Coastal Delaware is well known for many things, and fun, family-friendly annual events is certainly one of them. While there are countless happenings in the area each and every year, in this blog entry we're focusing on annual events that attract people from the entire region and provide a fun experience for all.
These are in no particular order, but they are our 10 favorites. So get out there and enjoy some of these events that help define life at the Delaware beaches.
Let's take a look...
1. Sea Witch Halloween & Fiddler's Festival (Rehoboth Beach). This family-friendly event takes place on the weekend before Halloween and features, as the name implies, plenty of fiddlers and witches and all things spooky. Featuring games on the beach, a multitude of local vendors, a pet parade, a hunt for the sea witch and highlighted by a spectacular "anyone can join" parade down Rehoboth Avenue complete with oversized helium-filled balloons, this event is organized by the Rehoboth Beach-Dewey Beach Chamber of Commerce and is one that is not to be missed. It's a great family event in the "Nation's Summer Capital."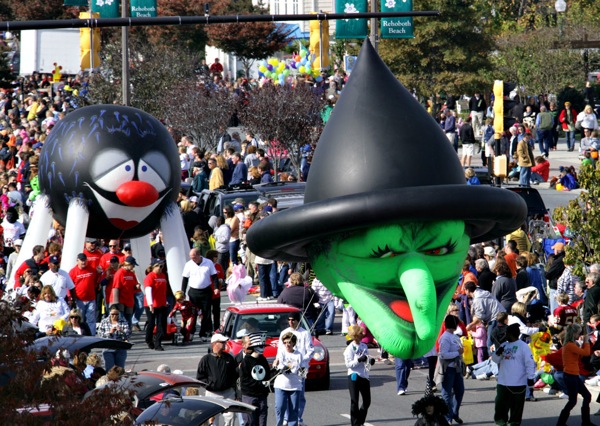 2. Return Day (Georgetown). This is the only event on our list that is not held every year, but is rather a biennial festival held every even numbered year on the Thursday after Election Day. Unique to Sussex County, this Colonial-themed event features a traditional ox roast on The Circle, an abundance of entertainment on two separate stages, the county's longest parade where winners and losers of local elections traditionally ride together, the reading of the election results by the Town Crier and a ceremonial "burying of the hatchet" where the leaders of all local political parties symbolize that the election is over and it's now time to work together for the betterment of the county and the state. This is an event that everyone should attend at least once, and one that exemplifies the uniqueness that is the state of Delaware.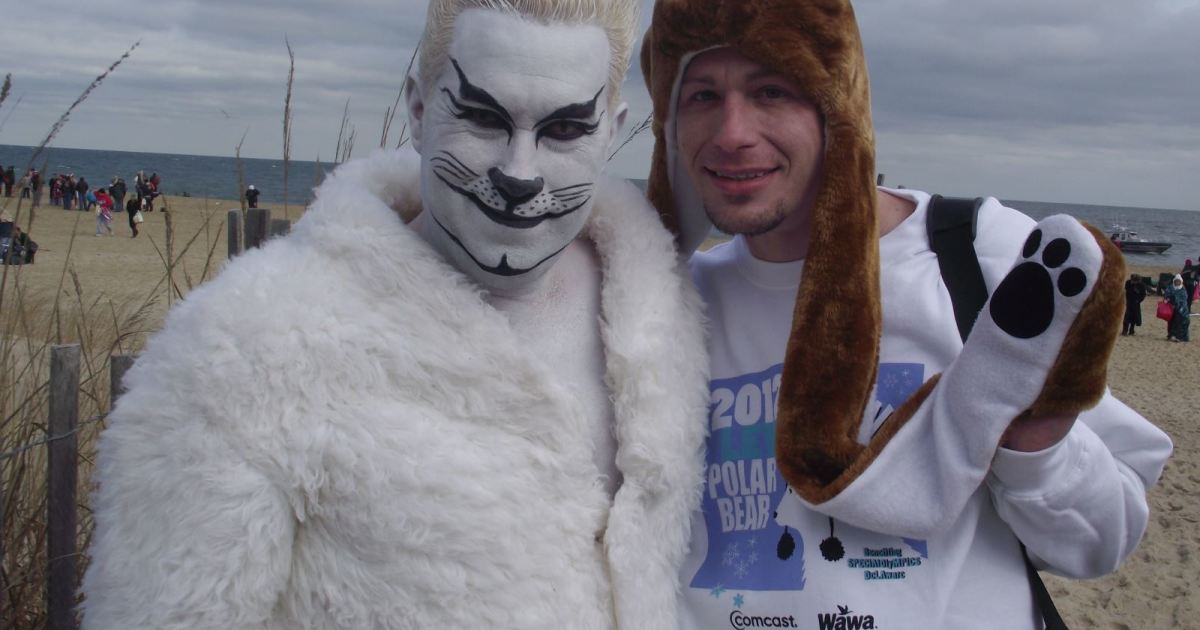 3. Hispanic Festival (Millsboro). Growing in size every year and held at the Millsboro Little League complex, this event highlights Sussex County's burgeoning Hispanic community and features an abundance of latin delicacies to sample, as well as day-long entertainment on stage, plenty of local vendors and lots of other surprises. For a unique taste of the area's latin culture, this is a great, family-friendly event to check out.

4. Great Delaware Kite Festival (Lewes). Held every year on Good Friday, this event at Cape Henlopen State Park is a fun time for the entire family. Join one of the several age-specific competitions, or just bring your kite for a fun day near the Atlantic Ocean. A highlight of the festival is the demonstration by professional flyers, who do amazing tricks with their kites set to music. The event is sponsored and organized by the Lewes Chamber of Commerce and has grown in popularity every year.

5. World Championship Punkin Chunkin (Bridgeville). Started a couple of decades ago with a few local men who got together to hurl their Halloween pumpkins by hand, this event has skyrocketed to fame in recent years and is now covered by national and even international media. Featuring air cannons that can now hurl the orange gourds nearly a mile across the field, this three-day event draws tens of thousands of spectators and dozens of competitors all vying for the title of "World Champion Punkin Chunker." This is a one-of-a-kind event that you should really check out at least once; it's a day you won't soon forget, trust us!
6. Apple-Scrapple (Bridgeville). Where else in the world can you go to watch mayors from neighboring towns compete in a contest involving hurled projectiles of packaged meat products? Probably nowhere else than good old Sussex County. The Apple Scrapple Festival in Bridgeville has become a big autumn festival in the western reaches of the county, but in recent years visitors from throughout the county, the state and the region have frequented this unique, Sussex County event. The festival is built around the two products the town is known for – apples from T.S. Smith and scrapple from RAPA Scrapple. This event has been named one of the top festivals in the country by national publications and is one you should definitely check out.
7. Nanticoke Indian Powwow (Oak Orchard). Held every year on the weekend after Labor Day, the Nanticoke Indian Powwow is one of the more popular and widely-attended events in Sussex County. Though the gatherings date back many decades, the powwow, in its current form, has become a major festival in southern Delaware since its rebirth in the late 1970s. Today, thousands of people come from the First State and several neighboring states to enjoy two days of music, dancing, fellowship and culture. It is also the major fundraiser for the Nanticoke Indian Association ? money raised at the event goes to support the tribe in many ways, including maintenance of their museum. It's a great event and is guaranteed fun for the entire family.
8. Polar Bear Plunge (Rehoboth Beach). Now this is a crazy one that you have to see to believe. Every year on the first Sunday in February (also Super Bowl Sunday most years), several hundred people get dressed up in crazy outfits and head to the beach in Rehoboth, where they decide that it's a good day for a swim in the frigid waters and run en masse into Mother Ocean. The major fundraiser for Special Olympics Delaware, this event draws thousands of people to the beach in the dead of winter and is a sight to behold.
9. Mid-Atlantic Sea Glass Festival (Lewes). Featuring nearly 100 sea glass artists, decoy carvers, waterfowl artists and much more, this event that is just a few years old is now drawing thousands of festival goers each June to the Lewes Historical Society complex on Shipcarpenter Street. You will find some of the world's most unique pieces of jewelry here and also have a chance to learn all about the unique art of collecting and transforming sea glass into works of art. A fun event for everyone!
10. Autumn Jazz Festival (Rehoboth Beach). The Rehoboth Beach Autumn Jazz Festival continues to grow more diversified each year, encompassing traditional and contemporary sounds as well as the heritage-side of Jazz music. Some big names have played in Rehoboth in past years, including the Neville Brothers, Cintron, Al Green and even Queen Latifah, putting the festival on the map and bringing more jazz lovers to the beach each year. This four-day event is held every year in October and takes place in several venues around the resort.