Things to do in Delaware in the Winter
Posted by Dustin Oldfather on Tuesday, February 18, 2014 at 11:45:25 AM
By Dustin Oldfather / February 18, 2014
Comment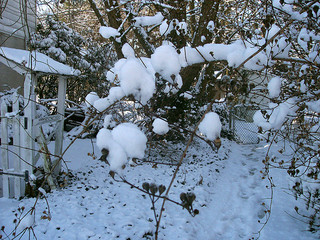 The winter is an interesting season throughout Delaware. Many exciting attractions are available, along with plenty of tax-free shopping and amazing restaurants. You can get out of the city and enjoy the winter with a quiet escape or you can enjoy the indoor activities within your city. Here are some of the things to enjoy during the winter in Delaware
Biggs Museum of American Art - 406 Federal Street, Dover
With a collection of nearly 1,800 art objects, the Biggs Museum of American Art is an excellent winter choice. Enjoy the 16 different galleries with everything from glass art to furniture and so much more. The items fond here are from the early 1700s to present day.
Winterthur Museum, Garden and Library - 5105 Kenneth Pk, Winterthur
Another great winter attraction to visit is the Winterthur Museum. This attraction provides a number of decorative arts items, along with plenty more. It's also home to a research library. Enjoy both art and history here during the winter.
Shopping
Throughout Delaware, many malls and outlets provide tax-free shopping. You can shop for clothing, gifts, accessories and much more. Some of the best places for winter shopping include:
Christina Mall - 132 Christina Mall, Newark
Dover Mall - 1365 North DuPont Highway, Dover
Tanger Outlets - 36720 Bayside Outlet Drive, Rehoboth Beach
All three of these malls provide excellent options for shopping with top stores and boutiques.
Beaches
It may not seem like the winter is a great time to head to the beach, but there's still plenty of beauty to be found at Delaware beaches in the winter months. The scenic landscape can be enjoyed year round.
All of these options are great for winter fun in Delaware. Whether you prefer a shopping excursion or you'd rather enjoy a museum, there's an option ready for your winter adventure.