Things to Do This Weekend at Delaware & Maryland Beaches
Posted by James Diehl on Wednesday, November 23, 2022 at 7:00 AM
By James Diehl / November 23, 2022
Comment
Map of Weekend Events Near You
List of Weekend Events in Delaware & DE/MD Beaches
From Wilmington to Dover, Rehoboth Beach to Ocean City, MD, we have you covered with a list of this weekend's top family-friendly events near you!
It's beginning to look a lot like Christmas in Delaware and Maryland this week as holiday events and festivities take center stage throughout the region.
So enjoy that delicious Thanksgiving meal and then prepare for a fun and festive weekend at the Delaware and Maryland beaches, as well as several other nearby towns and cities.
It's setting up to be a great weekend in the area, so let's delve right into all that's happening between November 25-27 at and near the Delaware and Maryland beaches.
Have a great weekend everyone!
Rehoboth Beach Tree Lighting and Singalong (Nov. 25)
Kick off the 2022 Christmas season this Friday, November 25, when the City of Rehoboth Beach holds its annual tree lighting and singalong celebration.
Scheduled for 6:30 to 7:30 p.m., the event will be held at the end of Rehoboth Avenue near the bandstand.
Always a fun local event, this year Clear Space Theatre will be taking part and leading everyone in some favorite Christmas carols.
Both before and after the tree lighting, visitors are invited to hang around in downtown Rehoboth Beach and get started on their 2022 holiday shopping.
Learn more at rehobothbandstand.com.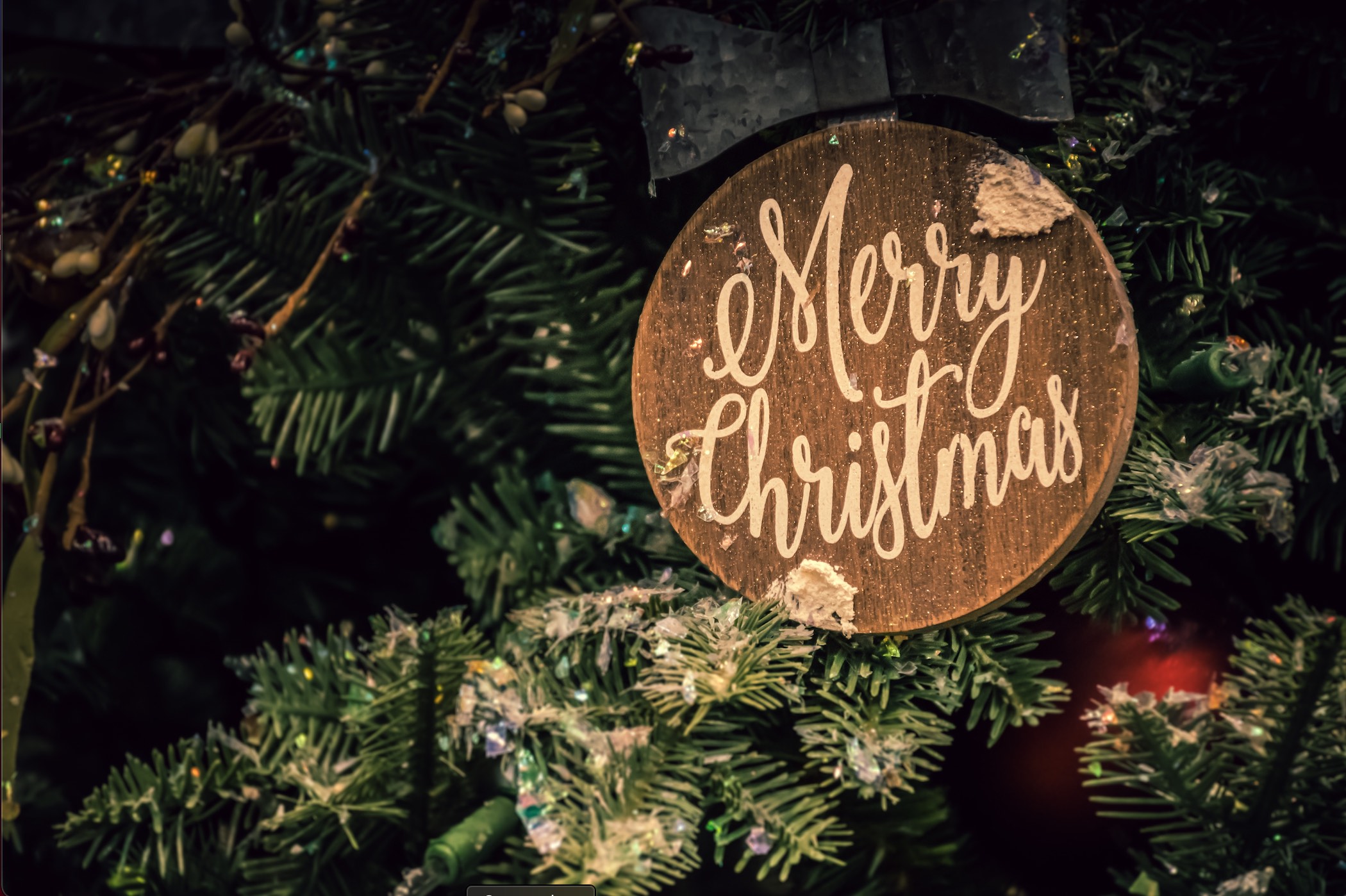 Dewey Beach Sip and Shop (Nov. 25-27)
The City of Dewey Beach will be holding this annual holiday event between November 25-27, at the Dewey Beach Lions Club on McKinley Street.
Scheduled activities for this year's Sip and Shop include creative cocktails, an "Out of the Box DIY Bar," live local music, special raffles and more than 50 local and regional artists on-site.
The event includes free parking and free tote bags to the first 500 guests on each of the three days.
Proceeds from this event benefit the Dewey Beach Developing Artist Collaboration. Scheduled hours are from 10 a.m. until 4 p.m., on Friday, Saturday and Sunday.
Learn more at developingarts.org.
Rehoboth Beach Holiday Farmers Market (Nov. 26)
Scheduled for 12 to 3 p.m., on Saturday, November 26, this popular holiday event will be held in Grove Park on Rehoboth Avenue.
Many of the market's summertime vendors will be back for this one-day event with seasonal produce like apples, winter squash, pumpkins and more.
For a complete list of holiday market vendors, and more information, visit the Rehoboth Beach Farmers Market on Facebook by clicking here.
Wilmington Jaycees Christmas Parade (Nov. 26)
Get an action packed kickoff to the holiday season this year by attending the always fun and exciting Christmas parade in the city of Wilmington.
Scheduled parts of this year's 58th annual parade include marching and string bands, floats, community organizations, local celebrities and Santa Claus bringing up the rear.
Elves will also be on hand accepting Christmas wish lists from children, information that will then be delivered to Santa prior to Christmas Eve.
The parade kicks off at 11 a.m. and will cover portions of 2nd Street, Market Street, 10th Street and 11th Street.
Visit wilmingtonjaycees.org for more information on this year's parade.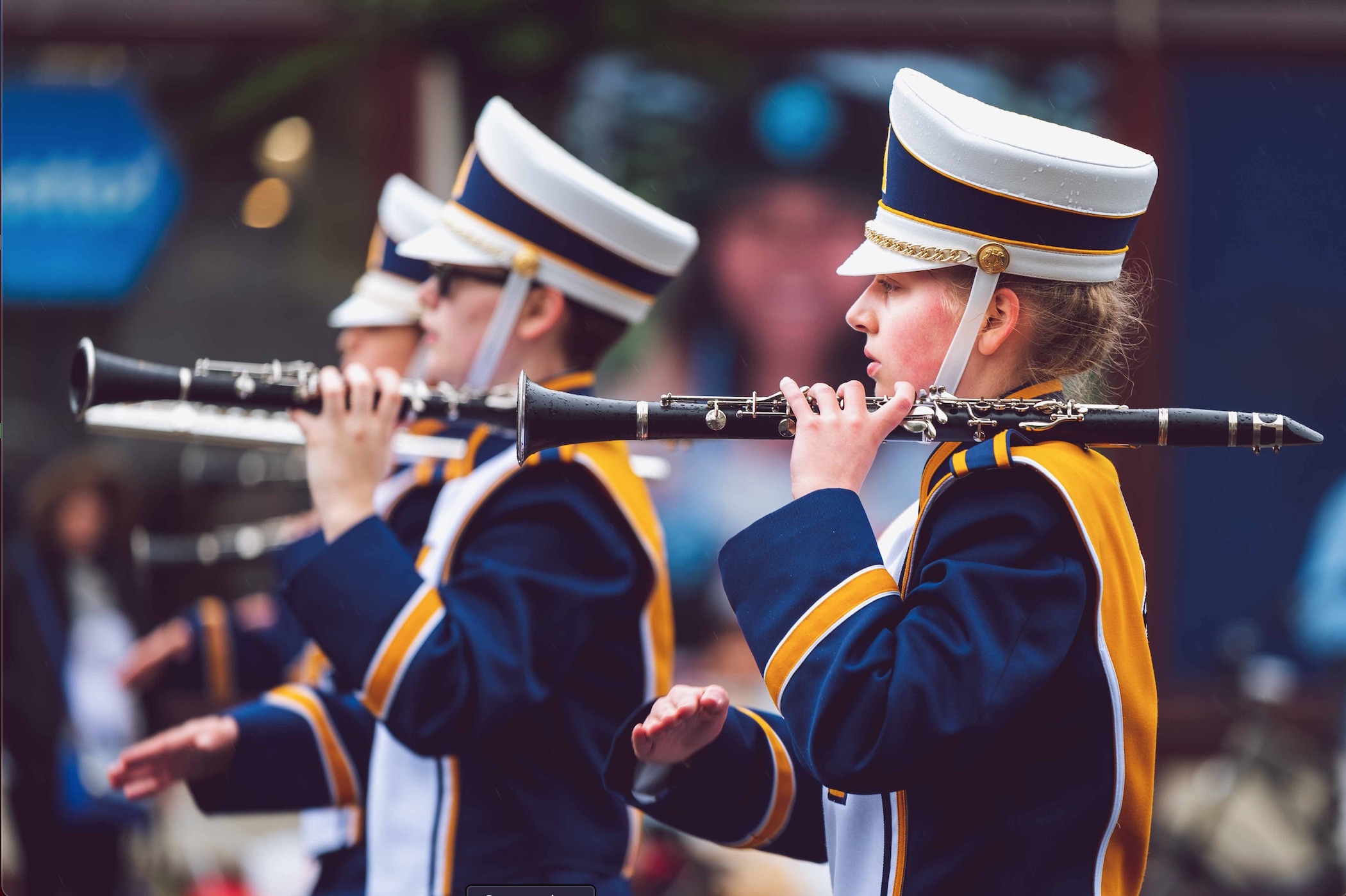 Holiday Shoppers Fair (Nov. 25-27)
Held at the Roland E. Powell Convention Center on Coastal Highway, this three-day holiday event is scheduled for November 25-27 in Ocean City.
More than 120 vendors are signed on for the 2022 event in areas that include handmade products, florals, jewelry, ceramics, candles and much more.
There will also be children's activities and face painting for younger attendees.
Admission is $3 for the weekend with children 12 and under admitted for free. Hours are 10 a.m. to 5 p.m., on Friday and Saturday and 10 a.m. to 3 p.m., on Sunday.
Call 410-723-8605 for more information.
Jazz Brunch at Dickens Parlour Theatre (Nov. 27)
Enjoy a relaxing jazz brunch this Sunday, November 27, at the Dickens Parlour Theatre in Millville.
Scheduled for 10 a.m. to 1 p.m., this event takes place in the parlour's dining room and features food prepared by the Good Earth Chef, as well as some smooth jazz music.
For more information or to make reservations, call 302-462-5874.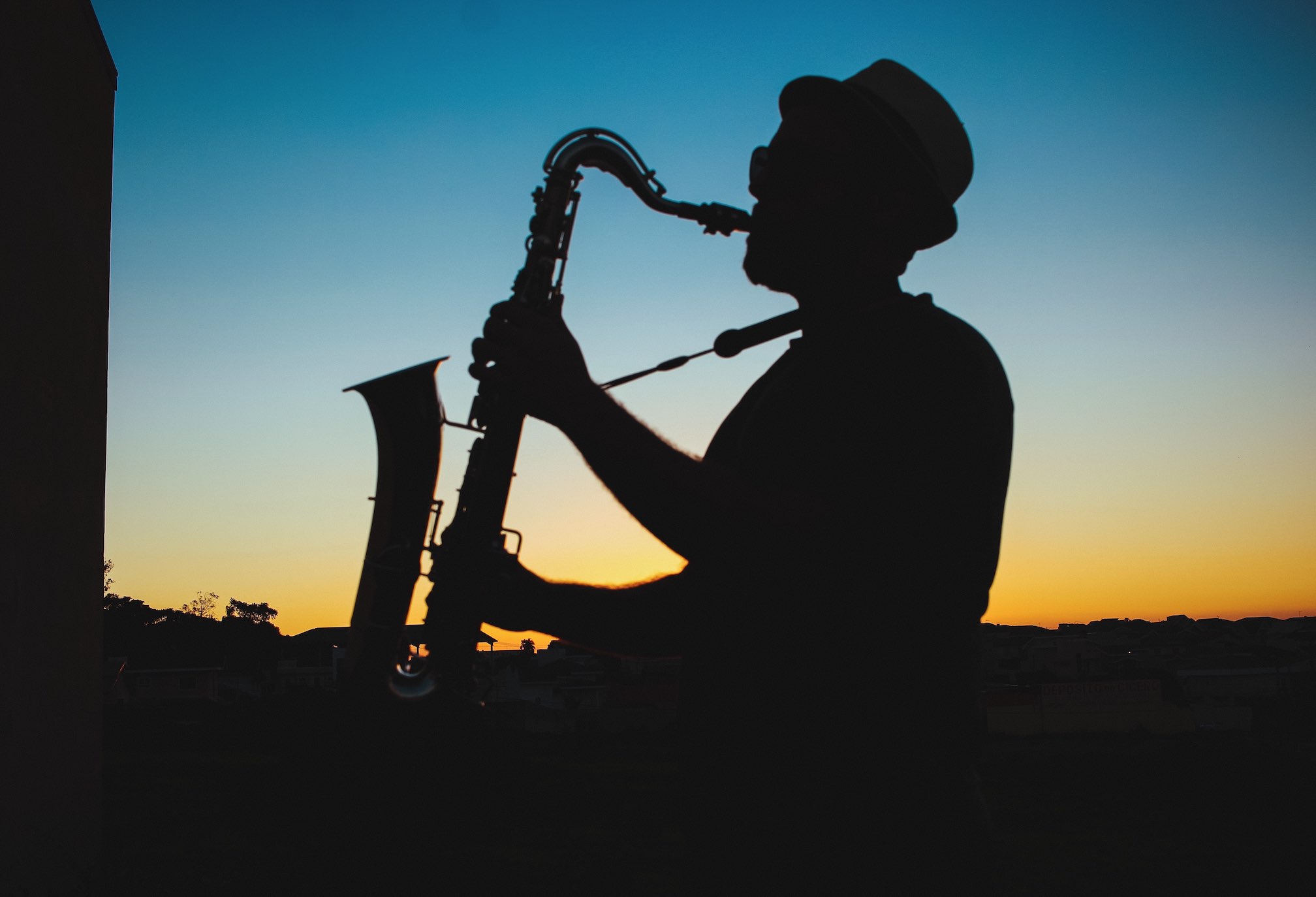 Santa Claus Express (Nov. 25 - Dec. 23)
Take a train ride with Santa Claus this holiday season by boarding the Wilmington & Western Railroad on select dates in November and December.
This round trip between Greenbank and Ashland takes about an hour-and-a-half and often sells out, so reservations are encouraged before driving to the train station on Newport-Gap Pike.
Tickets are $22 per adult and $20 for children. Children under 2 are admitted for free.
Visit the Santa Express website for more information.
Holiday Open House at Lavender Fields (Nov. 25-27)
This three-day holiday event will be held at Lavender Fields at Warrington Manor in Cool Spring and takes place from November 25-27.
Scheduled for 10 a.m. to 4 p.m. each day, visitors can expect handmade wreaths, holiday trees, crafts, food and drinks and more.
Learn more at lavenderfields.com.
Kennett Holiday Light Parade (Nov. 25)
Kennett Square, Pennsylvania will be holding its annual holiday light parade on Friday, November 25, from 6 to 7:30 p.m.
Featuring a DJ playing holiday music, as well as dancers, floats adorned with lights and a Christmas tree lighting with Santa Claus, this festive event is a highlight of the holiday season.
The parade heads north on South Broad Street and then west along State Street to Center Street.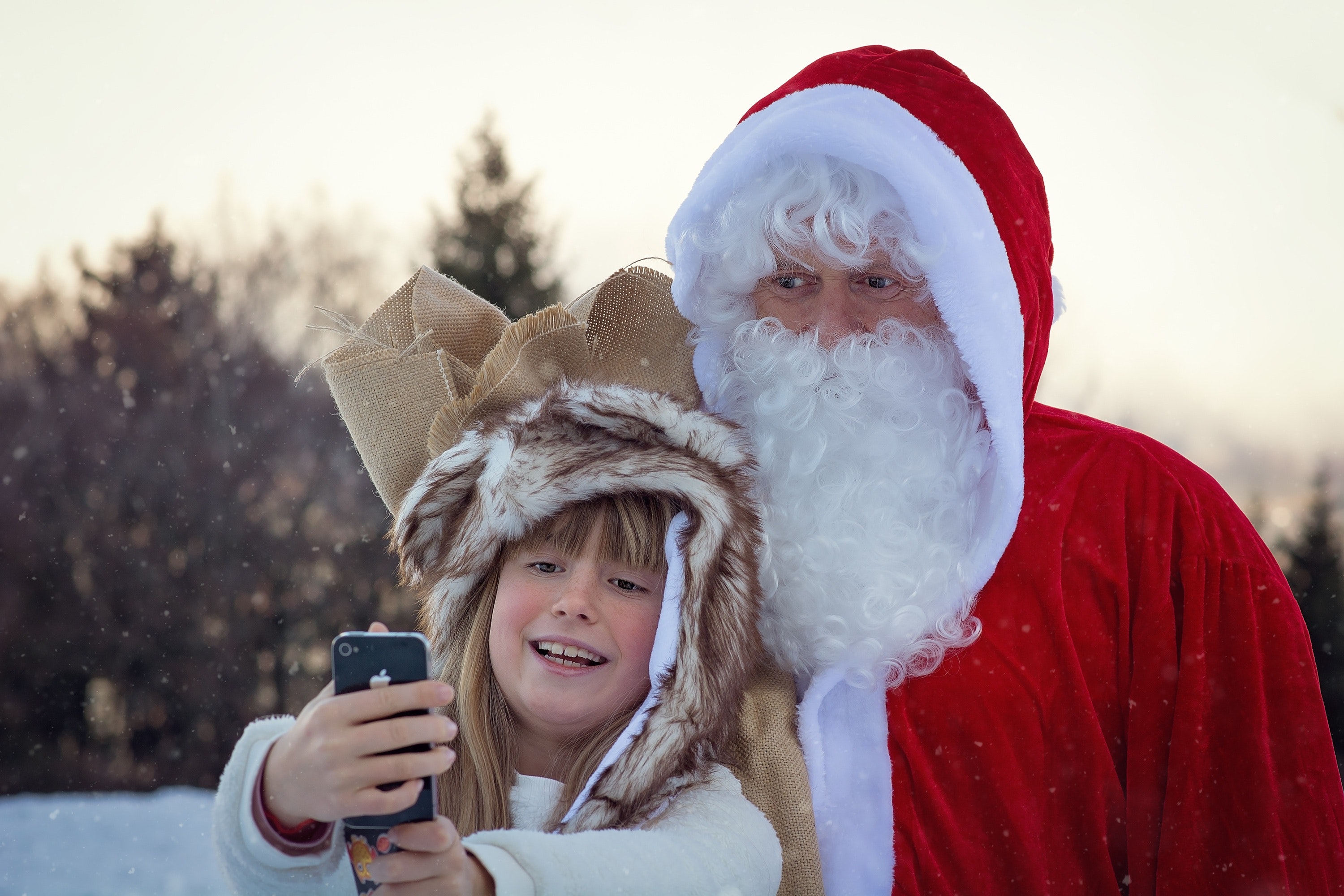 Winter Wonderfest 2022 (Nov. 18 - Dec. 31)
This year's Winter Wonderfest is again being held at Hudson Fields near Milton and runs from Friday, November 18 through Saturday, December 31.
Scheduled hours each evening are from 5 to 10 p.m., with ticket prices ranging from $20 to $65 depending on the day of the week and the type of ticket purchased.
The 2022 event again features a fantastic drive-through light display, as well as events ranging from an on-site Christmas Carnival, an ice skating rink and a new Small Wonder exhibit featuring iconic local landmarks.
This is the seventh season for this popular holiday event, which has so far raised more than $100,000 for local charitable organizations.
Learn more about this year's Winter Wonderfest by visiting wonderfestde.org.
Winterfest of Lights (Nov. 17 - Dec. 31)
Northside Park in Ocean City is again lit up for the holidays this year as the Winterfest of Lights celebrates its 30th year in Maryland's most popular resort city.
Open from Thursday, November 17 through Saturday, December 31, the event is open on Wednesday through Sunday evenings from 5:30 until 9:30 p.m.
The 2022 event features one of the region's most spectacular light displays, in addition to an expanded walking tour, photo sessions with Santa Claus, an on-site gift shop, holiday exhibits, a 50-foot tall Christmas tree and more.
Admission is $6 for adults and free for children 11 years and younger. Tickets can be purchased either on-site or by clicking here.
Call 410-250-0125 for more information on the 2022 Winterfest of Lights in Ocean City.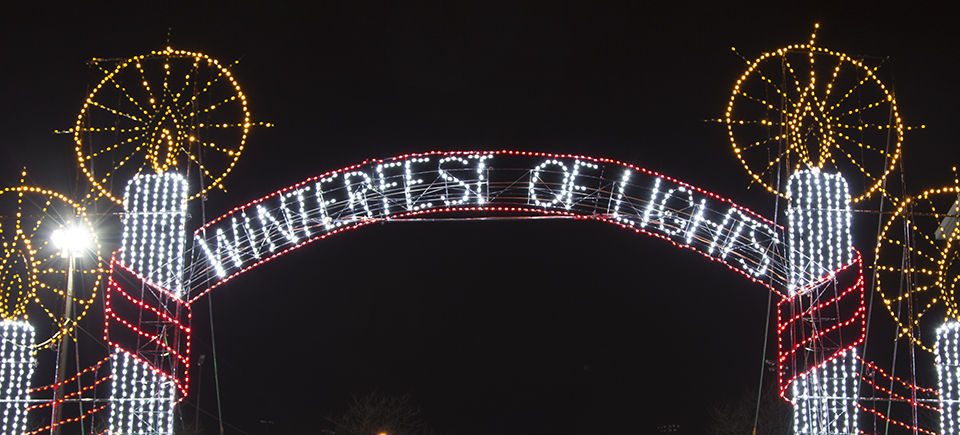 Schellville 2022 (Nov. 19 - Dec. 31)
An "Enchanted Winter Celebration" is being held this holiday season at Schellville, located behind Tanger Outlets Seaside in Rehoboth Beach.
The event kicks off on Saturday, November 19, and runs through the end of the year. It features free admission but there will be nominal fees for certain things on-site.
Schellville is open Thursdays through Sundays from 5 to 9 p.m.
Highlighted events this year include a magical Christmas Village, train rides on the Schellville Express, a roller skating rink, an on-site beer garden, visits with Santa Claus, the Candy Cane Artisan Lane and more.
Learn more about this event at schellbrothers.com.
A Longwood Christmas (Nov. 18 - Jan. 6)
Longwood Gardens is again hosting a special holiday event for 2022, running from Friday, November 18, through early January.
Dazzling light displays, a garden railway, enchanting treehouses, a floral shop for the holidays, Christmas nostalgia and all sorts of holiday cheer will be front and center.
Learn more about the 2022 Longwood Christmas activities at longwoodgardens.org.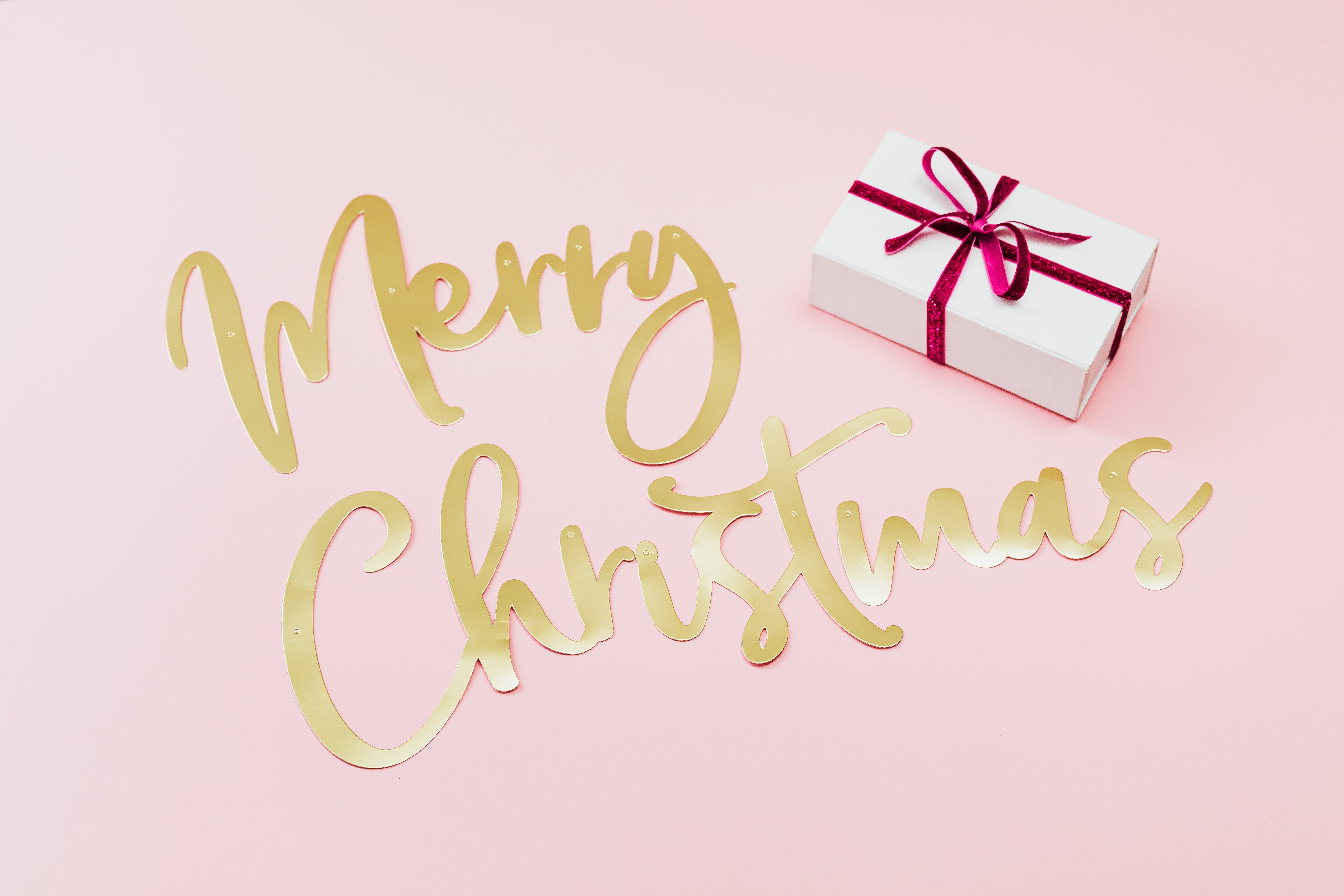 Other Fun Things To Do At The DE/MD Beaches (Click on the Images Below for More Info)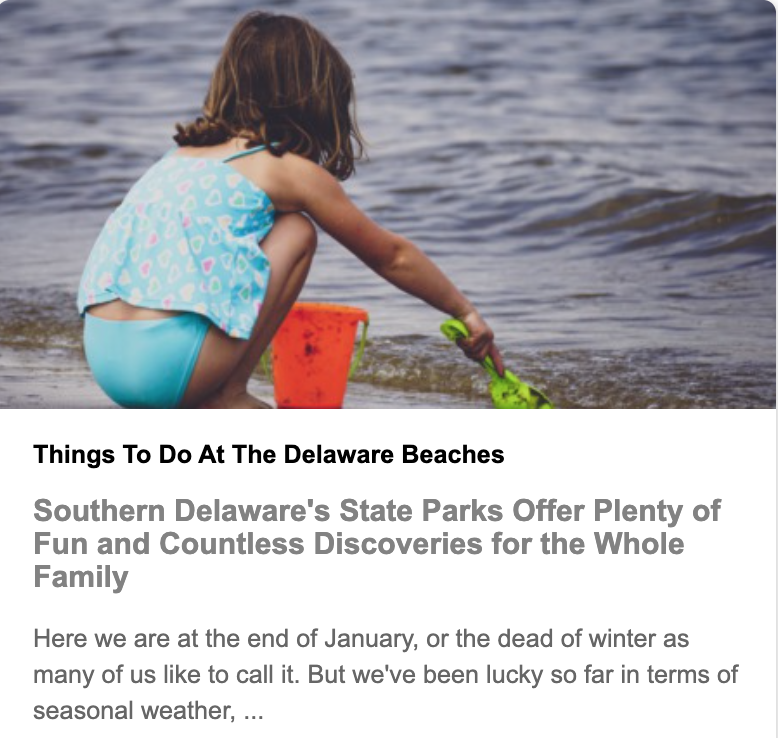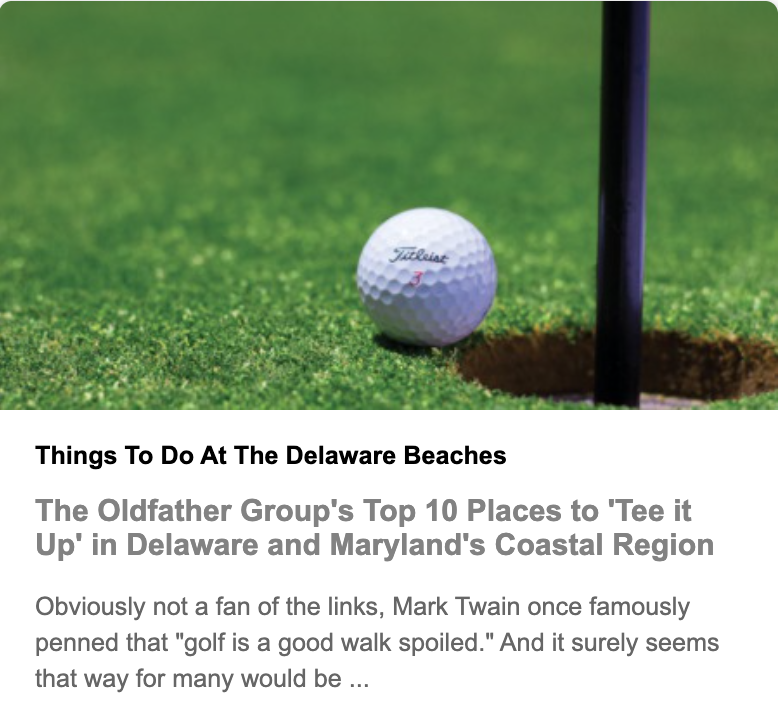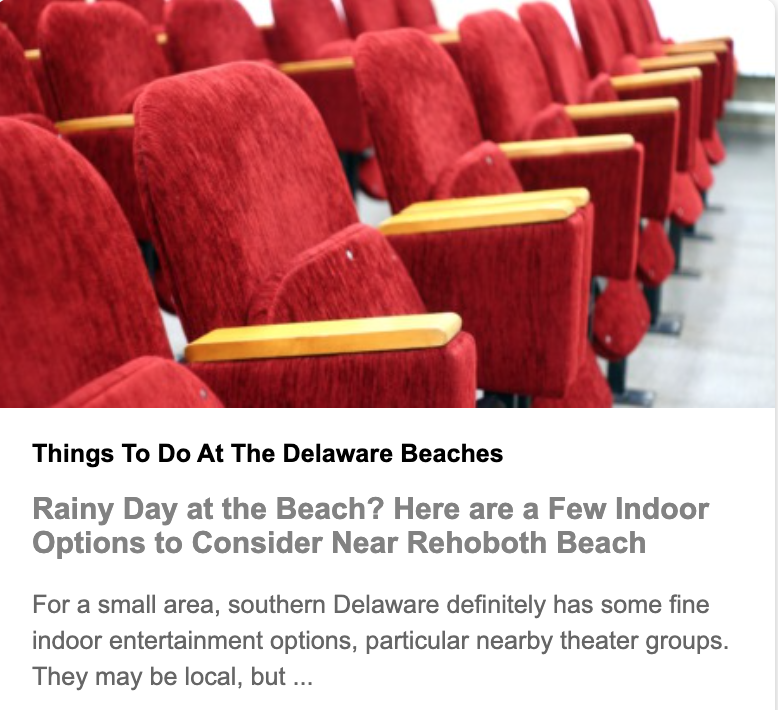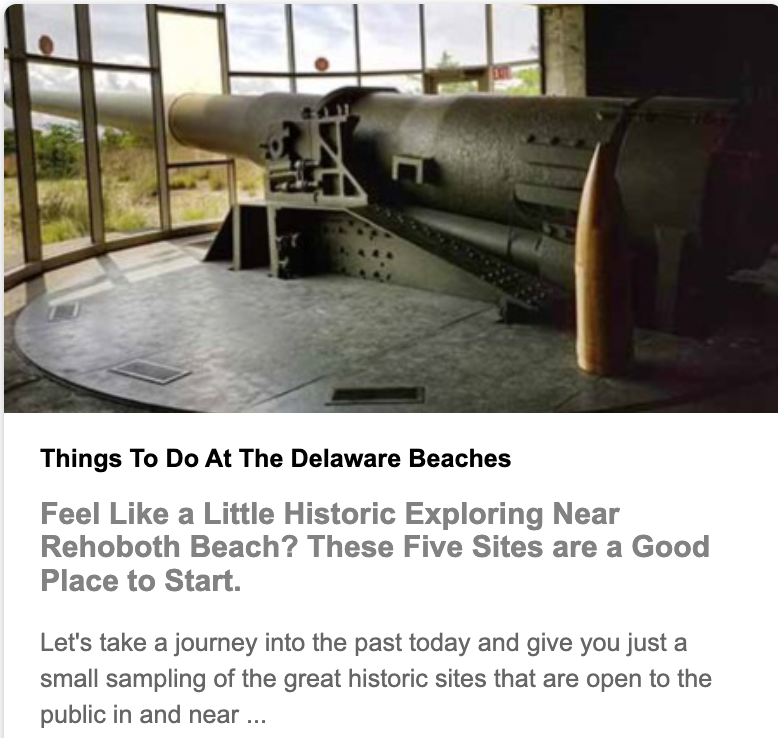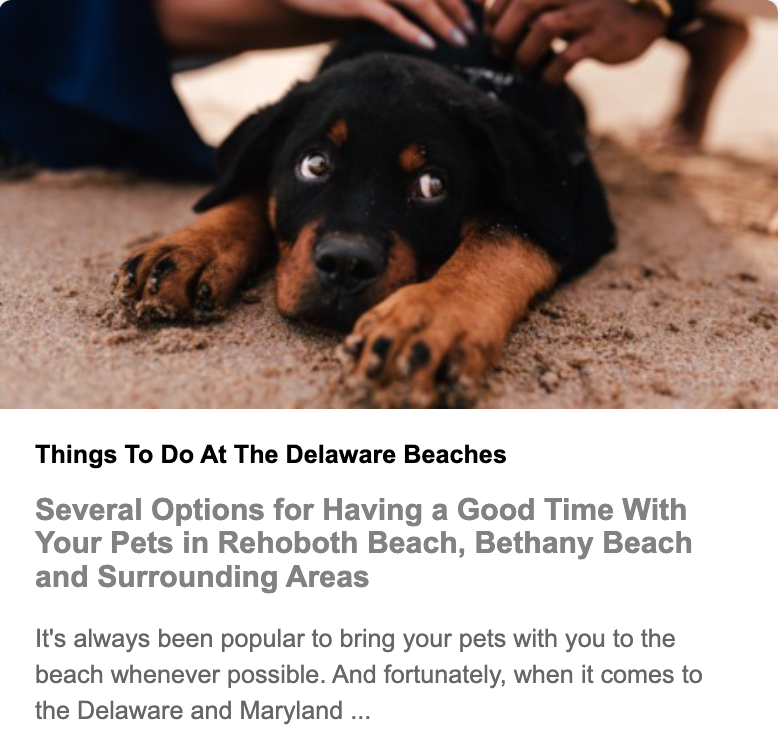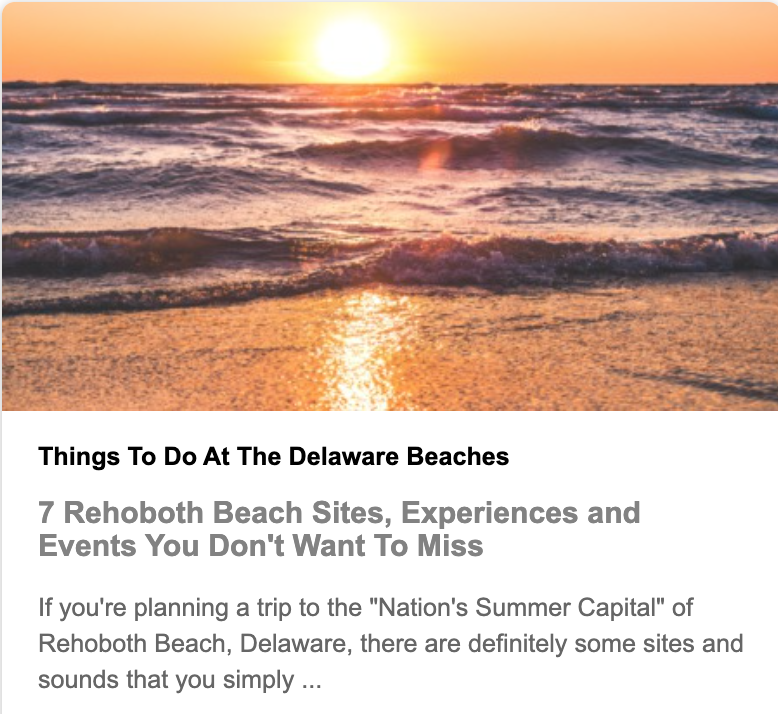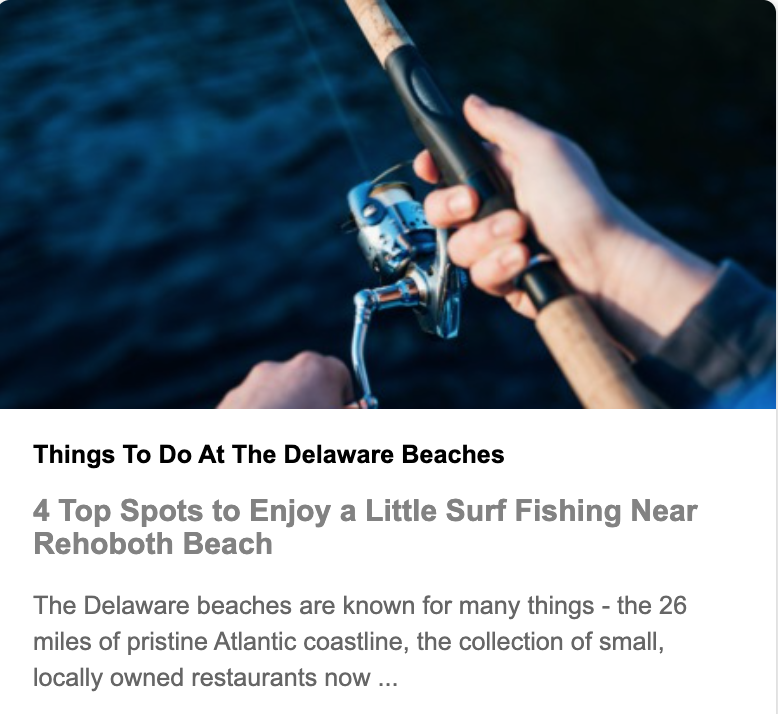 Keep visiting theoldfathergroup.com every week for the latest weekend events and happenings taking place at the Delaware and Maryland beaches, as well as northern Delaware, southeastern Pennsylvania, and greater Annapolis.
And whatever you plan on doing this weekend, have a great time here in the coastal region.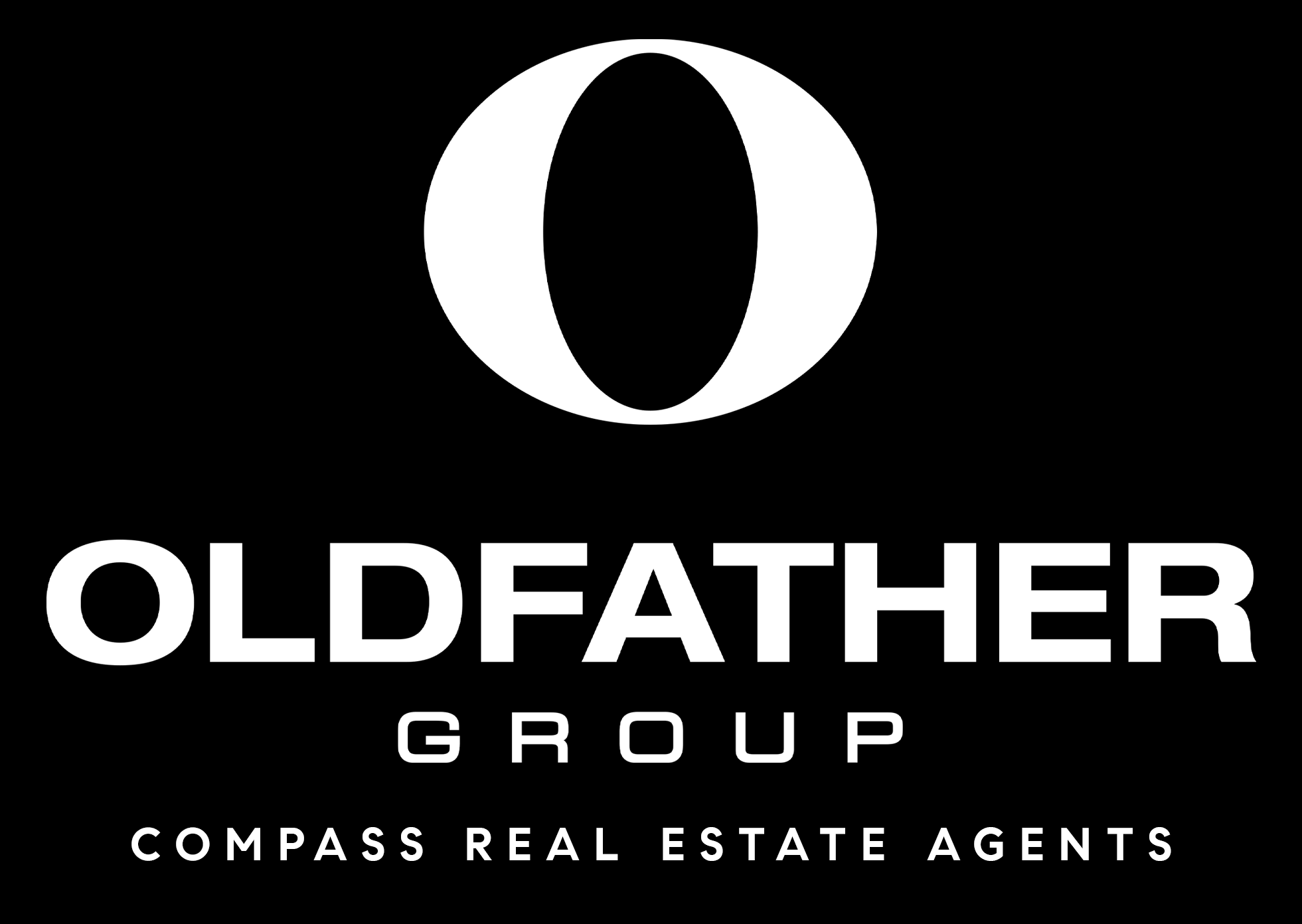 Google Reviews of The Oldfather Group Real Estate Agents in Delaware & Maryland
⭐⭐⭐⭐⭐ "It's our pleasure to recommend Oldfather Group to anyone wanting to buy or sell their home. Being new to the area and after having an extremely frustrating experience with another reality group in the area, we decided to give Dustin and the Oldfather Group a try. From helping us decide on a listing price, to prescreening buyers, through all the negotiations, and then handling all the legal issues and paperwork our overall experience was excellent. Attention to detail was superb as well as their quick response time to all our questions and concerns. We had an administrative assistant assigned specifically to our contract which helped a lot. Consequently, the settlement was a breeze. Over the years we have used many Realtors and unquestionably the Oldfather Group was the best." -Allen Sangree
⭐⭐⭐⭐⭐ "This team has it all. They're professional, knowledgeable and responsive. Looking to buy or sell a home, contact them today!" -Jon Cohen
⭐⭐⭐⭐⭐ "If you need to buy or sell, this is the agency to call! We had a very pleasant selling and buying experience with this highly experienced group. Our agent... was innovative, thorough, creative, knowledgeable and professional!!" -Deborah Von Stetten