Touring Delaware Wine Country
Posted by Dustin Oldfather on Monday, February 24, 2014 at 10:47 AM
By Dustin Oldfather / February 24, 2014
Comment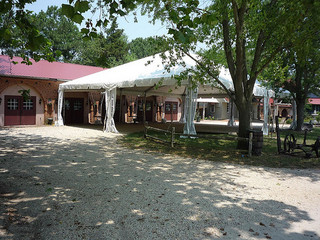 Delaware isn't best-known for the vineyards, but one does stand out above all the rest. Nassau Valley Vineyards is the only award-winning winery in the state and provides some of the most exquisite wine in the country.
The winery produces a number of different types of wine from Merlot to Cabernet Franc and many others. With the high quality of grapes grown in the area, all of the best wines are produced here. Many of the wines from Nassau Valley have won awards, throughout the years.
This winery was founded in 1987 and became the first commercial wine vineyard in Delaware. The vineyard produces a number of different grapes including Cabernet Sauvignon, Merlot, Chardonnay and Cabernet Franc. They only use fruit grown in the region to produce their line of 14 wines. Along with the grapes grown at the vineyard, they also use grapes from the eastern shore.
Tours and Tastings
Enjoying a self-guided tours and a wine tasting of the vineyard is a great way to get to know the farm and the wine. They provide tours year round from 11am to 5pm, Monday through Saturday and from 12pm to 5pm on Sundays. Tours are free and the tastings are $5 per person.
Guided tours are also available by appointment only. They only do guided tours on Tuesdays, Wednesdays and Thursdays. The cost for a guided tour is $10 and includes an etched crystal tasting glass.
Nassau Valley Vineyards also hosts events ranging from weddings to corporate events and more. They are found off Route 9 and Route 1 west of Lewes and the facility is available for booking during the peak season. Facilities for booking include:
Grand Crue Hall - Ranging from $650 to $5,800
Claret Hall - $2,500
Gallery One - $650
Bacchus Grove - $1,000
Tent Pad - $600
Side Lawn- $600
Whether you want to hold your wedding at this beautiful winery or plan a private party, the perfect facility awaits.