Two Top Delaware Farmer's Markets
Posted by Dustin Oldfather on Friday, March 28, 2014 at 2:23 PM
By Dustin Oldfather / March 28, 2014
Comment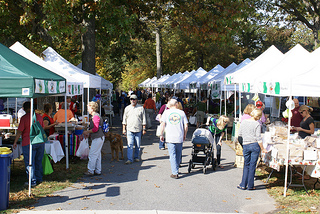 Finding the right farmer's market for produce, meat and other items, can give you the best places to shop. Whether you just need a few fresh items or you want to get outside while you shop, these two farmer's markets will fit perfect for your needs.
Historic Lewes Farmer's Market - 110 Shipcarpenter Street, Lewes
The Historic Lewes Farmer's Market of HLFM is a family-friendly market with plenty of vendors. You will find the freshest foods here, along with plenty of other items. Its home to many emerging farmers and many local vendors attend the market.
Some of the most popular items found here include:
Eggs
Fruits
Breads
Meats
Fish
Herbs
Fresh Produce
Herbs
This is one of the most popular markets for local chefs and provides many master gardeners with exactly what they need. HLFM is a non-profit market for producers only. IT was started in 2006 by volunteers and now has over 35 vendors.
The Summer Market will open on May 10th and will stay open through September 27th. During the summer, the market will be open from 8am to 12pm on Saturdays.
The Fall Market will open on October 4th and will stay open until November 22nd. During this time of the year, the market is open on Saturdays from 9am to 12pm.
Rehoboth Beach Farmer's Market - Grove Street
Found at Grove Park, this farmers market is a great choice for fresh produce in the Rehoboth Beach area. Many events happen under the green tent every season. It won't be long before the market is open again and you can find all types of featured produce and plenty of other items.
The market usually has over 25 vendors ranging from breads to popcorn and so much more. This market is known as one of the best places for fresh items, meats and homemade food products.
Both of these farmer's markets are very popular during the spring, summer and fall. Soon, it will be time to shop for the best produce at a local farmer's market near you.