What can you Expect in the Summer Throughout Delaware?
Posted by Dustin Oldfather on Tuesday, April 1, 2014 at 6:34 PM
By Dustin Oldfather / April 1, 2014
Comment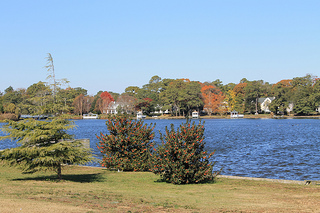 With spring here and summer around the corner, it's nice to look forward to warmer days. Delaware is full of great activities for summer and provides all types of things to do. Whether you're visiting or planning to move to the state, you can find plenty to fill your days. Here are some of the things you can expect during the summer.
The Beaches
Delaware may not be known for the beaches like Florida or California, but some of the beaches provide plenty of fun. Whether you want to enjoy a family-friendly beach, such at Bethany Beach or one of the most beautiful choices, you can find the right beach for you in Delaware. Beaches in in the state include:
Bethany Beach
Dewey Beach
Rehoboth Beach
And More!
With miles of beautiful beaches and views, there are plenty of great summer activities here. Walk the boardwalk, enjoy fishing or just lay out in the sun at one of the many beautiful beaches.
Summer Events
Delaware has all types of great summer events form the Firefly Music Festival to the NASCAR races. Residents enjoy all types of outdoor events with live music, food, beverages and more. You can enjoy the Punkin' Chunkin' World Championships and plenty of local festivals throughout the summer season.
Parks and Exploring
Delaware is full of great parks and provides plenty of places to explore. This state is one made for outdoor recreation. Whether you want to go camping, fishing or just enjoy a walk on one of the trails, there are plenty of places for outdoor fun in Delaware.
The summer opens up many outdoor events, activities and more. If you love to be outside, the summer in Delaware is a great choice for your home or vacation.