Where are the Best Places to go in Delaware?
Posted by Dustin Oldfather on Friday, March 7, 2014 at 10:00:14 AM
By Dustin Oldfather / March 7, 2014
Comment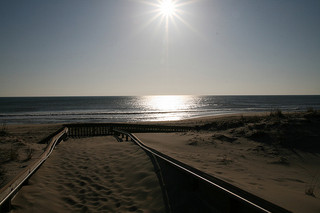 Finding the best attractions in Delaware will help you discover the major areas of the state. From history to the outdoors, the state is packed with great places to enjoy. Here are some of the top attractions found in Delaware.
The Beaches
Delaware may not be known as a tropical paradise, but the beaches are amazing. A mile-long boardwalk provides great way to enjoy the beautiful scenery, along with shops, restaurants and so much more.
Rehoboth Beach is one of the top choices in the state and provides sandy shores and plenty of fun. Dewey beach is found a little further south and gives visitors a beautiful view of the ocean and the Rehoboth Bay.
Many annual events are held on both of these beaches including the Dewey Beach Music Conference, skimboarding championships and the Greyhounds Reach the Beach.
Seashore Parks
Delaware is also home to four seashore parks. The most popular of the four is the Delaware Seashore State Park. This park provides two main swimming areas in the summer, plenty of fishing and excellent boating. Boats are allowed in both the ocean and the Indian River Bay here.
Museums and Historic Attractions
When the weather doesn't provide the right type of day for the beach, heading to one of the Delaware museums is a great choice. The Delaware Art Museum in Wilmington is one of the most popular choices with weekend tours included in the price of admission.
You can also enjoy the Delaware Museum of Natural History, The Hagley Museum and Library, Winterthur Museum, Garden and Library, Read House and Gardens, Dutch House, Amstel House and many others found throughout the state.
Outdoor Fun
Delaware is full of outdoor attractions and parks. The Brandywine Creek State Park is one of the most popular with the Tulip Tree Woods and the Freshwater Marsh. It's also home to four hiking trails and plenty of other natural areas across the 933-acre park.
These are just a few of the many great places to visit in Delaware. Whether you enjoy the beach or prefer a historic attraction, you'll find plenty to do throughout the state.