Where can You Enjoy Theatre and Comedy Throughout Delaware?
Posted by Dustin Oldfather on Monday, March 24, 2014 at 12:19 PM
By Dustin Oldfather / March 24, 2014
Comment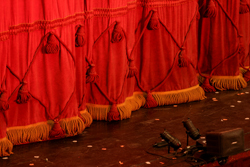 Delaware is home to many great theatres and places to enjoy comedy. If you enjoy the performing arts, these following places may be the right place for you.
Clear Space Theatre Company - Rehoboth Beach
This theatre provides plenty of art classes, public performances and much more. This is one of the top choices for theatre performances throughout the state. Upcoming events include:
Xandu - April 11th to April 13th
Avenue Q - May 2nd to May 18th
The Full Monty - June 26 to August 30th
Oliver! - July 1st to August 26th
Sordid Lives - July 3rd to September 7th
On Golden Pond - September 26th to October 12th
Delaware Comedy Theatre - Rehoboth Beach
Providing great improv comedy, this theatre is a great choice for a fun night out. They also provide workshops and classes.
Possum Point Players - Georgetown
Live theatre with plenty of interesting performances, this theatre company provides both adult and children's shows and programs. Whether you want to learn about theatre or enjoy one of the many theatre performances, the Possum Point Players is a great choice.
The Rehoboth Summer Children's Theatre - Rehoboth Beach
A seasonal theatre choice for children, this is a great theatre for parents to keep their kids busy in the supper. They provide exciting performances of popular classics, such as Peter Pan, Alice in Wonderland and Aladdin.
Schwartz Center for the Arts - Dover
Originally this was known as The Dover Opera House, but has changed its name a number of times. They provide plenty of performances throughout the year including a children's theatre, school shows and so much more.
All of these theatres provide regular shows ranging from classics to comedies and so much more. Whether you want to join as a member and attend all the shows or you just want to find one perfect show, these theatres will provide just what you need in Delaware.