Where can you go Horseback Riding in Delaware?
Posted by Dustin Oldfather on Thursday, April 3, 2014 at 2:58 PM
By Dustin Oldfather / April 3, 2014
Comment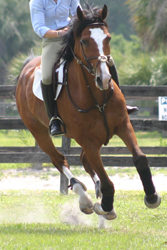 Delaware provides a number of great places to enjoy horseback riding. With plenty of stables and farms throughout the state, those enjoying equestrian activities will be able to find what they seek. Here are a few of the best places for horseback riding.
Baybreeze Farm - 34376 Resort Lane, Frankfort
This farm offers everything from boarding to lessons and so much more. They horses for sale or lease, along with riding lessons, pony rides, camps and full boarding & training services. Whether you want to hold a birthday party at the farm or take riding lessons, Baybreeze Farm is one of the best choices in the state.
Kershaw Acres - 17170 Harbeson Road, Milton
Kershaw Acres provides lessons, boarding, training, showing and so much more. They are well-known for the cross-country excursions, trail rides and beach rides they offer. Excursions are held from April to October and provide the opportunity to enjoy a 2-hour ride with a guide.
Sweet Meadow Stable - Shelbyville
Sweet Meadow Stable provides all types of lessons, summer camps, birthday parties, boarding and more. Whether you want to enjoy a private lesson or you prefer a group lesson, you can find it here. They also provide horse shows and camps for all ages.
Winswept Stables - 34184 Eventers Way, Lewes
Winswept Stables doesn't offer the same services as the other choices on the list. They do offer boarding and summer camps, however. The summer camps run in July and August from 8:30am to 3:30pm every Monday through Friday. They are open to children ages 6 to 13.
All of these farms and stables provide the perfect way to learn how to ride a horse or enjoy horseback riding. Whether you want to take a trail ride or lessons, you can find the right place for your needs in Delaware.