The Oldfather Group's Yvette Cardone: From Red China to Coastal Delaware, With A Few Stops in Between
Posted by James Diehl on Thursday, February 25, 2021 at 12:06 PM
By James Diehl / February 25, 2021
Comment
The legendary Aretha Franklin made her mark in Motown singing about R-E-S-P-E-C-T, but this seemingly straightforward word can mean very different things to different people.
Men and women often have different interpretations (I know, what a surprise right?), as do adults, children and people from different cultures.
For coastal Delaware real estate specialist Yvette Cardone, you could say the word meant pretty much everything during her five years living and working in communist China.
Working as a manager with the Marriott Corporation and living in Chinese hotels off and on from 2002 until 2007 definitely gave the central Pennsylvania native a different outlook on life.
It also turned her into a vegetarian, but that's another story entirely.
"When you're living in China, you can't disobey the rules. You just can't do it," recalls Cardone, who these days lives in Ocean City, Maryland, and is one successful test away from earning her Delaware real estate license. "You have to understand the laws there and you have to follow them because the last place you want to end up is in a Chinese jail.
"The Chinese people are very respectful though, even to foreigners. As long as you do what you're told and you follow the rules, you won't have any problems."
Cardone worked in the Chinese cities of Beijing and Shanghai during her stint in the Far East, which was followed up later by a tour in Paris. Working for Marriott gave her a chance to experience a lot of places she normally wouldn't have been able to see.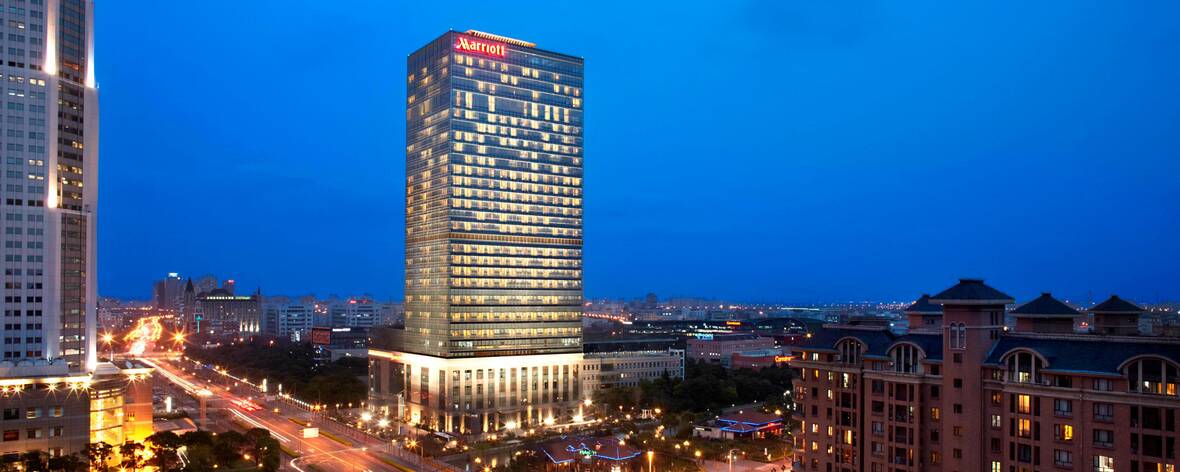 The Marriott Hotel in Shanghai, China
Experiencing different cultures and exploring the world while a young woman is a time of her life she'll never forget. Even if there were some challenges and a couple of frightening moments along the way.
"I was very fortunate to have Marriott people with me wherever I went, but even so you really need to have your wits about you when you're moving around in China," Cardone remembers. "It takes a lot of adjustment and you have to keep an open mind at all times.
"About the scariest thing that happened to me was when someone grabbed my arm one day while I was at the market. That scared me, but fortunately nothing happened beyond that."
After five years experiencing the life and culture of the world's most populous country, would Cardone return one day if given the chance? Well that's a yes, as well as a no.
"I wouldn't want to return to Beijing, but I would definitely go back to Shanghai," she says. "Shanghai is more business oriented and more organized, as well as very integrated and cultural. I was thankful to spend time in Shanghai so I could experience the differences between the two cities."
A former tennis standout at Penn State University, lecturer at New York University and longtime hotel industry executive, these days Yvette Cardone can be found at the Delaware and Maryland beaches launching her new career as a coastal real estate agent.
While still working to get her license in the First State, she continues to hold her license in New York. She says she plans on keeping that current, at least for the foreseeable future.
"I firmly believe that there will always be something to sell in New York, so I want to keep that license active," she says. "But I'm looking forward to my new career in Delaware and working with Dustin and Mariya and everyone at the Oldfather Group."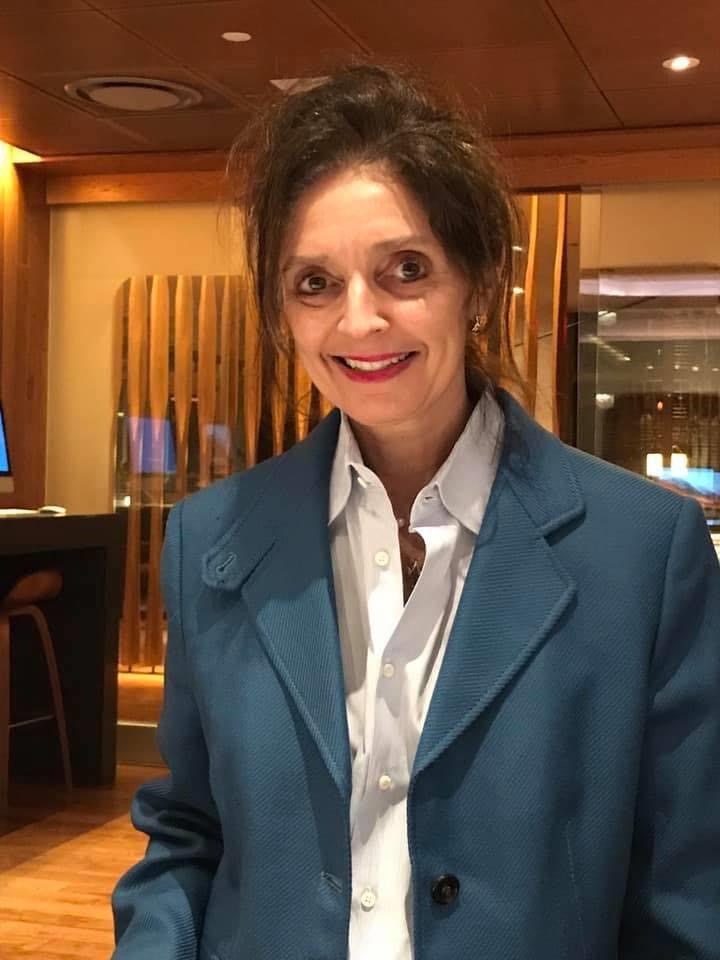 Yvette Cardone
Cardone has been with the company since March of 2020, right about the time the coronavirus scare began in the United States. She now spends her time focused on the local real estate markets.
It's a perfect fit for this stage of her life, working in real estate within the friendly confines of the Oldfather Group of Ocean Atlantic Sotheby's International Realty.
"Dustin and Mariya are really wonderful and caring people. They'll give you whatever help you need in order to succeed," says Yvette. "The training is just fantastic and they really care about what you're doing and how you're doing it. I couldn't be happier having joined the Oldfather Group."
Contact Yvette Cardone at 202-384-6339 or via email at [email protected]