Bluecoast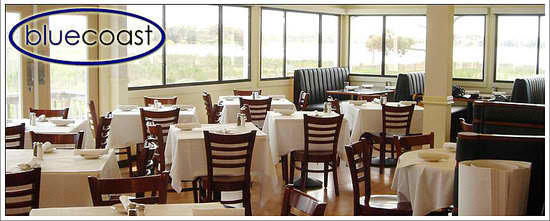 Bluecoast Seafood Grill, located on the shores of the Salt Pond just north of the Indian River Inlet, features some of the finest seafood selections in the area, along with some of the nicest views.
Part of the So Del Concepts group of restaurants, Bluecoast opened in 2001 and has received many accolades since that time, including being named one of the nation's "Top 10 Destination Restaurants" by Attache Magazine.
Bluecoast features locally caught fish, crab and lobster and also boasts an extensive wine menu for its patrons. Customer favorites from the menu include baby lobster tails and steamed shrimp dumplings.