Boardwalk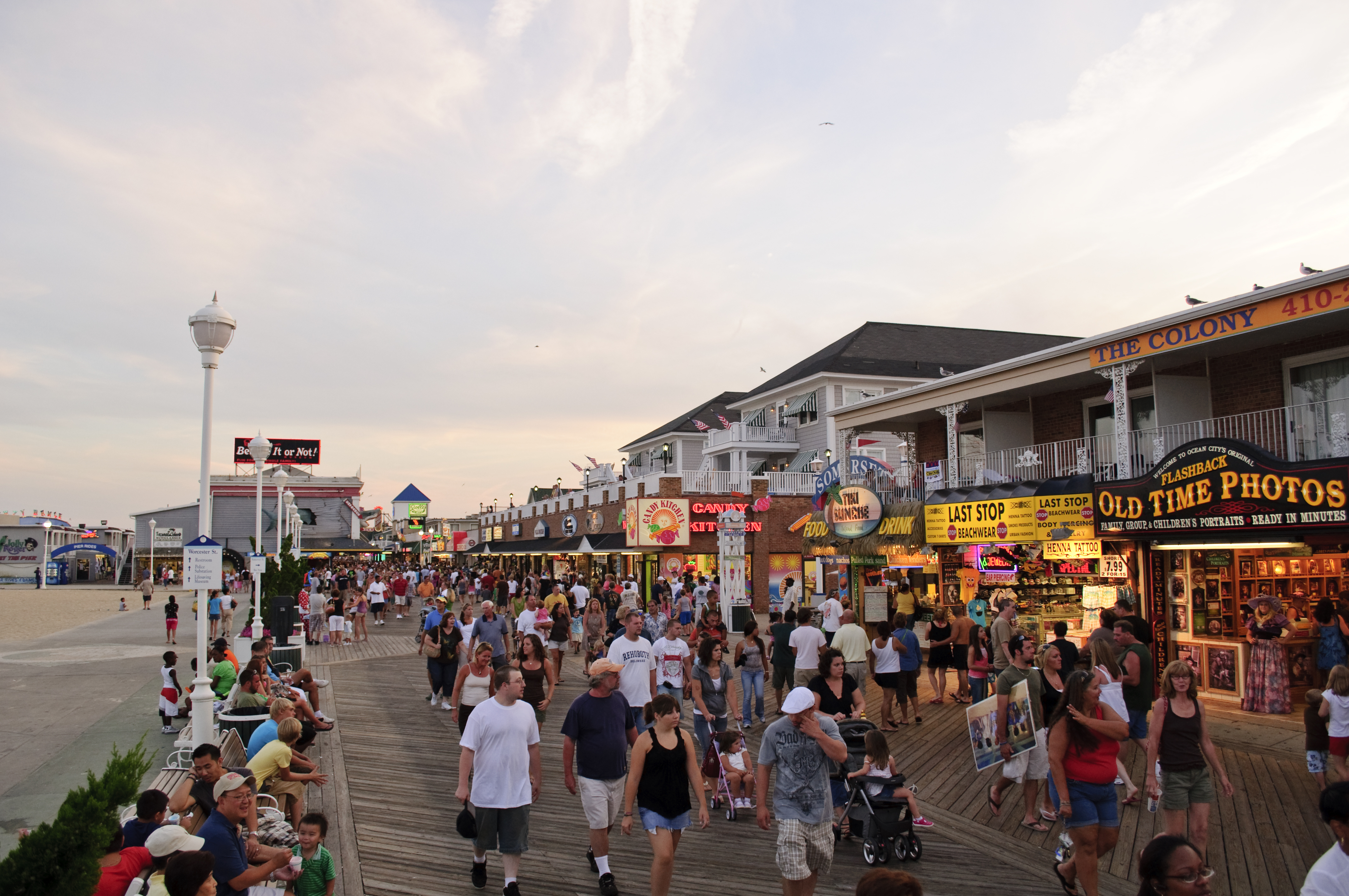 Three miles in length, Ocean City's famous Boardwalk is home to many of the resort's most well-known restaurants, as well as amusement rides, arcade games, attractions and hotels.
The city's most popular gathering place, the Boardwalk is bustling with people and activity during Maryland's warm weather months. It is also one of the most well known boardwalks on the eastern seaboard of the United States.
The Ocean City Boardwalk was created around the turn of the 20th century when several hotel owners decided they needed a way for visitors to easily walk between their establishments while still enjoying a view of the ocean.
The boardwalk originally ran for only five blocks but was slowly extended, until the storm of 1962 all but destroyed it. It was later rebuilt to its current five-mile length.