Bottle & Cork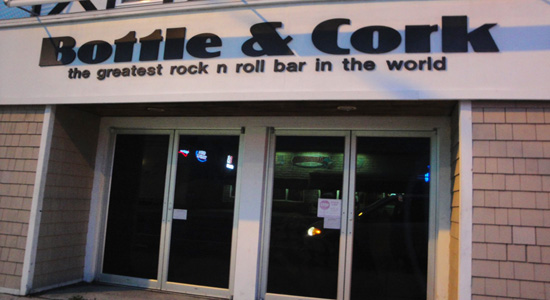 Dubbed as the "greatest rock and roll bar in the world," Dewey Beach's Bottle & Cork is situated on Route 1 and is generally one of the resort's most sought-after hot spots most evenings between Memorial Day and Labor Day.
Many of the country's most well-known musicians have performed at the Dewey Beach institution over the years, including Matchbox 20, Foreigner, Dave Matthews, Blondie and Miranda Lambert.
But don't come to the Bottle & Cork expecting to sit down and have a private conversation over a few light snacks. Defined by owner Alex Pires as a "bare bones, old school rock club," the Bottle & Cork has no chairs, no glassware, no silverware and no napkins.
It's all about the music, and people come to Dewey Beach from throughout the region to partake in it.