Bustling Farmers' Market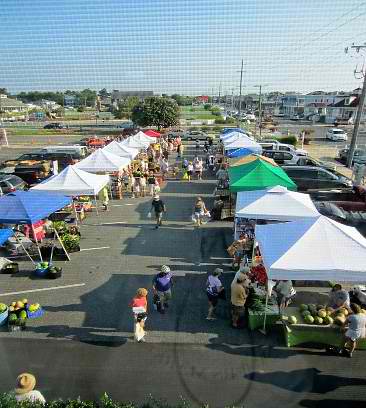 Held in the parking lot of PNC Bank, on the corner of Garfield Parkway and Pennsylvania Avenue, the Bethany Beach Farmer's Market began in 2007 and is currently held every Sunday between late June and early September, from 8 a.m. to noon.
Many varieties of local produce are for sale at the market from several local vendors, including Magee Farms, Lavender Fields, Ficner's Family Farm, Hudson's Produce, Davidson Exotic Mushrooms, Parsons Farm Produce, and many others.
One issue of note: Due to the crowded nature of the market, as well as a former incident, dogs are not permitted at the Bethany Beach Farmers Market at this time.