Catch 54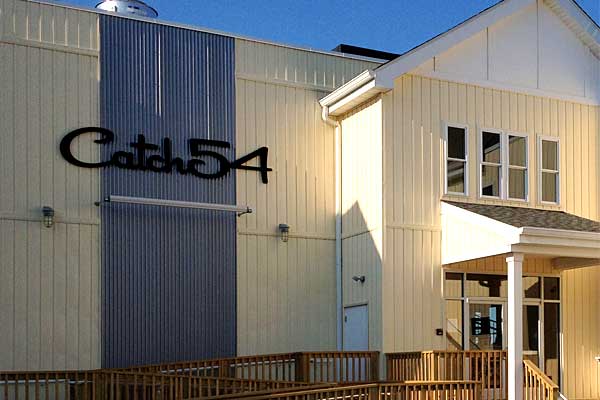 One of the newest additions to the SoDel Concepts group of locally owned restaurants, Catch 54 offers quality local seafood with one of the best views in coastal Delaware.
The two-story restaurant is located on Route 54 and offers both indoor and outdoor dining. Catch 54 features fresh Atlantic cuisine direct from the recipe book of the late Matt Haley, known throughout the region for his prowess in the kitchen prior to his untimely death in 2014.
Highlights of the Catch 54 menu include grilled salmon, seafood gumbo, buttermilk fried oysters, seafood stew and short rib stroganoff.
To learn more about Catch 54, call 302-436-8600 or visit www.catch54.com.