Chamber of Commerce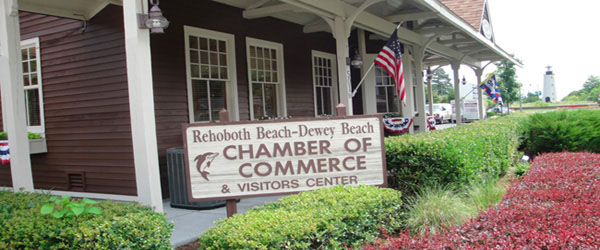 The Rehoboth Beach-Dewey Beach Chamber of Commerce is the largest in southern Delaware, boasting a membership of more than 1,000.
Led by CEO Carol Everhart, the Chamber is extremely involved in the Rehoboth/Dewey community and is perhaps most well known for organizing the resort's annual Sea Witch Halloween & Fiddler's Festival, always one of the most attended annual gatherings in coastal Delaware.
The Chamber also publishes a popular Visitors Guide every year, which contains a multitude of information and suggestions on how to make any trip to Delaware's favorite coastal resort an extremely fun and positive experience.