Coastal Highway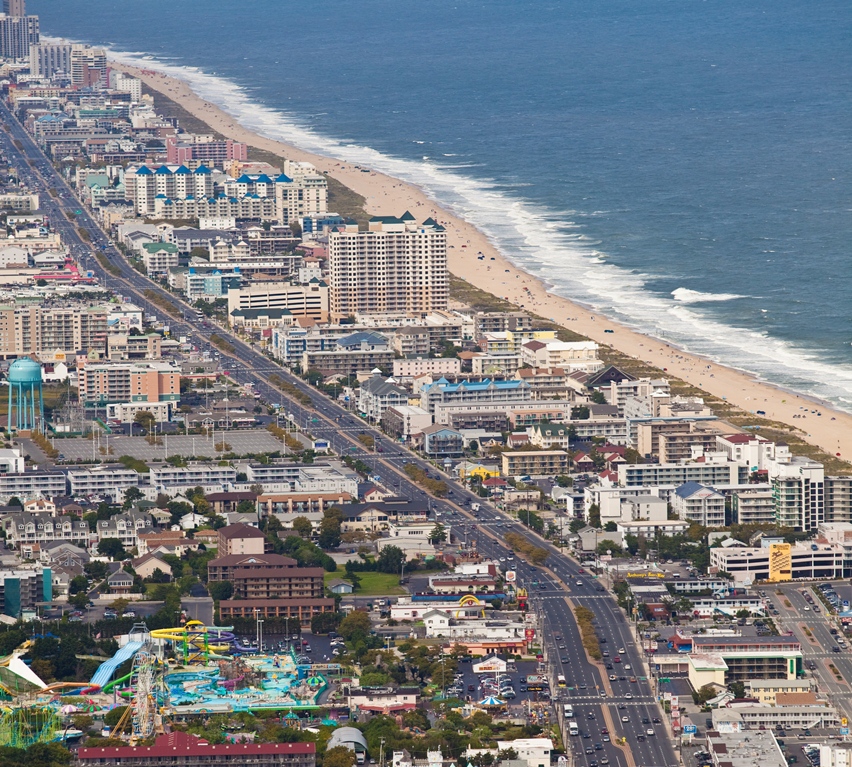 The main thoroughfare through Ocean City is Maryland Route 528, but the roadway is much better known by its famous nickname – Coastal Highway.
Running just 9 miles in length from the Delaware state line to just prior to the Ocean City Inlet, Coastal Highway features many of the resort's condominium complexes, restaurants and attractions. Thus, it can get extremely crowded during the summer months.
Of the three main routes into Ocean City (Route 50 bridge, Route 90 bridge and coming in from Delaware), all of them merge into Coastal Highway and provide access to the resort's attractions.