East End Light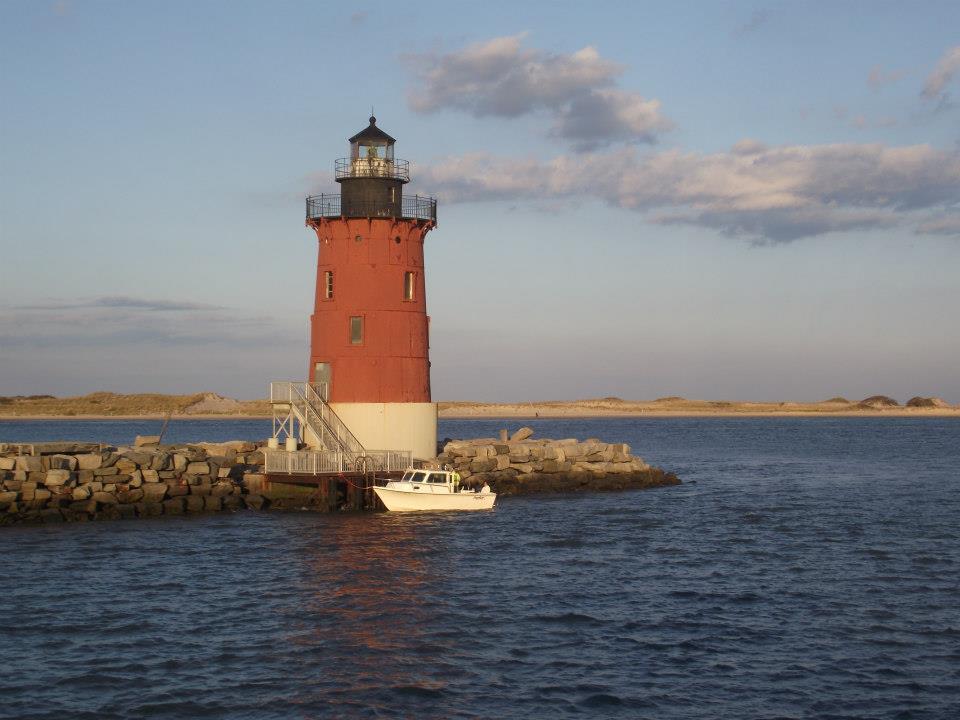 Built in 1885, the East End Light is located on the inner stretch of the Delaware Breakwater and, as it's name suggests, projects it's light from the eastern edge of the famed structure.
The light was officially discontinued in 1996 and was transferred to the State of Delaware three years later. Today, it is overseen by the Delaware River & Bay Authority, the company that manages the Cape May-Lewes Ferry.
The dark red colored lighthouse is closed to visitors most of the year, but tours are offered in the summer months via guided tours.
The East End Light measures 56 feet tall and was originally constructed to warn sea captains of the nearby Hen and Chickens Shoal. It is one of three remaining lighthouses in Sussex County, not including the mobile light on the Lightship Overfalls.