Fisher's Popcorn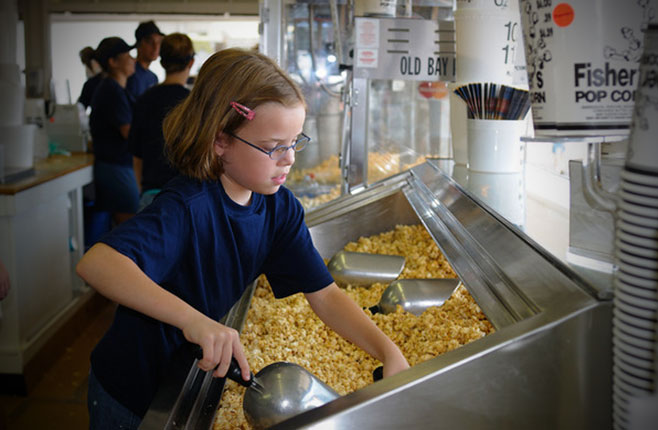 Well known today throughout the region, the original location of Fisher's Popcorn was on the Ocean City Boardwalk in 1937.
It is now one of the resort's most popular "beach foods," specializing in many different types of popcorn. There are four Fisher's locations throughout the Maryland and Delaware beach resorts.
The famous recipe popcorn is also sold in several grocery stores in the area. Fisher's has become a bit of an Ocean City tradition, along with Thrasher's French Fries and a trip to the Boardwalk.