Harbor of Refuge Light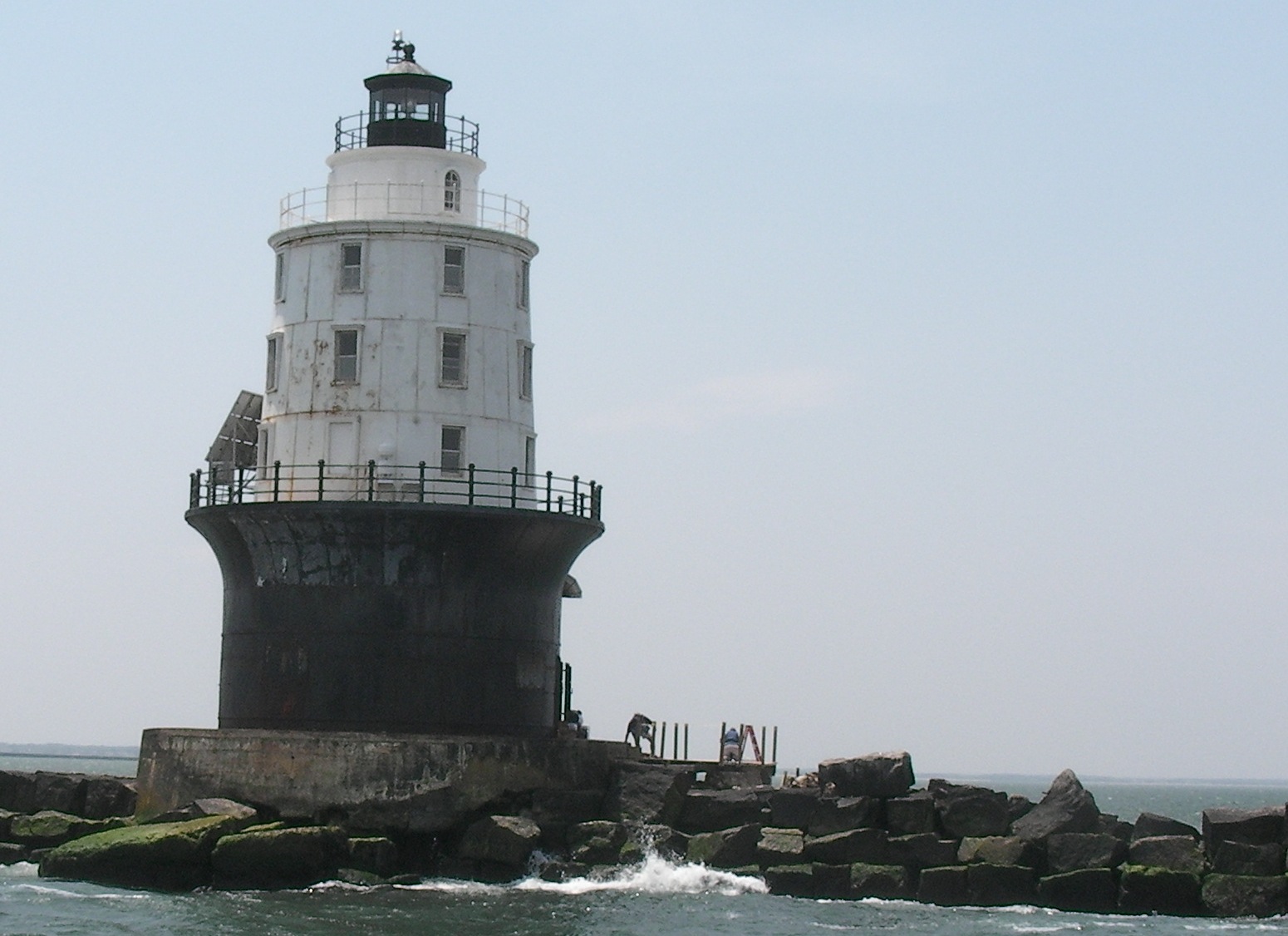 The new Harbor of Refuge Light (actually the second light with that name) was established in 1926 on the outer ring of the Delaware Breakwater.
The cast iron structure rests on the eastern end of the breakwater and was designed to withstand the most powerful storms Mother Nature could throw at it. It's been tested many times over the years, especially during the famed nor'easter that hit the area in 1962, when it was partially flooded by the storm.
The white-colored light measures 76 feet tall and is today overseen by the Delaware River & Bay Lighthouse Foundation. The foundation also handles summertime tours of the lighthouse, but they fill up fast. If you have an interest in touring both the Harbor of Refuge Light, as well as the nearby East End Light, make sure you book early in the season.