Harpoon Hannah's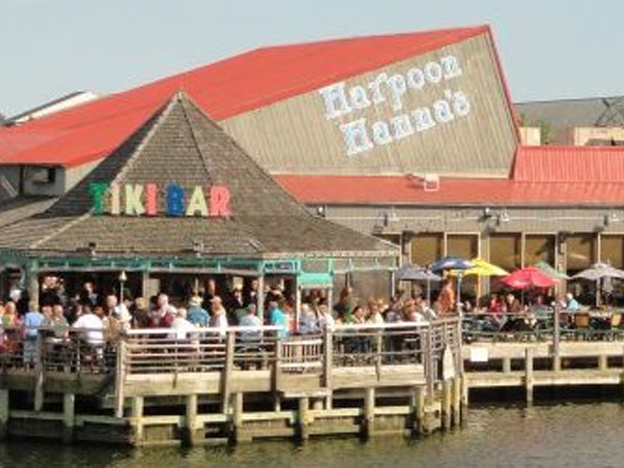 Harpoon Hanna's is located on Route 54, just west of downtown Fenwick Island, and offers bayfront dining, as well as free boat docking for all customers.
Known for it's vast selection of quality seafood menu items, including crab cakes, snow crab legs and fresh fish, the restaurant also features a tiki bar, a large sports bar with 15 televisions and banquet and meeting room space.
There are also boat and jet ski rentals on site, as well as parasailing and the popular "Pirate Adventures" for children. To learn more about Harpoon Hanna's, call 302-539-3095 or visit www.harpoonhannasrestaurant.com.