Indian River Inlet Bridge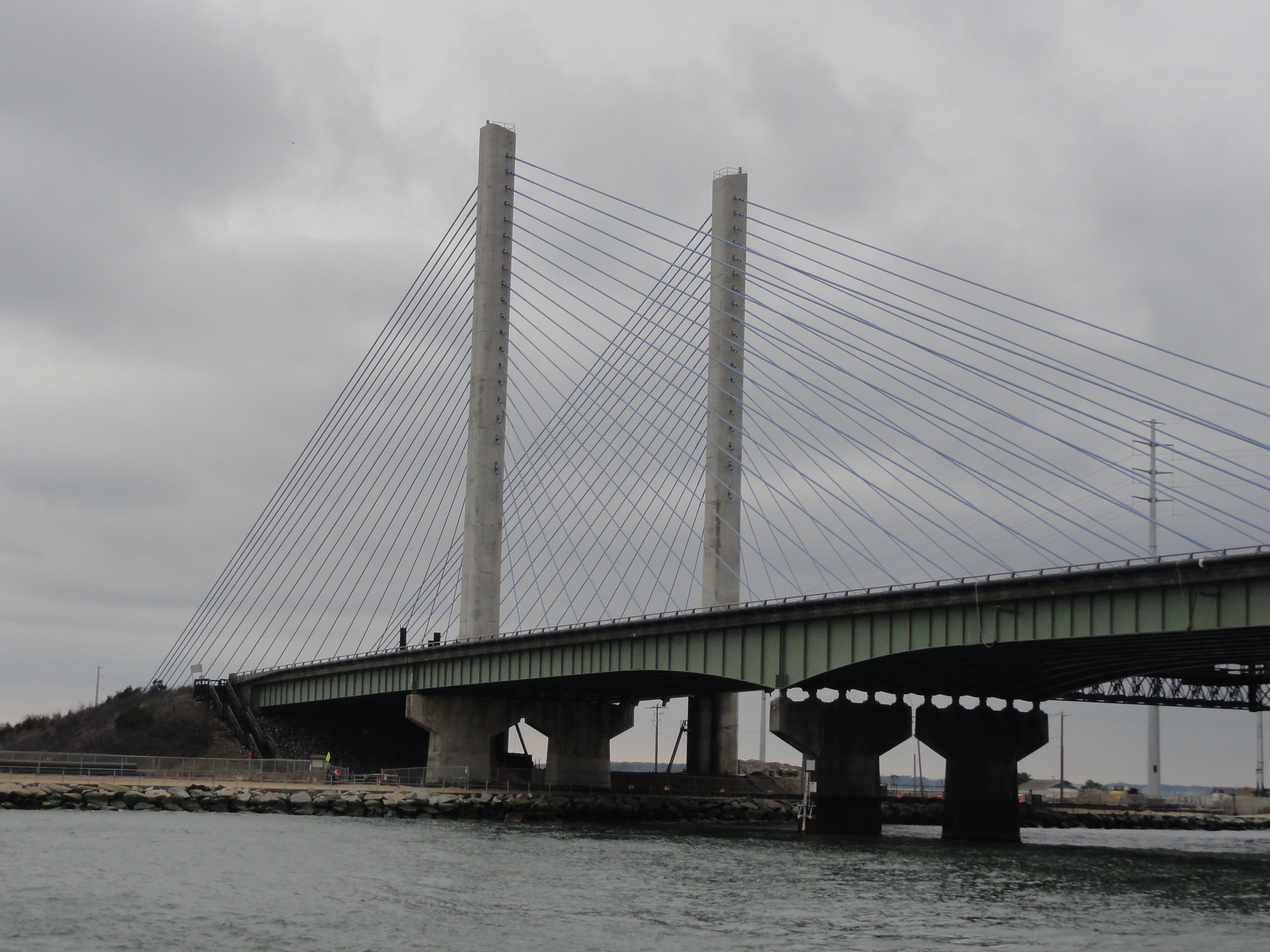 The picturesque Indian River Inlet Bridge is the fifth span crossing the once elusive and powerful waters of the Indian River Inlet. It made its debut in 2013, replacing a crossing that had been in place for nearly a half a century.
The first two bridges crossing the current location of the inlet were a wooden one built in 1934 and a movable swing bridge built in 1938 and destroyed by ice flow and extreme tides 10 years later.
The current bridge was a major undertaking by the state of Delaware and was not without its challenges, with the bridge debuting approximately a year behind schedule. But most will tell you the final product, though plagued by problems, was worth waiting for.
It can be argued that the view from atop the Indian River Inlet Bridge is the finest in the state, with the Atlantic Ocean, the Indian River Bay and the Rehoboth Bay all within view from atop the span.
As for it's current location, the Indian River Inlet was locked into place by the United States Army Corps of Engineers in the late 1920s and early 1930s, allowing for the construction of a permanent bridge crossing the narrow opening.
But while known for it's great fishing opportunities, the strong currents in the inlet have also proven to be very dangerous over the years and are not to be taken lightly.