Jolly Roger Amusement Park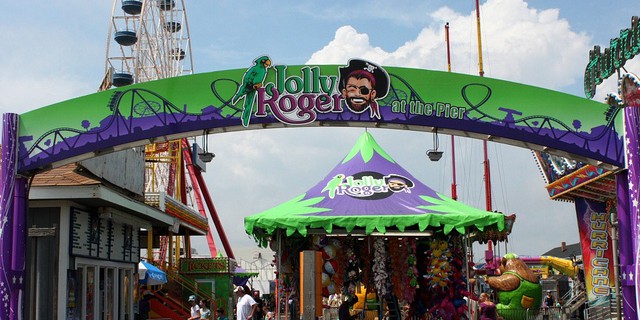 The Jolly Roger Amusement Park has two locations in Ocean City, one at the pier and one on 30th Street and Coastal Highway.
There is also the Splash Mountain Water Park at 30th Street, along with 10 go kart tracks, mini-golf courses and several rides and attractions.
Rides include roller coasters, bumper cars, a ferris wheel and kiddie rides, along with carnival games and several food outlets.
The main park opened in 1964 and the pier location opened 10 years later.