Lots of History
With a history dating back to the first half of the 17 th century, there's certainly no shortage of historical sites, monuments and old buildings to see and explore throughout Delaware.

We'll admit up front that it's impossible to hit on them all here today. But if learning about local history and imagining how our forefathers lived decades and even centuries ago interests you, then Delaware is a place that is definitely going to fulfill those desires for you.




Arguably the two most historic towns in the nation's First State are New Castle in the north and Lewes in the south. Both were founded by European settlers, the first being Lewes by the Dutch in 1631.

You can still see that nation's influence throughout the so-named "First Town in the First State," from the Zwaanendael Museum at the intersection of King's Highway and Savannah Road, to the "Cradling of a State" monument on Pilottown Road and even the town's original flag that you'll see flying in front of residences and businesses alike in this small coastal town.

If you want to explore local history in Delaware, a great place to begin is at the aforementioned "Cradling of a State" monument in Lewes. It was on this exact site that a Dutch expedition led by David Pieterson de Vries led a pioneering group of men from his home country and established the first European settlement in what would be a colony and then state named for Virginia Governor Thomas West, also known as Lord De La Warr.

This whaling colony only lasted for a year before conflicts with the local Indian tribe led to its destruction, but it was this settlement that kicked off European expansion in this section of the New World. The establishment of this colony also played a significant role in later determining where the state lines of Delaware would be drawn.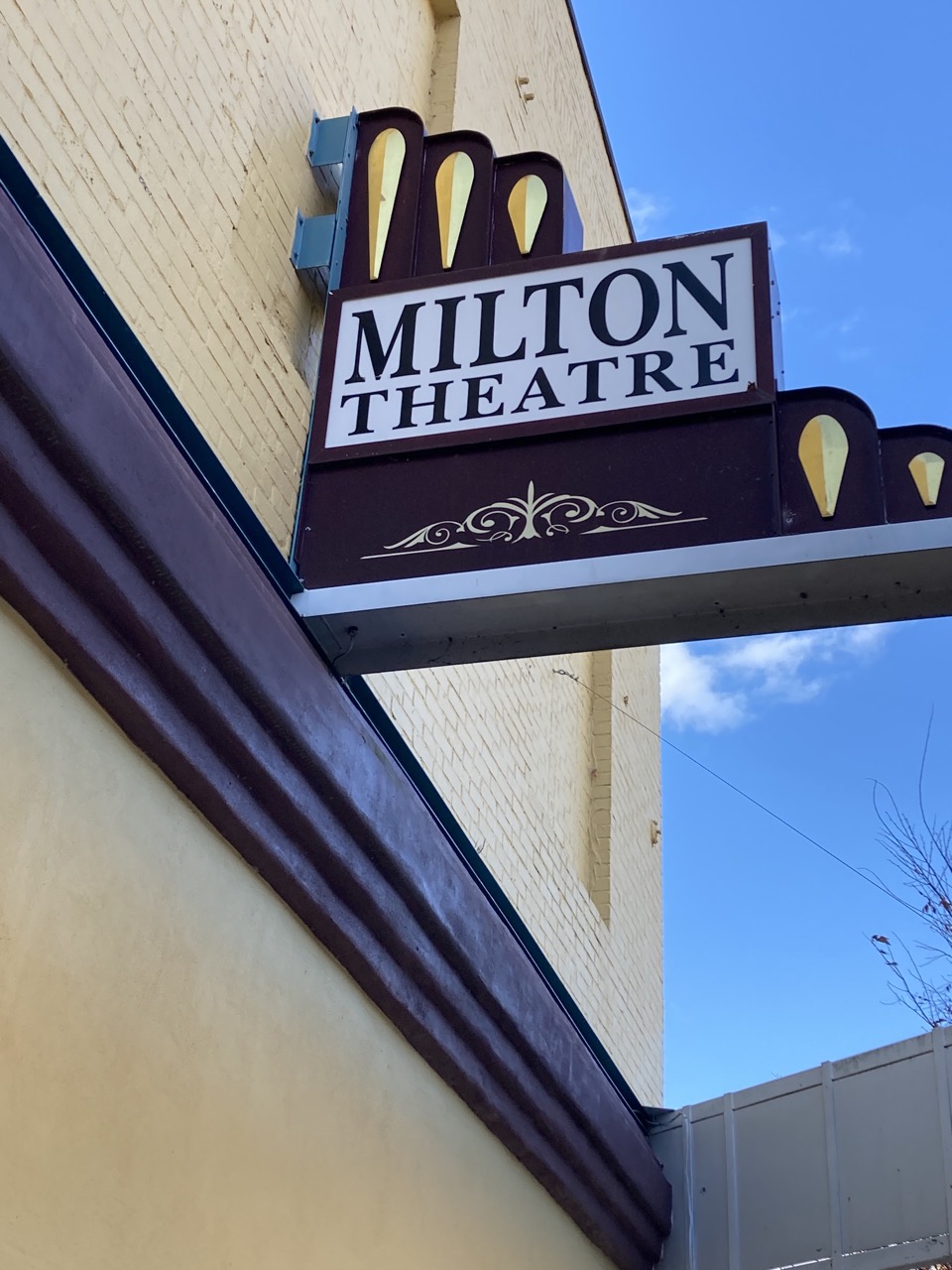 If you are indeed a local history buff, or would simply like to learn more about the historic town of Lewes, here are a few sites you and your family will almost certainly enjoy:
Zwaanendael Museum. This towering structure sits at the intersection of Savannah Road and King's Highway and is modeled after the town hall in Hoorn, the Netherlands, the hometown of David Pieterson de Vries. It's a great look back at the history of Lewes with a number of exhibits, including one on a local "merman of the sea."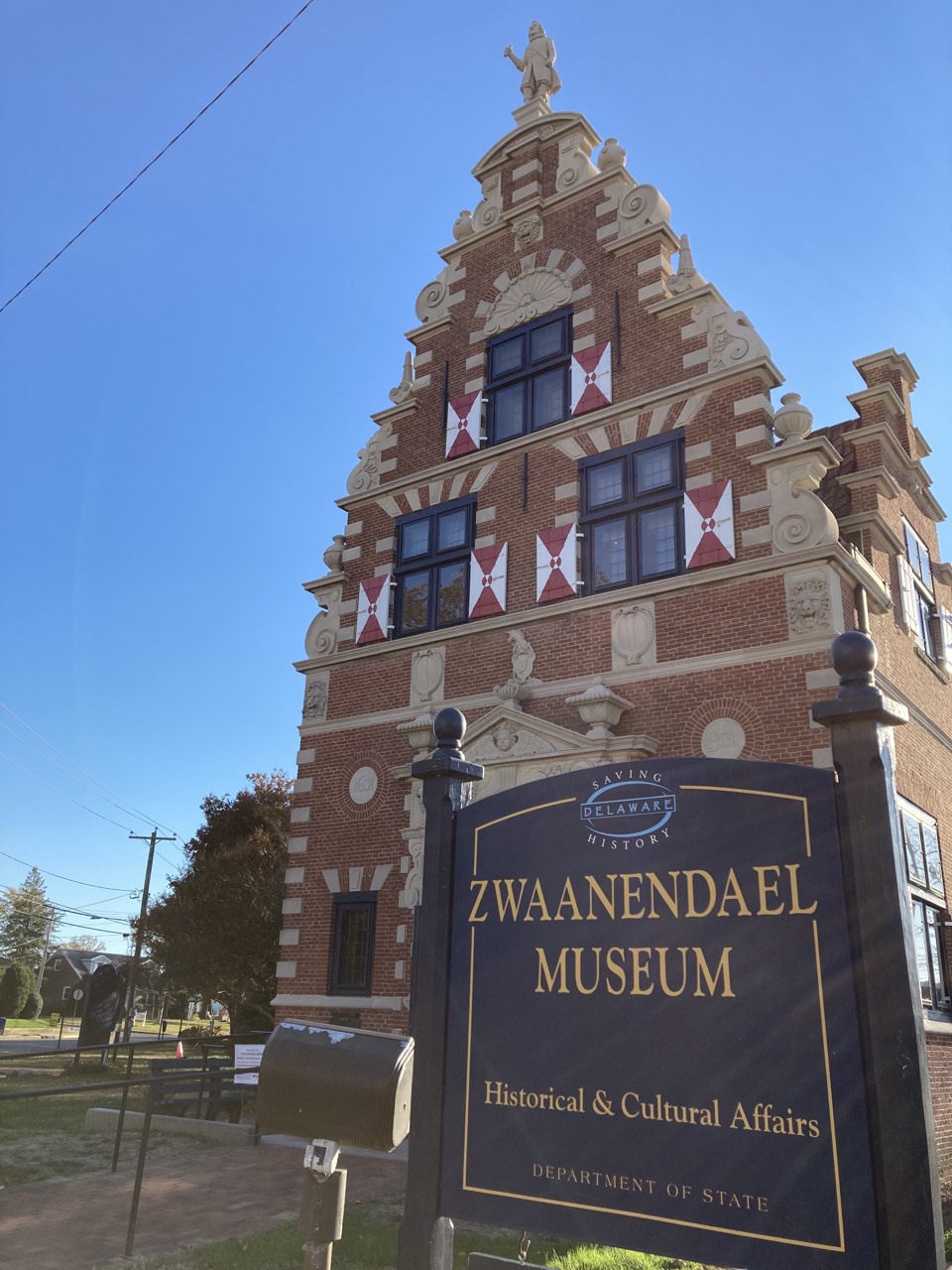 Cradling of a State Monument. Located on Pilottown Road along the Lewes-Rehoboth Canal, this is the site of the original Dutch settlement in what would later become the state of Delaware. As the name indicated, it marked the beginnings of Delaware.

Lewes Historical Society Complex. This is located on Shipcarpenter Street, but can also be easily accessed by walking north on Second Street. The Society holds a number of annual events on their campus, which also features a number of old and historic buildings. These include a doctor's office, a schoolhouse and many more.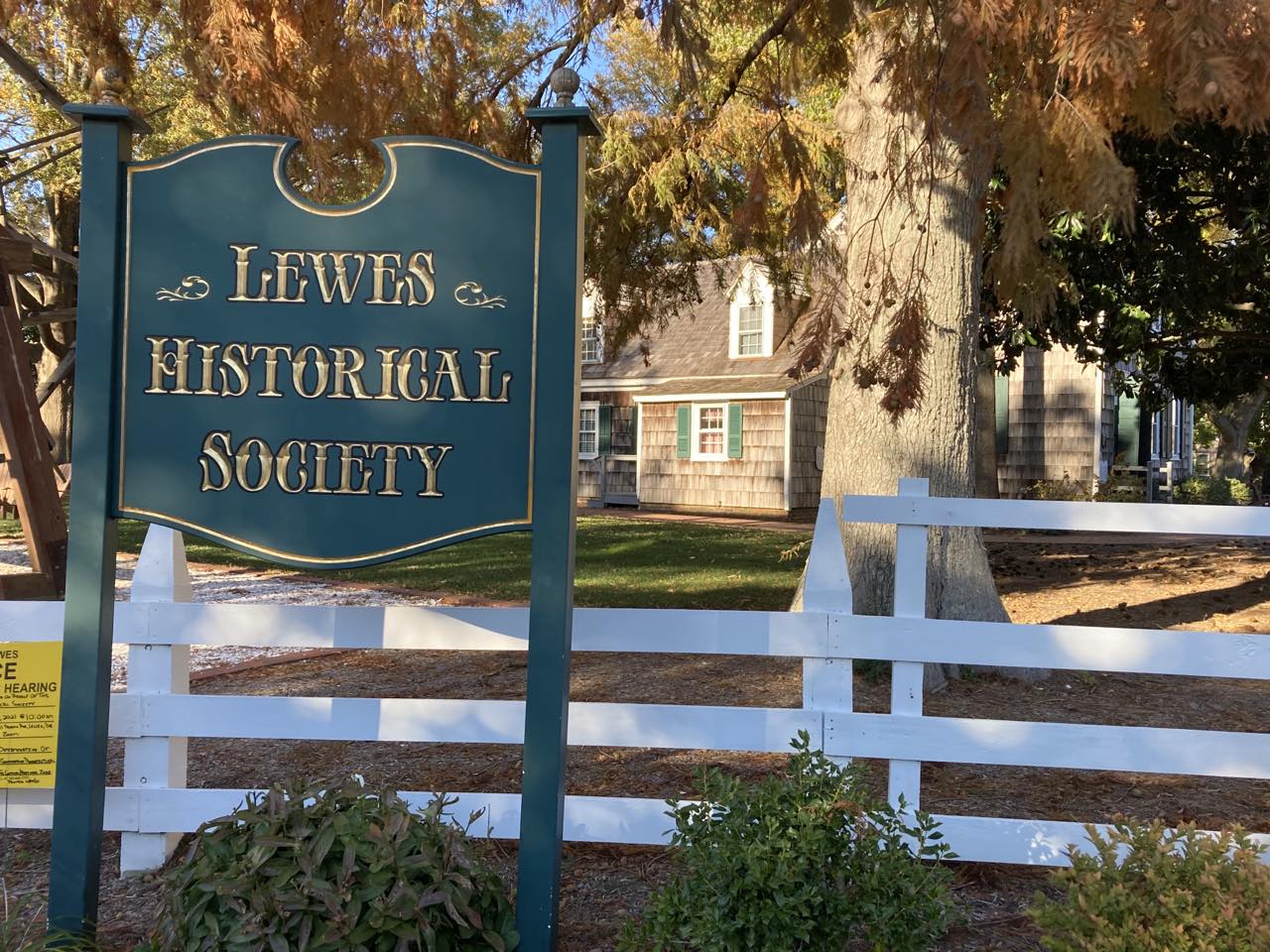 Historic Second Street. This area is the main part of downtown Lewes and can be found two blocks west of the Lewes-Rehoboth Canal. There are many local shops here to enjoy, as well as the oldest home in the state (the Ryves Holt House, which dates to 1665), historic St. Peter's Episcopal Church and the not to be missed original location of King's Ice Cream.

St. Peter's Episcopal Church. This historic church was founded in 1708 and is a great look back to the early days of Lewes. If you have a chance, explore this church with a guide and be sure to check out the cemetery. Look for the gravestone of the woman who was supposedly born on February 30.

1812 Memorial Park. Located along the Lewes-Rehoboth Canal, this park still has cannons pointed out to sea and harken back to the locals' fight with the British Navy during the War of 1812. For a great story on this part of local history, stop by the local bookstore and ask for a copy of "Cornstalks and Cannonballs."

Cannonball House. Speaking of the War of 1812, this local gem is another museum that tells the story of historic Lewes. It's a part of the Lewes Historical Society and got its name due to the British cannonball that's still stuck in the foundation of the museum. It's a great place to snap a photograph of your day exploring the historical sites of Lewes.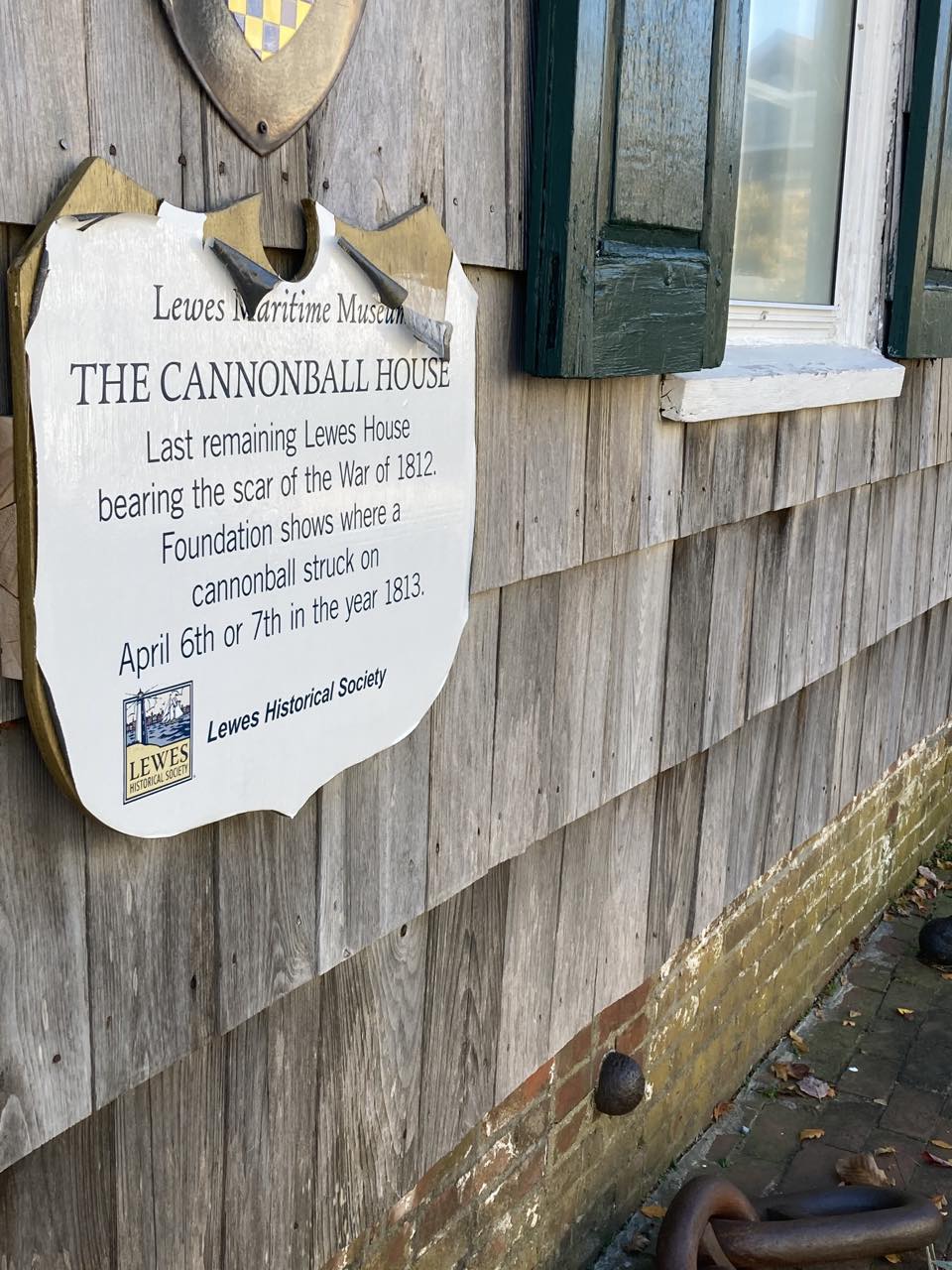 Lightship Overfalls. This historic lightship rests on the Lewes-Rehoboth Canal today, but once warned ships of the dangerous shoals located near the shores of the Delaware Bay. If you have a chance to tour this ship with a member of the Overfalls Foundation, don't pass it up! It's a fantastic tour and the local guides really do a great job of explaining the lightship and how it functioned. The Lightship Overfalls is one of only a few lightships still remaining in the United States.

Okay, so that's Lewes and we're going to head north and get to historic New Castle in just a moment, while also making a stop in the state capital of Dover.

But first, a few other southern Delaware sites that are great historical locations to see and explore.

Anna Hazzard Museum (Rehoboth Beach). Located on Christian Street in downtown Rehoboth Beach, this museum is located inside one of the original "tents" that dates back to the resort's time as a religious retreat. The "tent" features a collection of artifacts and memorabilia dating back to the early days of what is now the "Nation's Summer Capital."
Fenwick Island Lighthouse (Fenwick Island). The only land-based lighthouse remaining in Delaware, this historic structure straddles the Transpeninsular Line (the line separating Delaware and Maryland) and is overseen today by a local "Friends" group. The lighthouse dates back to 1859 and is today owned by the State of Delaware. It's open sporadically throughout the year and is well worth a trip to the Fenwick Island/Ocean City area.

Nanticoke Indian Museum (Oak Orchard). The only Native American museum in the state of Delaware, this tribute to the Nanticoke Indian Tribe is located on Route 24 in Oak Orchard. A former schoolhouse, it's designated as a National Historic Landmark and features a number of exhibits that document the Nanticoke Tribe's history in the local area. A tribute to the "people of the tidewater," the museum features a wide selection of Nanticoke artifacts, artwork, traditional clothing and much more. The museum is open year-round for school trips, tours and community events.

Rehoboth Beach Museum (Rehoboth Beach). Located in a former ice house on Rehoboth Avenue, next to the eastern bank of the Lewes-Rehoboth Canal, this fantastic local museum explores the history of Delaware's most popular seaside resort through permanent and rotating exhibits. It's open year- round, but does have more limited hours during the offseason. Check it out the next time you're in Rehoboth Beach!

Prince George's Chapel (Dagsboro). Constructed in 1755 and named for, you guessed it, Prince George of England, this chapel originally served what is now Worcester County, Maryland. It features barrel-vaulted ceilings, an octagonal high pulpit and is the final resting place of General John Dagworthy, who was once the leader of the Sussex County Militia and is well-known for a famous feud with George Washington. The chapel was deeded to the State of Delaware in 1967 and was later restored and reopened under the watchful eyes of the Friends of Prince George's Chapel. This historic structure is located on Route 26 just east of downtown Dagsboro and is open for tours and special events throughout the year.

Clayton Theater (Dagsboro). Dating back to the World War II era, this historic theater is the only single screen theater left in the state of Delaware and is today family owned. A trip to the Clayton is a unique experience, with balcony seating, relatively inexpensive refreshments and little enhancements that give it a small town, family fun kind of vibe. It's located in the middle of downtown Dagsboro and is well worth the drive.

Historic Bethel (Bethel). Less than 250 people call this small western Sussex County town home, but the entirely of the town is on the National Register of Historic Places. Originally named Lewisville, it dates back to the 19th century and was once widely known as a shipbuilding hub along the Nanticoke River. Check out the historic Bethel Store or the local museum while you're in town; it will seem like you're taking a trip in a time machine.

Old Christ Church (Laurel). This historic church is located just east of Laurel and dates back to four years before the formation of the United States. It's a popular place today for weddings and there are still church services held here during certain parts of the year. Now painted bright red, this is one of the oldest churches in Delaware and remains unaltered from its original state. Guided tours of this historic structure can be arranged in advance, which we highly recommend.

Woodland Ferry (Seaford/Laurel). Now owned by the Delaware Department of Transportation, this history ferry dates back to 1793 to a day when the ferry was pulled by hand across the Nanticoke River. The current six-car ferry went into service in 2008 and was named after long-time local legislator Tina Fallon. The ferry makes nearly 50,000 short trips across the river each year, connecting the Seaford and Laurel areas. The ferry remains free to use and is one of those great little side trips to make during a trip to western Sussex County.
Governor Ross Mansion (Seaford). The home of former Delaware Governor William Henry Harrison Ross, this sprawling mansion outside of Seaford is owned by the Seaford Historical Society. Several local events are held on the grounds of the mansion every year, which is a great glimpse of life during the 1800s in southern Delaware. Governor Ross was a southern sympathizer during the American Civil War and actually fled to England after a bounty was put on his head by the American government at the time. The mansion is located on Market Street Extended, just west of Seaford High School and the Seaford Police Station.

Old Sussex County Courthouse (Georgetown). Located just south of The Circle in downtown Georgetown, the original county courthouse was constructed in 1793 and relocated to its current location in 1837 so a new courthouse could be built at the old site. This one-room building is a great glimpse into the past of the Sussex County Seat and is open for tours at several times throughout the year.

Seaford Museum (Seaford). This is a great example of a small town museum and does a great job of showcasing the local history in the western half of Sussex County, Delaware. Exhibits explore the history of the area, beginning with the Nanticoke Indians and progressing through the mass production of nylon in Seaford, which is still known today as the "Nylon Capital of the World." The museum is located downtown on High Street, in the former post office building.

Parson Thorne Mansion (Milford). Built in the early 1700s, this popular mansion in the Milford area was once the home to Delaware Governor William Burton and is the boyhood home of John M. Clayton (see preview of the Clayton Theater above). Also known as Silver Hill, the mansion is today open for guided tours throughout the year and makes for a good glimpse into 18th century Delaware. The mansion is located on NW Front Street in Milford.

Abbott's Mill Nature Center (Milford). Featuring one of southern Delaware's historic gristmills, which is actually still in working order, Abbott's Mill was built in 1795 and today features not only the mill, but also a number of different activities on the sprawling campus. Between March and November, the site is open in the afternoons for visitors. Check it out the next time you're in the Milford area. Abbott's Mills is located on Abbotts Pond Road.

We now head north for a look at Delaware's state capital region of Dover, which itself boasts a number
of historical sites and places of interest.

Legislative Hall and other state buildings dominate the downtown areas of Delaware's capital city and
is almost always bustling with activity. The Delaware Legislature is in session for six months of the
year here and the site also features a number of community gatherings and events throughout the year.

Let's examine a few of Dover's popular historic landmarks and attractions:

Old State House. Dating back to 1791, this small historic structure actually served as the capitol building in Dover until the 1930s. Located on The Green downtown, both the Kent County and Delaware State legislatures called this structure home for nearly 250 years. It's a great glimpse into how government was conducted in the 18th and 19 th centuries. Be sure to check out the portrait of George Washington that's on display at the Old State House and was commissioned in 1802.
Delaware Agricultural Museum and Village. Located on Route 13 just south of Delaware State University in Dover, this museum exists to give folks an appreciation for the importance of the agricultural industry in the First State. The grounds also include a historic 1890s village, as well as a multi-use facility dedicated to the agricultural industry and a plethora of exhibits dating back to the early days of the state and the nation. The on-site village, named Loockerman Landing, features an old general store, a school house, a train station, a barbershop, a church and more. A great way to spend the day in Dover, the Delaware Agricultural Museum and Village is open Wednesdays through Saturdays from 10 a.m. until 3 p.m.

Delaware Governor's Mansion. Also known as Woodburn and built in 1798, this home in Dover is as historical as they come in the area. Many notable Delaware residents have called Woodburn home, including eight of the state's most recent governors. Other Delawareans who have called Woodburn home over the years include two United States senators, an abolitionist, two doctors and what are continued to be referred to today as "gentleman farmers." At the time of this writing, tours of Woodburn are not available due to ongoing construction projects, but the on-site gardens are still available for public viewing with hopes that the mansion will once again be open for tours in the near future.

Kent County Courthouse. First used in 1874, this four-story building allowed Kent County to have its own structure and not have to share with the State of Delaware any longer. It was remodeled in 1918, allowing it to fit in better with other buildings on The Green in downtown Dover. Tours of this historic courthouse are available to the general public on the first Saturday of every month between the hours of 1:30 and 4 p.m.

Christ Episcopal Church. Referred to by locals simply as Christ Church, this Dover area landmark is most well known as being the home church of Caesar Rodney, who famously rode through the night to Independence Hall in Philadelphia to become Delaware's third signer of the Declaration of Independence. There's a monument to Rodney in the churchyard, but Delaware's version of Paul Revere isn't actually buried on-site. Christ Church dates back to the early 1700s and is part of First State Heritage Park and self-guided tours of the churchyard are available year-round.

Air Mobility Command Museum. At first glance, this entry on our list of historical places might seem a bit out of place as aircraft weren't a part of everyday American life until well into the 20 th century. But there are a number of historic aircraft on full display at this gem of Delaware's museum scene. In addition to all of the planes parked outside that are available for touring, the museum also features a wide selection of artifacts and memorabilia ranging from the World War II era and beyond. Admission and parking are both free and the museum is open to the public Wednesdays through Sundays from 9 a.m. until 4 p.m.

John Bell House. Also located on The Green and part of First State Heritage Park, this mid-18th century home can be viewed Mondays through Saturdays from 9 a.m. until 4:30 p.m., and is part of popular walking tours that take place in downtown Dover during much of the year. Believed to have served as a post office in the early 1800s, it's now owned by the state of Delaware.

Golden Fleece Tavern. If you're interested in local history and you need a good place to begin exploring, may we suggest this historic structure located on Loockerman Street in Dover? This tavern not only played a major role in the War for Independence, but it was in this very structure that Delaware earned its moniker as the "First State" on a historic day in December of 1787 when Delaware legislators voted to become the first colony to ratify the United States Constitution. Now we do need to be clear that the original tavern was demolished in 1830 and the new one was built a few years later, but you'll still get that historic vibe when knocking back a local Fordham beer with your friends and/or family members. Check out the historic marker near the tavern for much more on what Delaware historians call the "Birthplace of the First State."
Continuing to work our way north, we head now to historic New Castle and other notable historic sites and destinations in Delaware's northernmost and most populated county.

Any exploration of northern Delaware's history has to begin in New Castle, the former site of Delaware's government and a city that dates back to 1651. Originally called Fort Casimir, this city has been claimed by Dutch, British and Swedish explorers over the years but it later became part of the land owned by William Penn.

New Castle was Delaware's first state capital in 1776 before that was relocated to Dover a year later. New Castle is designated as a National Landmark Historic Area and features a number of structures that are well worth a visit by any history lover.

A few sites in New Castle that are definitely worth a visit include:
Old New Castle Court House. The best starting point when exploring historic New Castle is definitely this historic structure appropriately located on Delaware Street. Built in 1732, the court house served as the meeting place for Delaware's colonial assembly between the years of 1732 and 1777. Guided tours are available Tuesdays through Saturdays and focus on things like colonial history, slavery, abolition and more.

The Old Library Museum. This unique looking structure is one of the more interesting historical spots in New Castle. Also located on Delaware Street, the old library was built in 1892 and was renovated in 1982. It was leased to the New Castle Historical Society as a meeting place and museum. While the library isn't currently open to the public, it's still worth a look and is a great backdrop for photos.

The Amstel House. This is one of the only colonial buildings still standing in Delaware and dates back to the 1730s. It was built by Dr. John Finney, New Castle's wealthiest resident at the time, and is located downtown on East 4 th Street. Guided tours of the Amstel House are available each year between the months of April and December.

The Dutch House. Located on East 3 rd Street, this unforgettable home features an incredible selection of antiques that were collected by Louise DuPont Crowninshield in the early years of the 19 th century. The home itself dates back to the late 17 th century and features such artifacts as a 1714 Bible, an old spoon rack, cupboards specific to the time period and much more. The property is like stepping back in time to the days when New Castle was crucial to the early days of Delaware.

Immanuel Episcopal Church. This towering church on Harmony Street dates back to 1703 when it was the parish of the Church of England in Delaware. It was greatly damaged in a fire in 1980 and rebuilt using the original walls and foundation. Take a few minutes and stroll through the adjoining graveyard, which dates back to 1707.
The Read House and Gardens. Built by the son of George Read, who signed both the Declaration of Independence and the United States Constitution for Delaware, this home on The Strand dates back to 1801 and features 12 rooms that are open to the public. The home is considered to be a "Philadelphia House" and at 14,000-square-feet was built by George Read II, who served as Delaware's first U.S. attorney for 27 years. The on-site gardens were laid out in three parts, including a former parterre garden near the house, a naturalistic garden and a kitchen garden in the rear of the property. Guided tours of the Read House and Gardens can be enjoyed on Saturdays and Sundays between the hours of 11 a.m. and 1:30 p.m.

The Frenchtown Railroad Ticket Office. Harkening back to the days of the New Castle and Frenchtown Turnpike and Railroad, Delaware's first railroad and one of the first in the United States, this tiny structure located in Battery Park on Delaware Street is a great place to snap a photo and remember days gone by. The ticket office was built in 1832 and was eventually placed at its current location in the 1950s.
See All Homes for Sale in Delaware City
View TODAY's New Listings by beds, baths, lot size, listing status, days on market, & more!