Matt's Fish Camp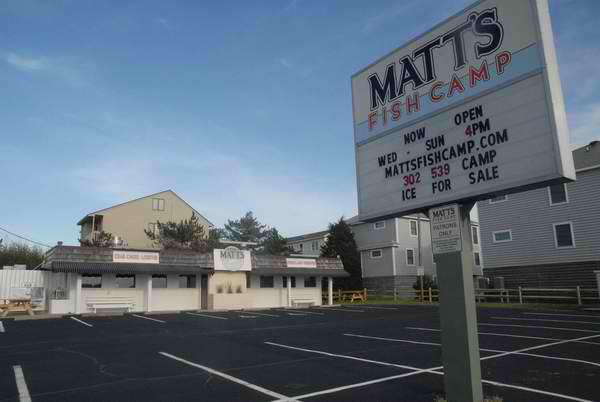 Matt's Fish Camp, a member of the SoDel Concepts group of restaurants, offers many of the dishes you would normally find in New England, but with a Delaware twist.
The namesake of local chef and restaurateur Matt Haley, who passed away tragically after a traffic accident in 2014, Matt's Fish Camp is located just south of the Indian River Inlet Bridge near Bethany Beach. It is known for it's distinctive seafood dishes, including lobster rolls, chowders, clams and homemade Parker House Rolls. Much of the seating area in the restaurant features views of the Indian River Bay.
Try coming around sunset and enjoy! The menu at Matt's Fish Camp changes often, so be sure to check it out more than once.