Papa Grande's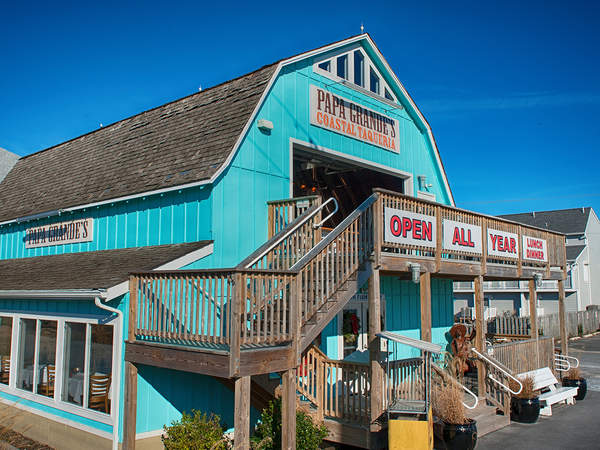 Another of the SoDel Concepts family of restaurants, Papa Grande's Coastal Taqueria in Fenwick Island is certainly not your typical Mexican style eatery.
Located in a teal-colored barn-like structure on Route 54, just west of Fenwick Island, Papa Grande's was born after the late Matt Haley spent time in the southwestern United States, as well as Mexico, looking for unusual recipes to feature in coastal Delaware.
The menu at Papa Grande's is separated into "tacos," "especiales de la casa (specialties of the house)," "sides" and "desserts," among others.
Favorites include the seafood ceviche, tuna tostadas, chicken & chorizo enchiladas and, of course, the tacos.
To learn more about Papa Grande's, call 302-436-7272 or visit www.papagrandes.com.