Rehoboth Art League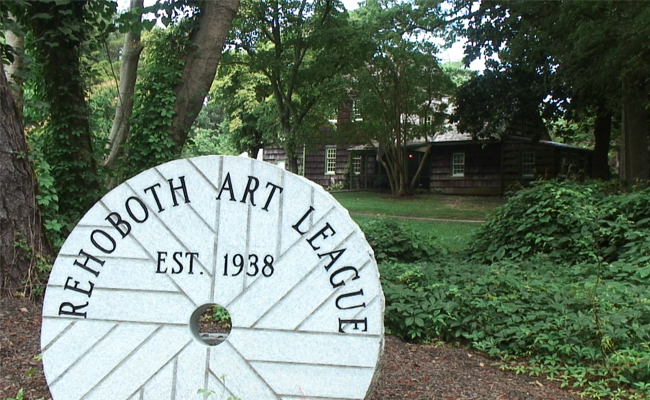 The Rehoboth Art League was Sussex County's first organized arts center when founded in 1938, and has since become of the region's premiere centers for the arts.
Founded by Wilbur and Louise Corkran with the mission of "inspiring, educating and engaging the community," the center is located within the municipality of Henlopen Acres and boasts several buildings devoted to the arts.
Centered on an old rustic retreat known simply as "The Homestead," the Rehoboth Art League, or RAL as they prefer, hosts many artists and their works and is well known throughout the region for it's high quality programs and exhibits.
The RAL hosts many events throughout the year, including a Holiday Open House during the Christmas season.