Sea Witch Halloween & Fiddler's Festival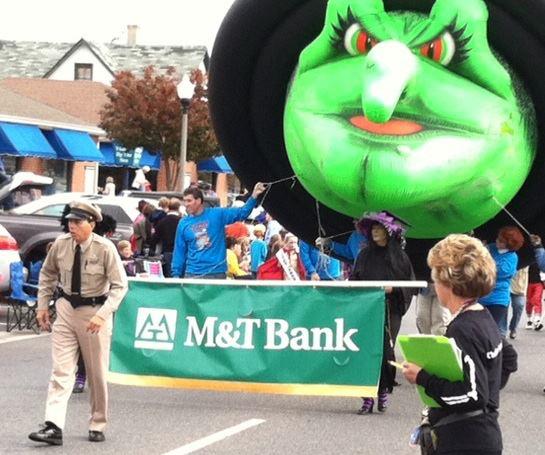 The Sea Witch Halloween & Fiddler's Festival in downtown Rehoboth Beach has become a coastal Delaware tradition and is easily one of the most popular annual events in the state.
The brainchild of Rehoboth Beach-Dewey Beach Chamber of Commerce CEO Carol Everhart, the yearly festival features a little something for everyone each October, ranging from games on the beach, to trick or treating, horse shows, a 5K run and even a costumed pet parade down the Boardwalk.
But the highlight of the festival continues to be the Saturday morning costume parade down Rehoboth Avenue, featuring large helium filled balloons like the ones normally seen at the Macy's Thanksgiving Parade in New York City (though considerably smaller in size).
If you see a giant helium-filled green witch's head floating in the sky near Rehoboth Beach in the fall, you can be sure it's "Sea Witch Day."
Anyone can enter the annual parade, and many locals have made a tradition of creating floats and/or costumes and marching through the resort every year.