Listing Agent in Rehoboth Beach, DE
Finding the right listing agent near Rehoboth Beach to sell your home boils down to who knows the location, market conditions, unique features of the local housing market and economy, and the best way to get your home in front of the right buyers in the least amount of time. As a seller, ensuring you have the right property, at the right time, in the right condition, and at the right price is going to be key to finding a buyer and selling your home. Our team of experienced seller's agents in Rehoboth Beach are positioned to do just that.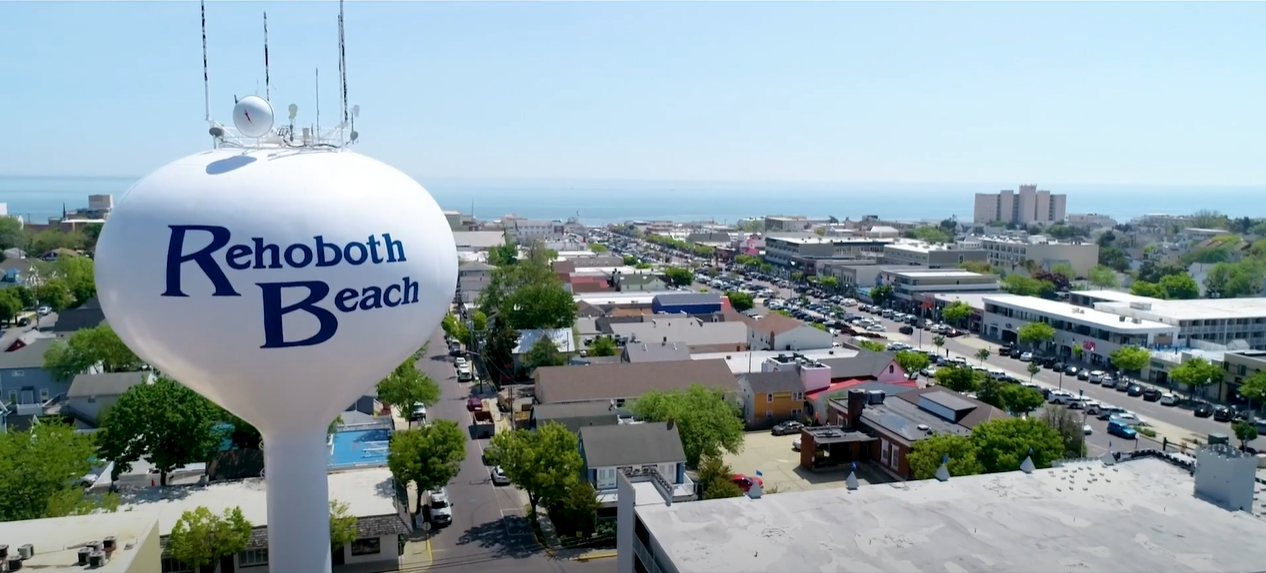 On This Page:
6 Things To Look For in A Listing Agent Near You in Rehoboth Beach, DE
1. Experience:
Look for an agent who has significant experience in the Rehoboth Beach real estate market. They should have a track record of successfully selling properties in Rehoboth Beach and be familiar with the area's housing market dynamics.
2. Local Market Knowledge:
A good listing agent should have in-depth knowledge of the Rehoboth Beach real estate market. They should understand the local trends, pricing, neighborhood dynamics, and amenities. This knowledge will help them accurately price your property and effectively market it to potential buyers.
3. Strong Communication Skills:
Effective communication is vital throughout the selling process. A listing agent could have the best knowledge and most extensive experience - but a lack of communication and updates can leave you wondering if your home will ever sell. If they're not communicating with YOU - are they communicating with buyers and their agents? Look for an agent who is an excellent communicator, listens to your needs and concerns, and keeps you informed about the progress of your listing.
4. Marketing Expertise: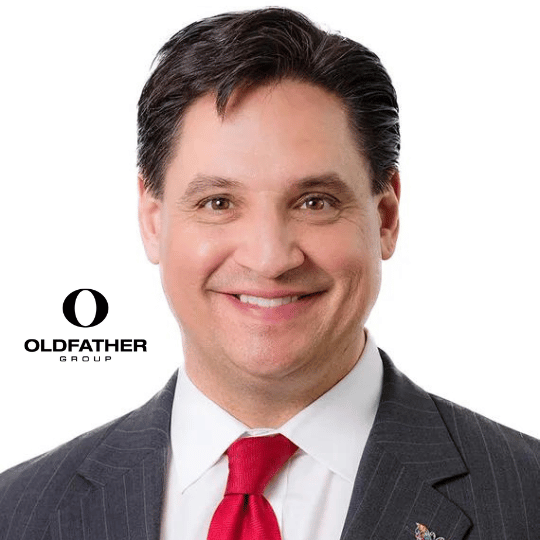 Ask about the agent's marketing strategies for listing properties. They should have a solid plan for promoting your property through various channels that will reach home buyers in Rehoboth Beach, including online listings, professional photography, virtual tours, open houses, and traditional marketing methods. A strong online presence is particularly important in today's digital age. Along with marketing expertise, understanding pricing, condition, commission, and timing strategies can make a huge difference in the outcome of your sale. A great listing agent knows when it's time to offer a price improvement or when investing in a new bathroom will return that investment 3x or 5x. They'll know what type of commission strategy will provide the most return, in the desired timeframe.
5. Integrity and Professionalism:
Look for an agent with a reputation for honesty, integrity, and professionalism. They should be transparent in their dealings, providing accurate information and guidance. You can check online reviews and ask for referrals to gauge an agent's reputation. Be sure to review their feedback on multiple websites - and talk to your friends, family, and extended network - do they have any experience with that agent? Who do they recommend?
6. Proactive and Detail-Oriented:
A successful listing agent is proactive and pays attention to detail. They should be proactive in reaching out to potential buyers, following up on leads, and identifying opportunities. Attention to detail is crucial in paperwork, contracts, and ensuring all necessary documents are in order.
Why Choose The Oldfather Group to Sell Your Rehoboth Beach Home?
I have used Dustin to sell a home I had in Rehoboth. He did a great job! The communication was great during the entire process while on the market, and the steps along the way when it went under contract. Being hours away, communication was important to keep me involved in the process. If I had questions, my calls and emails were always answered promptly. The sale went through without any problems. I have also referred buyer friends, and they had nothing but good things to say about their experience. I would highly recommend Dustin and his group!
-Ken A.
⭐⭐⭐⭐⭐
Read This Review and More on Google
We're proud of our 4.9 Rating across 689+ reviews on Google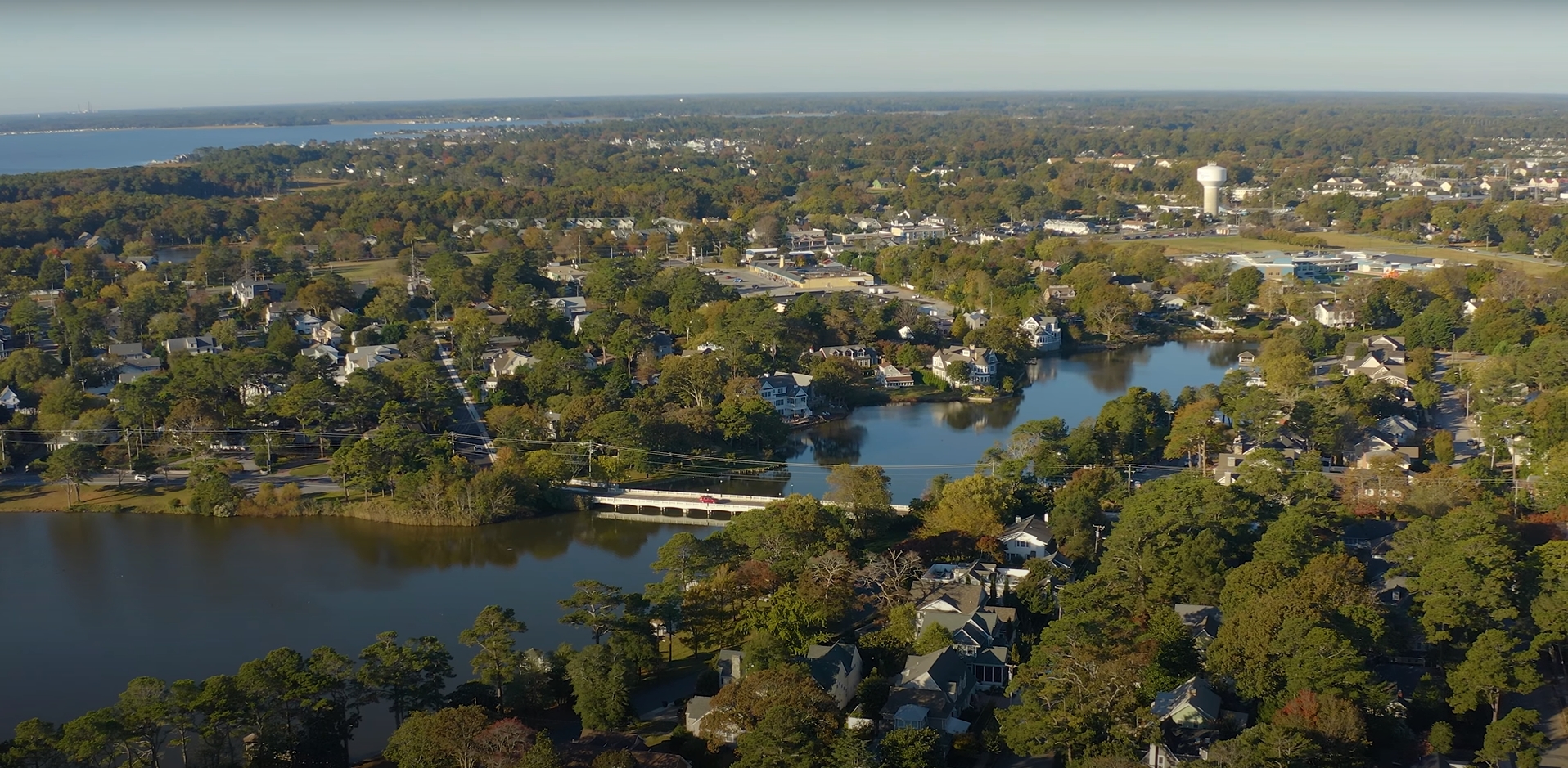 What Is The Process For Selling A Home Near Rehoboth Beach, Delaware?
There are multiple steps you should undertake when you want to sell your home in Rehoboth Beach. Some of these steps may have multiple action items, some may not be necessary - also some sales may require a bit more work due to pricing, location, sale type, etc. Finding the right listing agent in Rehoboth Beach is one of the first steps you should take.
Here is a rough idea of the steps you'll need to complete to sell your home. A good listing agent in Rehoboth Beach can help you navigate the steps to selling your home - from valuation, cost strategy, closing, and every step in between.
Hire a real estate agent: Engage a reputable real estate agent who specializes in the Rehoboth Beach area. They will provide guidance, market expertise, and help you navigate the selling process

Set a competitive price: Work with your real estate agent to determine an appropriate listing price for your home. They will conduct a comparative market analysis to assess the value of similar properties in the area and consider factors such as location, size, condition, and recent sales.

Prepare your home for sale: Make necessary repairs, clean, and stage your home to make it attractive to potential buyers. Consider enhancing curb appeal by maintaining the exterior, landscaping, and making any necessary improvements.
Market your home: Your real estate agent will create a marketing plan to promote your property. This typically includes professional photography, listing the home on multiple listing services (MLS), online platforms, and social media, as well as conducting open houses and scheduling private showings.

Negotiate offers: When buyers express interest, your agent will present the offers to you. They will help you evaluate each offer's terms, conditions, and price and negotiate with potential buyers to reach a mutually acceptable agreement.

Complete inspections and appraisals: Once you have an accepted offer, the buyer will typically conduct inspections and appraisals. Cooperate with the buyer's representatives to schedule and facilitate these processes.

Address contingencies and repairs: Based on the inspection results, the buyer may request repairs or negotiate contingencies. Work with your agent to assess the requests and negotiate a resolution that satisfies both parties.

Prepare for closing: Coordinate with your real estate agent, title company, and any necessary professionals to prepare for the closing process. Provide all required documents and information to ensure a smooth transaction.

Closing: During the closing, you'll sign the necessary paperwork to transfer ownership to the buyer. The title company will facilitate the process and handle the distribution of funds.

Move out: Once the closing is complete, prepare to vacate the property. Coordinate with the buyer and make arrangements to transfer possession of the home.

Remember, the selling process can vary depending on local regulations and market conditions. Consulting with a qualified real estate agent in Rehoboth Beach, DE, will provide you with the most accurate and up-to-date information specific to your situation.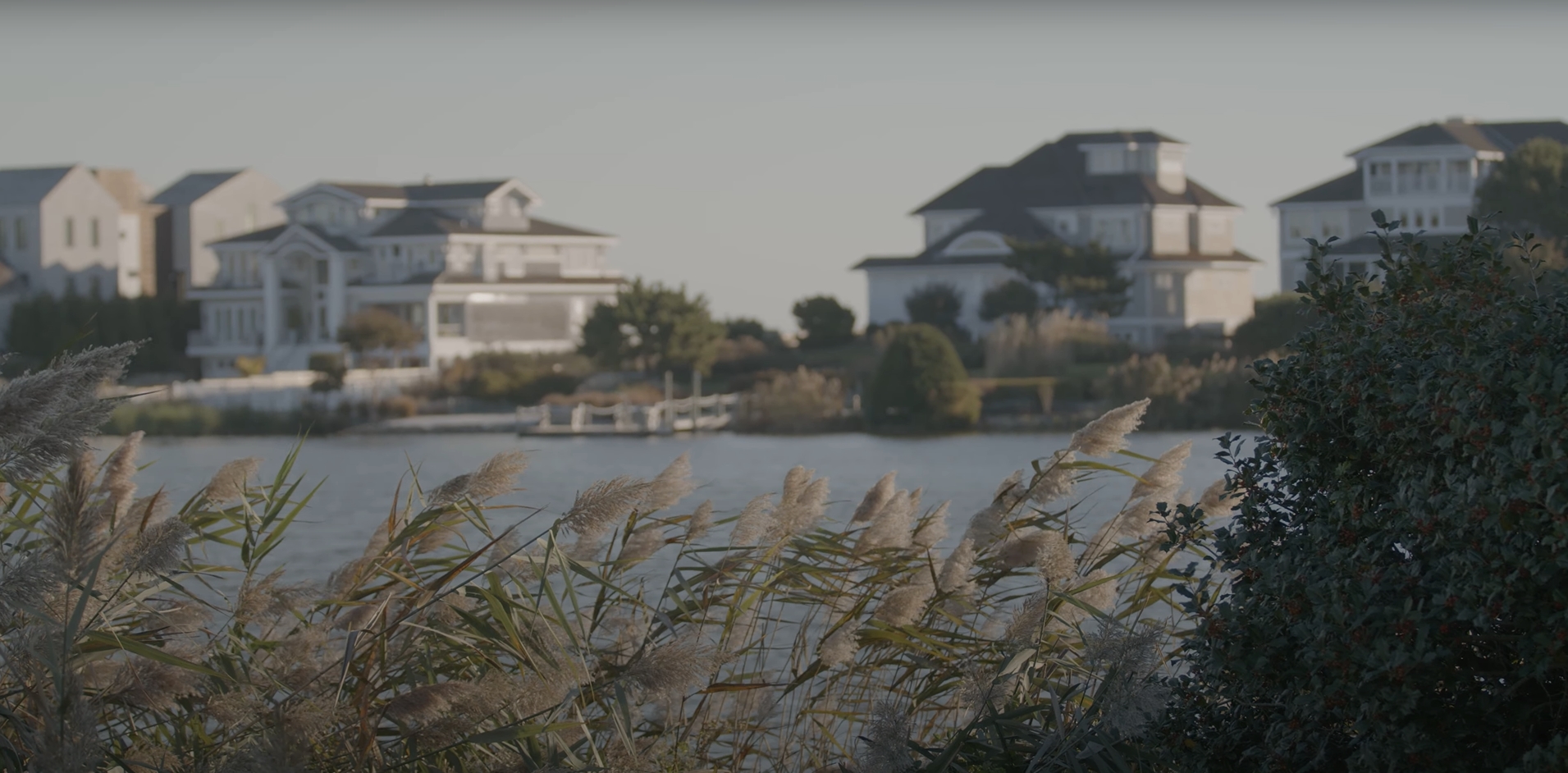 Tips for selling a Rehoboth Beach, Delaware Home
Talk with your agent before you make changes to the home - they may advise you on what can help close the sale, what's not worth changing, and what might be better offered as an allowance on the sale versus something you choose to put in the future owner's home.
Be flexible:
Homes that are easy for listing and buyer's agents to access are more likely to entertain more offers. Keep your home picked up and clean so last-minute showings can be accommodated.

First impressions matter:
Make sure that your front yard is cleaned up and your landscaping is tidy. A coat of paint on a peeling front door and removing debris from flower beds show the potential buyer that you care. Ensure rooms are free from clutter and surfaces are clean.

Make necessary repairs:
Address any noticeable repairs, such as leaky faucets, broken windows, or cracked tiles. Buyers in Rehoboth Beach want to see a home that is move-in ready, so taking care of these minor repairs can make a significant difference.

Stage your home:
Consider hiring a professional home stager or use simple staging techniques to showcase your home's best features. Arrange furniture in a way that highlights the flow and functionality of each room. Use neutral colors and tasteful decorations to create a welcoming ambiance.

Depersonalize the space:
Remove personal items, such as family photos, excessive artwork, or unique décor that may distract potential buyers. This allows them to envision themselves living in the space more easily.

Highlight outdoor living areas:
Rehoboth Beach is known for its beautiful coastline and outdoor lifestyle. Make the most of your outdoor spaces by staging them with inviting furniture, outdoor rugs, and potted plants. Showcase any patios, decks, or balconies to emphasize the potential for enjoying the coastal environment.

Enhance natural light:
Open curtains and blinds to maximize natural light throughout the house. Consider adding mirrors strategically to reflect light and make rooms appear larger and brighter.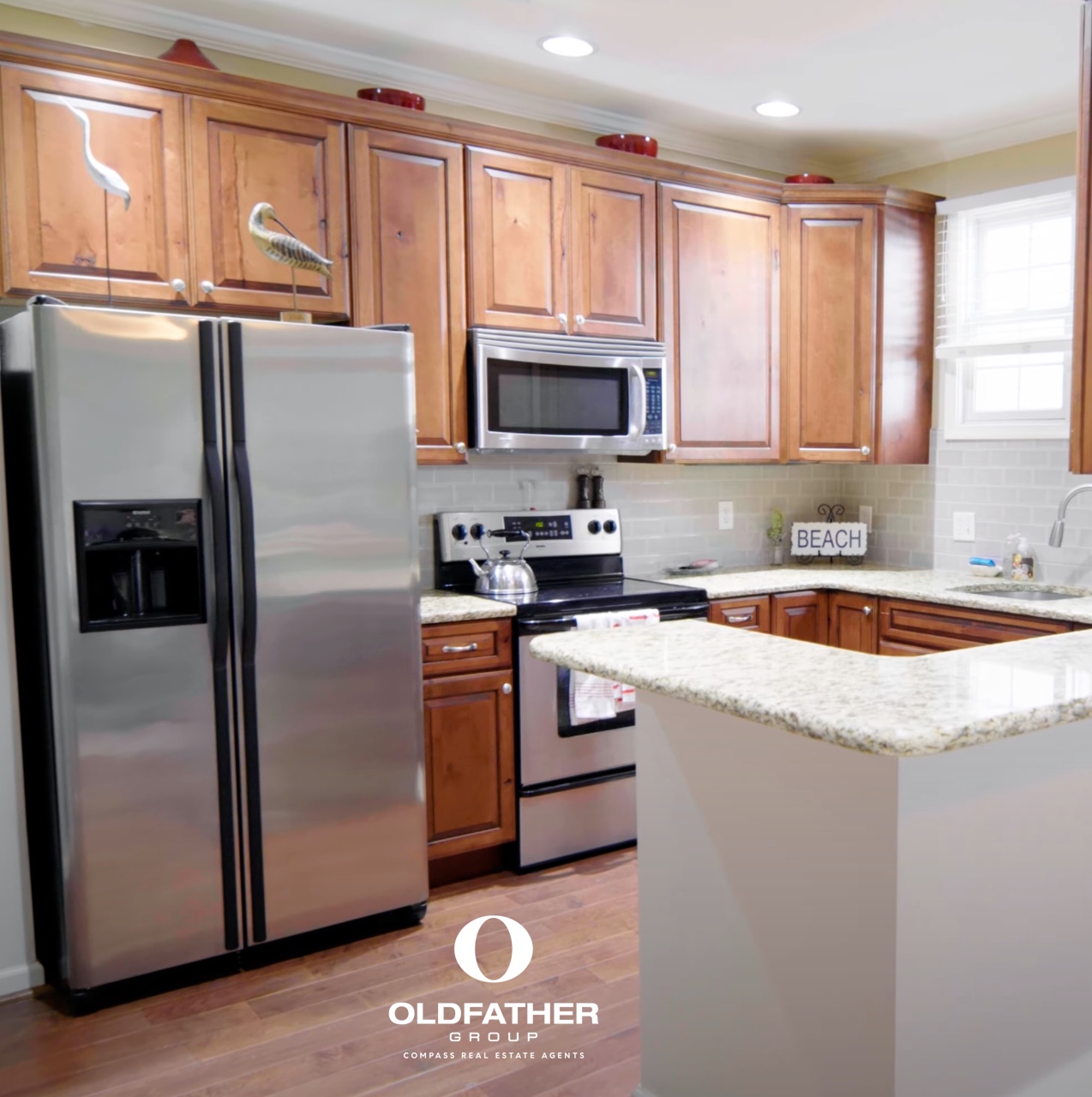 Professional photography:
Hire a professional photographer to capture high-quality images of your home. Online listings with professional photos tend to attract more attention and generate higher interest from potential buyers.
Update the kitchen and bathrooms:
These are often considered essential areas in a home. Consider making small updates, such as replacing outdated fixtures, adding a fresh coat of paint, or upgrading cabinet hardware. These improvements can have a significant impact on the overall impression of your home.

Highlight Rehoboth Beach amenities:
Emphasize the proximity and accessibility to the beach, nearby parks, shopping centers, and other attractions that make Rehoboth Beach an appealing location to live in.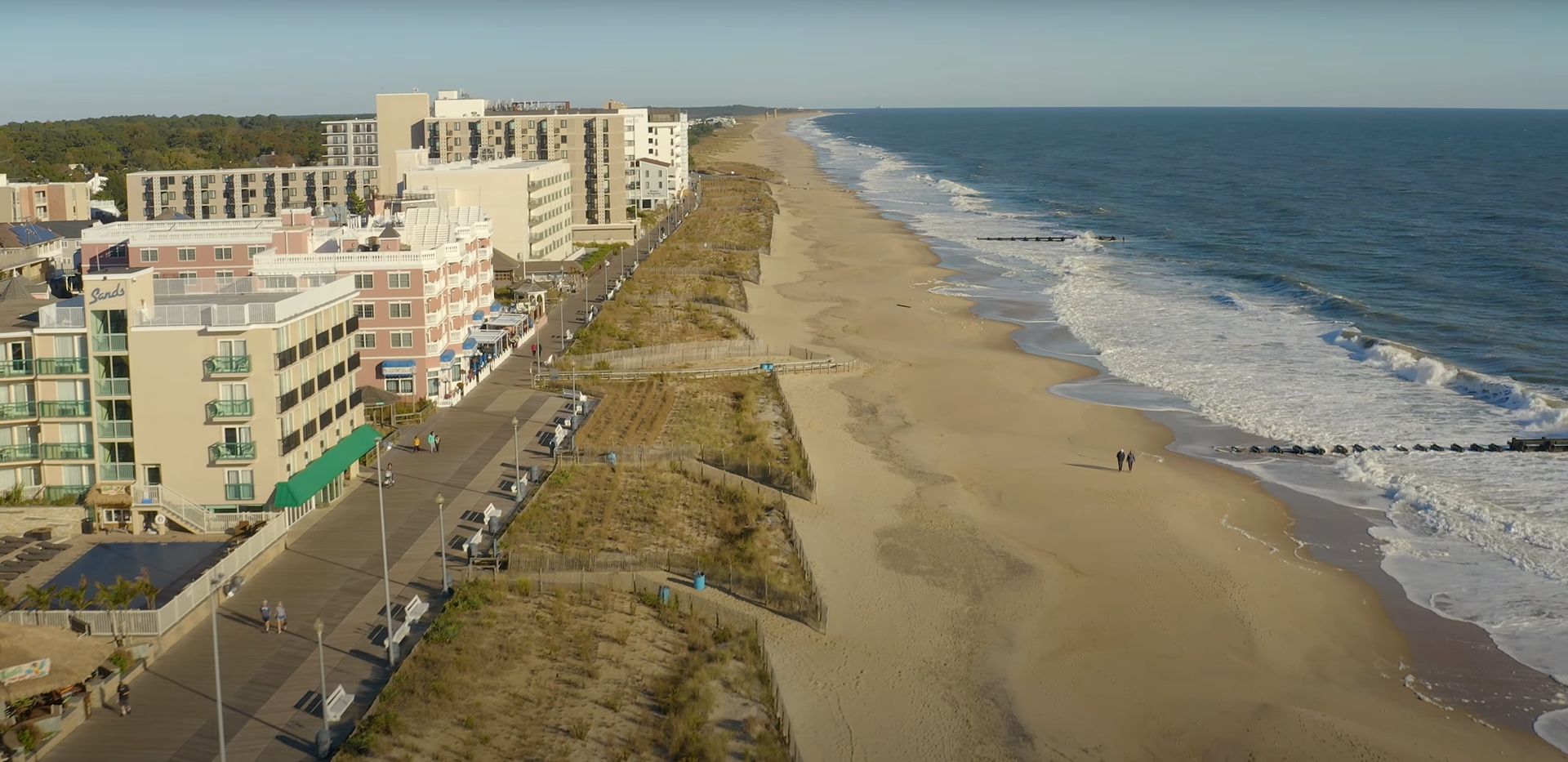 Hire A Listing Agent That Knows The Rehoboth Beach, Delaware Market
Rehoboth Beach is a popular coastal town known for its beautiful beaches and vibrant atmosphere. There are many differences between selling property in unique, seasonal coastal beach towns and selling property within urban or rural areas that do not feature seasonal population fluctuations.
Your listing agent must understand that Rehoboth Beach is a well-established beach resort community that attracts vacationers and tourists. This creates a robust market for selling properties and provides buyers with the opportunity to own a home in a desirable vacation destination.
The town experiences a distinct seasonal market due to its popularity as a summer destination. Selling prices may be higher during peak seasons, but buyers should also expect increased competition. There is a wide variety of property types available in the area, but the economy can greatly impact sales in Rehoboth Beach due to the prevalence of second homes.
Because of the tourism economy here, the area offers numerous opportunities for vacation rentals. Many buyers purchase properties with the intention of renting them out during the summer season to generate rental income. If your property has this potential, your listing agent should address this within your listing and ensure they're targeting that audience of buyers.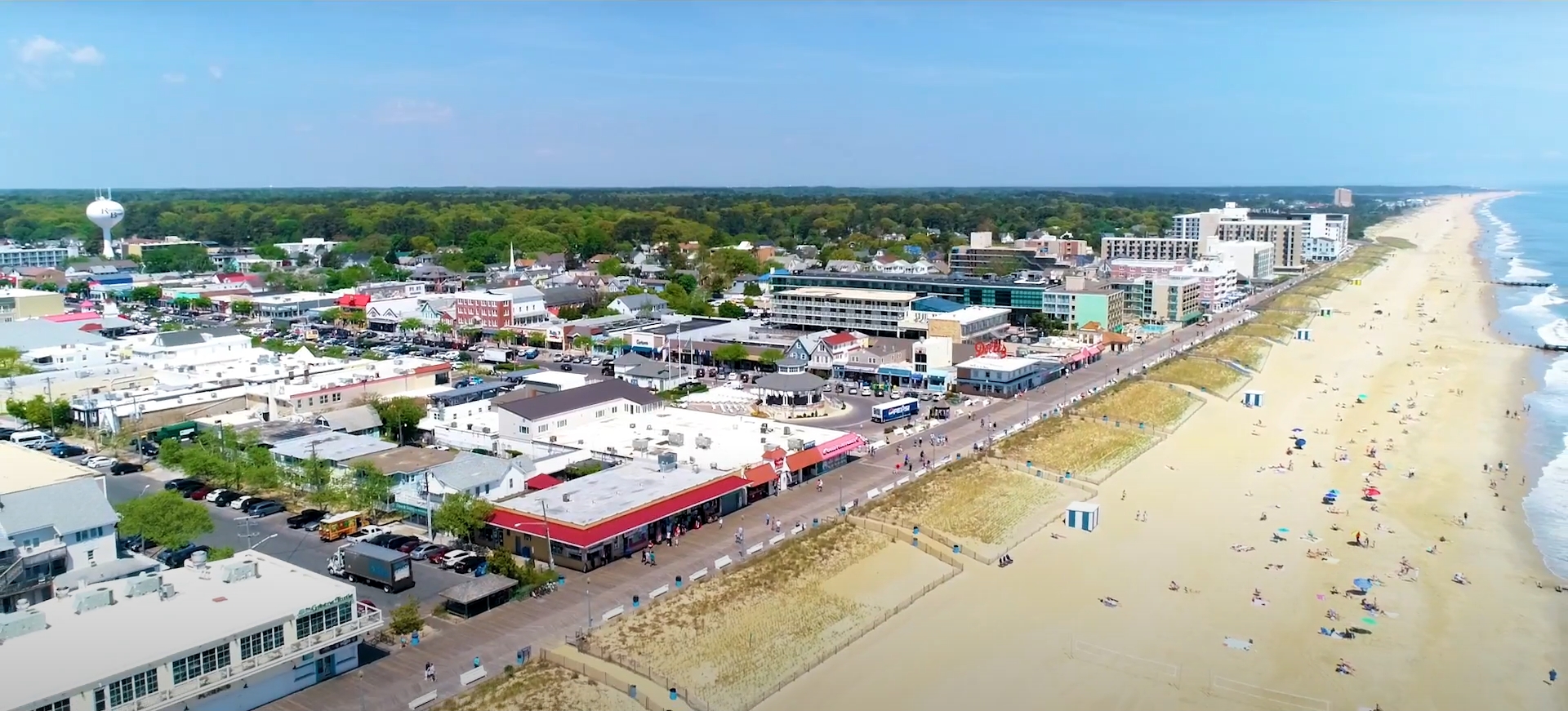 Current Listings In & Near Rehoboth Beach, DE
Homes for Sale In Rehoboth Beach, DE
197 Properties
Address
Beds
Baths
Sq.Ft.
Price(%Chng)
$/Sq.Ft.
On Site
151 Glade Cir W
Rehoboth Beach, DE 19971
3
3
2,913
$870,000
$298.66
3 days
3400 Sanibel Circle #3414
Rehoboth Beach, DE 19971
2
2
1,000
$395,000
$395.00
4 days
227 Munson St
Rehoboth Beach, DE 19971
4
5
2,490
$3,195,000
$1,283.13
5 days
8 Olive Ave #207
Rehoboth Beach, DE 19971
--
1
--
$675,000
--
5 days
128 W Side Dr
Rehoboth Beach, DE 19971
4
4
2,219
$1,100,000
$495.72
5 days
37039 Turnstone Circle #47
Rehoboth Beach, DE 19971
4
4
2,200
$649,900
$295.41
5 days
304 Briarwood Shores
Rehoboth Beach, DE 19971
3
3
2,609
$790,000
$302.80
6 days
20829 Elias Boudinot Dr
Rehoboth Beach, DE 19971
5
6
4,292
$1,127,535
$262.71
7 days
20838 Elias Boudinot Dr
Rehoboth Beach, DE 19971
5
6
4,292
$960,625
$223.82
7 days
20830 Elias Boudinot Dr
Rehoboth Beach, DE 19971
5
4
3,460
$920,095
$265.92
7 days
20814 Elias Boudinot Dr
Rehoboth Beach, DE 19971
3
2
2,241
$790,105
$352.57
7 days
35747 Benjamin Rush Dr
Rehoboth Beach, DE 19971
4
3
3,347
$933,575
$278.93
7 days
35741 Benjamin Rush Dr
Rehoboth Beach, DE 19971
4
3
3,033
$868,120
$286.22
7 days
8 Wills Way
Rehoboth Beach, DE 19971
4
4
2,300
$895,000
$389.13
12 days
21686 Providence Dr
Rehoboth Beach, DE 19971
4
3
3,232
$819,990
$253.71
11 days
21690 Providence Dr
Rehoboth Beach, DE 19971
3
2
2,039
$699,990
$343.30
11 days
130 Chesapeake Dr
Rehoboth Beach, DE 19971
3
2
--
$489,900
--
13 days
8 Canal St
Rehoboth Beach, DE 19971
5
6
2,932
$2,239,900
$763.95
12 days
21777 B St
Rehoboth Beach, DE 19971
2
1
960
$125,000
$130.21
13 days
18221 Fairway Dr
Rehoboth Beach, DE 19971
4
3
2,909
$899,000
$309.04
19 days
35507 Bonaire Dr
Rehoboth Beach, DE 19971
5
4
3,500
$925,000
$264.29
20 days
18932 Shore Pointe Ct #3001A
Rehoboth Beach, DE 19971
2
2
1,461
$375,000
$256.67
20 days
3500 Sanibel Circle #3512
Rehoboth Beach, DE 19971
3
2
1,400
$509,900
$364.21
20 days
36320 Warwick Dr #43
Rehoboth Beach, DE 19971
4
4
2,992
$949,000
$317.18
26 days
19 Black Duck Reach
Rehoboth Beach, DE 19971
4
4
2,900
$915,000
$315.52
21 days
101 Park Ave
Rehoboth Beach, DE 19971
2
1
2,000
$1,500,000
$750.00
41 days
527 N Boardwalk #520
Rehoboth Beach, DE 19971
2
2
--
$1,299,000
--
25 days
20799 Rodney Dr
Rehoboth Beach, DE 19971
4
4
3,485
$1,150,000
$329.99
31 days
34375 Bronze St #38A
Rehoboth Beach, DE 19971
4
4
2,610
$520,000
$199.23
27 days
8 Olive Ave #102
Rehoboth Beach, DE 19971
--
1
600
$699,900
$1,166.50
40 days
35610 High Alpine Ln #20866
Rehoboth Beach, DE 19971
2
2
--
$94,500
--
28 days
19904 Sea Air Ave #3360
Rehoboth Beach, DE 19971
3
2
1,600
$139,000
$86.88
28 days
214 Norfolk St
Rehoboth Beach, DE 19971
5
6
2,900
$3,295,000
$1,136.21
29 days
22022 Loblolly Circle #51
Rehoboth Beach, DE 19971
3
2
1,567
$702,373
$448.23
29 days
21258 K St #38868
Rehoboth Beach, DE 19971
3
2
1,344
$155,000

-4.6%

$115.33
30 days
35979 Condo Dr #203B
Rehoboth Beach, DE 19971
2
2
980
$334,000

1.5%

$340.82
48 days
5 Marshall Rd
Rehoboth Beach, DE 19971
6
6
5,000
$3,100,000
$620.00
36 days
31877 Carmine
Rehoboth Beach, DE 19971
3
2
1,890
$742,000

-5.5%

$392.59
34 days
33540 Auburn Dr
Rehoboth Beach, DE 19971
6
4
4,198
$879,900

-6.4%

$209.60
39 days
35626 Buttermilk Dr #166
Rehoboth Beach, DE 19971
3
2
1,372
$180,000
$131.20
34 days
18700 Mainmast Dr
Rehoboth Beach, DE 19971
4
4
2,480
$995,000

-17.1%

$401.21
34 days
29 Windsor Rd
Rehoboth Beach, DE 19971
5
4
2,600
$750,000
$288.46
41 days
21225 M St #30099
Rehoboth Beach, DE 19971
3
2
1,200
$149,000

-0.7%

$124.17
43 days
130 E Side Dr
Rehoboth Beach, DE 19971
5
4
3,468
$1,500,000

-6%

$432.53
41 days
36790 Oasis Ct #8
Rehoboth Beach, DE 19971
5
5
3,155
$1,339,000
$424.41
41 days
37685 Ulster Dr #T6
Rehoboth Beach, DE 19971
2
2
1,568
$515,000
$328.44
39 days
93 Glade Cir W
Rehoboth Beach, DE 19971
4
4
3,200
$844,900

-1.7%

$264.03
39 days
15 Powder Horn Ln
Rehoboth Beach, DE 19971
3
2
1,344
$119,900

-4.1%

$89.21
39 days
53 Maryland Ave
Rehoboth Beach, DE 19971
3
1
1,154
$1,650,000
$1,429.81
39 days
21228 G St #36686
Rehoboth Beach, DE 19971
2
2
1,352
$95,999

-3%

$71.01
43 days
The information being provided by Bright MLS is for the consumer's personal, non-commercial use and may not be used for any purpose other than to identify prospective properties consumer may be interested in purchasing. Any information relating to real estate for sale referenced on this web site comes from the Internet Data Exchange (IDX) program of the Bright MLS. The Oldfather Group | Compass Real Estate Agents is not a Multiple Listing Service (MLS), nor does it offer MLS access. This website is a service of The Oldfather Group | Compass Real Estate Agents, a broker participant of Bright MLS. This web site may reference real estate listing(s) held by a brokerage firm other than the broker and/or agent who owns this web site.

The accuracy of all information, regardless of source, including but not limited to open house information, square footages and lot sizes, is deemed reliable but not guaranteed and should be personally verified through personal inspection by and/or with the appropriate professionals. The data contained herein is copyrighted by Bright MLS and is protected by all applicable copyright laws. Any unauthorized dissemination of this information is in violation of copyright laws and is strictly prohibited.

Copyright 2023 Bright MLS. All rights reserved.