Sunfest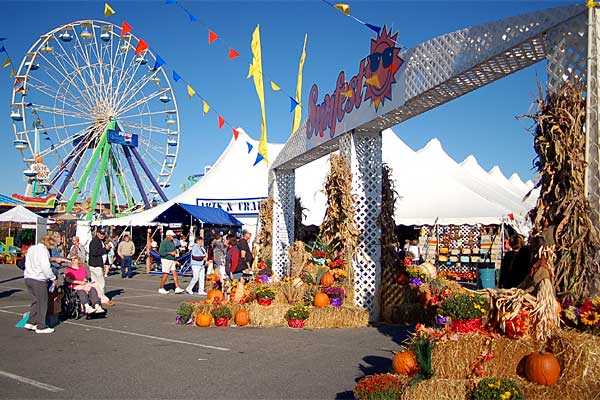 Held every year in late September, Sunfest is one of Ocean City's main festivals and features a bevy of entertainment options, as well as food choices, hayrides, kids activities and more.
It is held after the traditional summer season has drawn to a close and runs for four days, from Thursday through Sunday.
The event has endured for more than four decades and is most well known for the musical headliners that have graced its stage.
It has become the resort's most popular festival in recent years and is rated as the top "Classic & Contemporary Craft Show" in the country by "Sunshine Artist" magazine.