The Beaches
If the low taxes are the number one reason for people relocating to Delaware, then the beaches are
definitely reason 1A. In every poll conducted by tourism and real estate representatives, these two
items always finish first and second, and by a lot!

Southern Delaware features 26 miles of Atlantic coastline and this doesn't even take into account the
miles of shoreline along the Delaware Bay, as well as on the inland bays of Rehoboth Bay and Indian
River Bay.
In short, if you want a home with a waterfront lot, or at least a water view, you have a ton of options in
southern Delaware.

Often referred to as the "Florida of the North" due to its many beaches and the influx of retirees in
recent years, the southern reaches of the nation's First State really has it all.

Most people outside of Delaware know about the "Nation's Summer Capital" of Rehoboth Beach. But
while Rehoboth is the state's most popular coastal resort, it's by far the only beach town in this mid-
Atlantic paradise.

Let's take a tour of the Delaware beaches, beginning at the southern shores of the Delaware Bay and
making our way south to the Maryland line.

We're going to hit on the five major beach towns, but don't forget both Cape Henlopen State Park,
Delaware Seashore State Park and Fenwick Island State Park, all of which offer plenty of oceanfront
options for fun and recreation.
Lewes
The "First Town in the First State" dates back to 1631 when a pioneering group of Dutchmen landed in
the area and established a whaling colony along the Lewes-Rehoboth Canal. Though it lasted only a
year, this was the first European settlement in Delaware and the origins of what later became the First
State.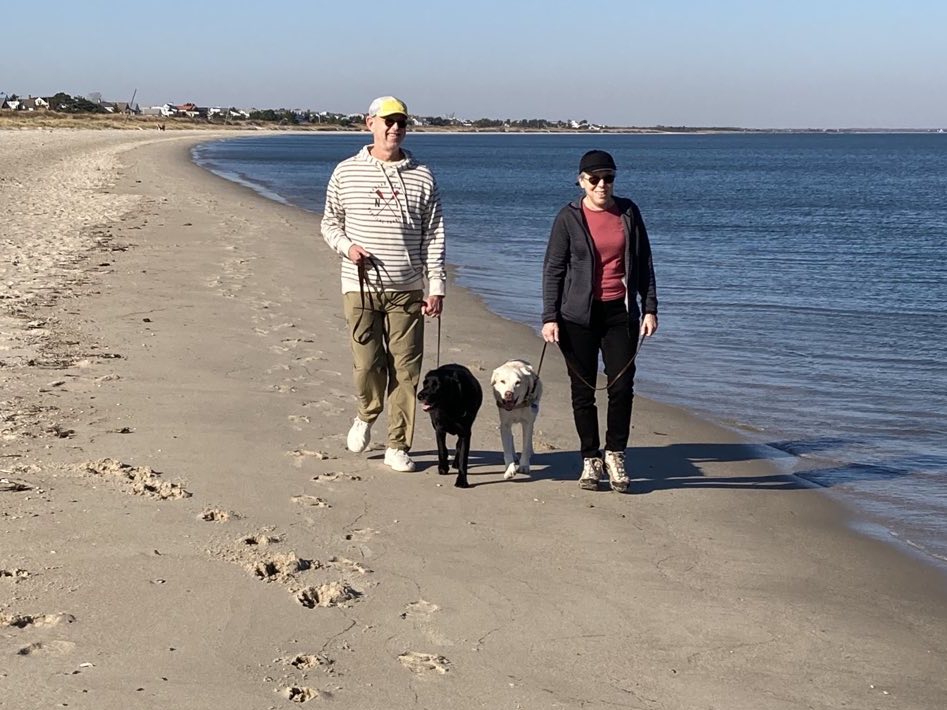 Lewes is located in the area where the Atlantic Ocean meets the Delaware Bay and plays a major role
in north-south traffic in the mid-Atlantic via the Cape May-Lewes Ferry, which runs years round and
connects Lewes with southern New Jersey.

Of all of the beach towns in southern Delaware, Lewes is definitely the one that offers the most local
history. If this is one of your interests, be sure to check out such local attractions as the Zwaanendael
Museum at the intersection of Kings Highway and Savannah Road, as well as the "Cradling of a State"
monument on Pilottown Road and the historic downtown area that's anchored by Second Street.

Building on the effect of local history in this small Delaware beach town, the Lewes Historical Society,
located at the end of Second Street on Shipcarpenter Street, hosts a number of great events throughout
the year, including the Lewes Farmers Market, the Mid-Atlantic Sea Glass and Coastal Arts Festival and
several others.

The aforementioned Cape Henlopen State Park is also located in Lewes and is a sprawling former
military base. Fort Miles, located within the park, protected the mouth of the Delaware Bay from the
German Navy during World War II and is another great spot to take in some local history.

Climb the adjacent fire control tower, take a tour of the refurbished bunker and see how the troops used
to live during the 1940s during a memorable trip to historic Fort Miles.

The most popular beach located within the park is easily Herring Point, which is a great spot to do a
little light surfing and take memorable photographs of your trip to Cape Henlopen State Park.
Upon leaving the park and passing the ferry terminal, you'll come upon Lewes Beach. This is a popular
spot during the summer months and is located on the shores of the Delaware Bay. Watch the ferries
come and go and be sure to grab a cold treat at the nearby Dairy Queen during your day at Lewes
Beach.

Fisherman's Wharf, the many local shopping options on Second Street, historic St. Peter's Episcopal
Church, several great local eateries and 1812 Memorial Park are other can't miss spots in historic
Lewes, the oldest and most historic of Delaware's coastal resort towns.
Rehoboth Beach
Lewes is the most historic of Delaware's beach towns, but Rehoboth Beach is easily the most popular
and the one that sees the largest influx of visitors every year during the summer months. The Rehoboth
Beach area also has the highest year-round population of Delaware's coastal resorts.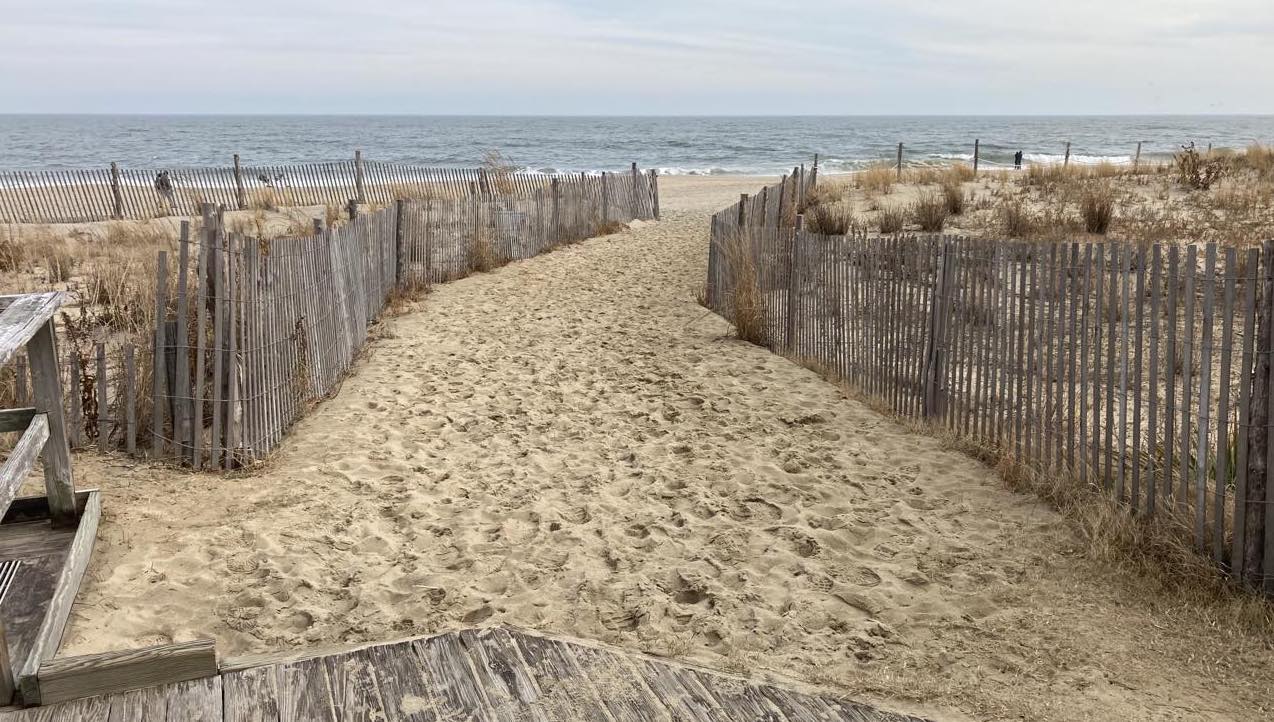 Founded as a Methodist retreat in 1873, the original name of Delaware's favorite coastal resort was
originally "The Rehoboth Beach Camp Meeting Association of the Methodist Episcopal Church." But
it wasn't long before the sinners outnumbered the saints, as local historians like to say, and Rehoboth
Beach started transitioning into the beach resort it is today.

Rehoboth became known many years ago as the "Nation's Summer Capital" due to the large number of
Washington, D.C., area politicians who used to vacation in the resort. Still today, one of the largest
areas for tourism to the Delaware beaches is from Washington. President Joe Biden himself owns a
home in Rehoboth Beach.

Any visit to Delaware's most popular coastal resort should really begin downtown at the many shops
along Rehoboth Avenue and on Rehoboth's famous one-mile long boardwalk. Some of our favorite
locations include Browseabout Bookstore, Grotto Pizza, the Funland Amusement Park, the Boardwalk
Plaza Hotel, Dolle's Salt Water Taffy, Candy Kitchen and the Dogfish Head Brewpub.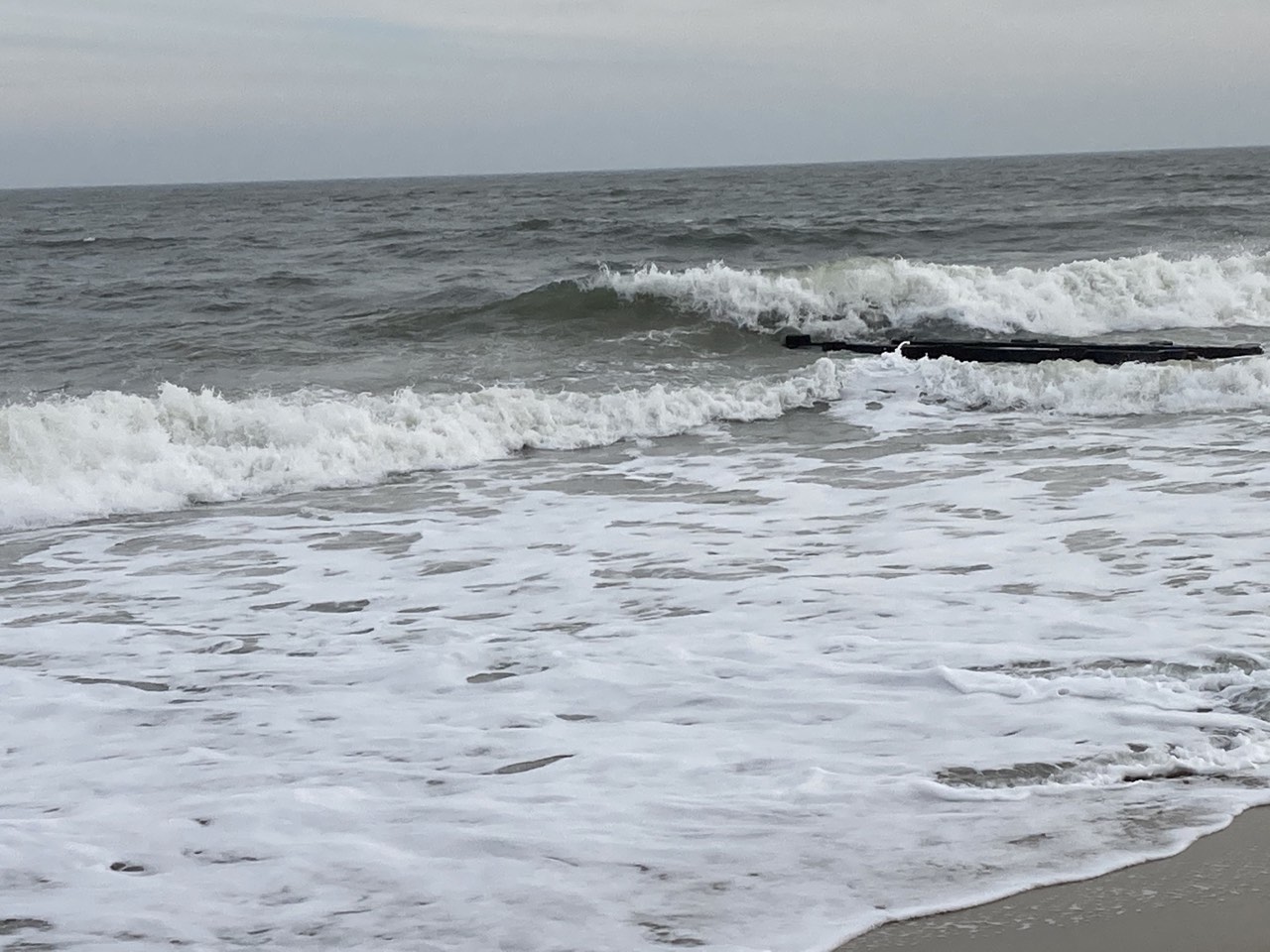 There are many more places than the ones we just mentioned, but those are some of our personal
favorites and are a few places to look out for while visiting downtown Rehoboth Beach.

You'll also find some great locally owned and operated restaurants in downtown Rehoboth Beach,
particular on Baltimore and Wilmington Avenues, which are the two streets directly to the north and
south of Rehoboth Avenue. We're not going to single any out because there are so many great ones, but
take a walk down either of these streets and you're going to find some great options for you and the
family.

Once you leave downtown Rehoboth Beach, there's a huge amount of things to see and do on busy
Route 1. If you like shopping, there are three Tanger Outlet Malls on Route 1, one on the southbound
lane and two more on the northbound lane, as well as a whole lot of local shopping and dining options.

There are water parks, go-cart tracks, a movie theater and much more on Route 1. Pretty much anything
your heart desires can be found on this major north/south thoroughfare that meanders through all of the
Delaware beach towns.
There is so much to see and do in the "Nation's Summer Capital," anytime of the year. We've hit on
some of the highlights, but it's pretty safe to say you'll never be bored in this most popular of
Delaware's resort communities.
Dewey Beach
If Lewes is the historic town and Rehoboth is the family town, then Dewey Beach would have to be the
party town. While there is more than just bars and nightclubs to this middle of Delaware's five beach
towns, it is the nightlife that most people know it for.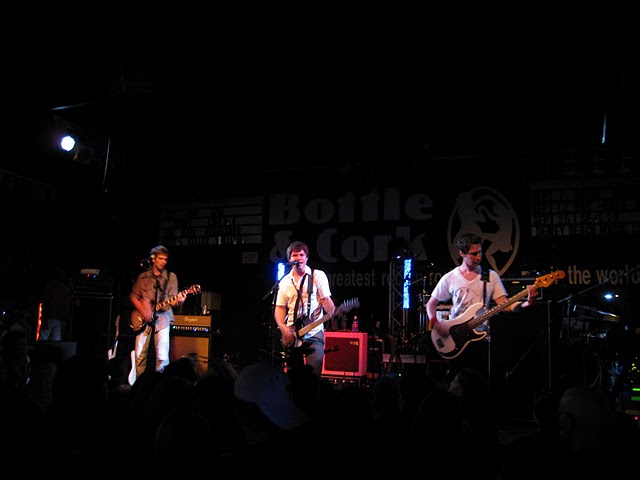 Popular spots in Dewey Beach, particularly for after the sun goes down, include the Bottle and Cork, the Rusty Rudder, Nalu Surf Bar, the Starboard and NorthBeach. Whether it's oceanside or bayside, you
really can't go wrong with any of the great bars, clubs and restaurants in Dewey Beach.

The Bottle and Cork has big name acts and concerts throughout the summer, as does the Starboard and others. And speaking of the Starboard, if you want to see a wacky local festival that's as unique as they
come, schedule a visit to Dewey Beach when the local "Running of the Bull" is on the calendar. It's
weird, it's wacky and it's 100 percent Dewey Beach.

Other activities in Dewey Beach include what you might expect in a beach town. Parasailing, paddle
boarding, swimming, crabbing, fishing, bicycling, jet skiing and other water sports are all popular in
and near Dewey Beach.

And before you go, be sure to stop by Woody's to grab what consistently ranks as one of the top crab
cakes in all of the mid-Atlantic. They're simply to die for!
Bethany Beach
Head south from Dewey Beach and across the Indian River Inlet Bridge and you'll enter into Delaware's next coastal resort of Bethany Beach.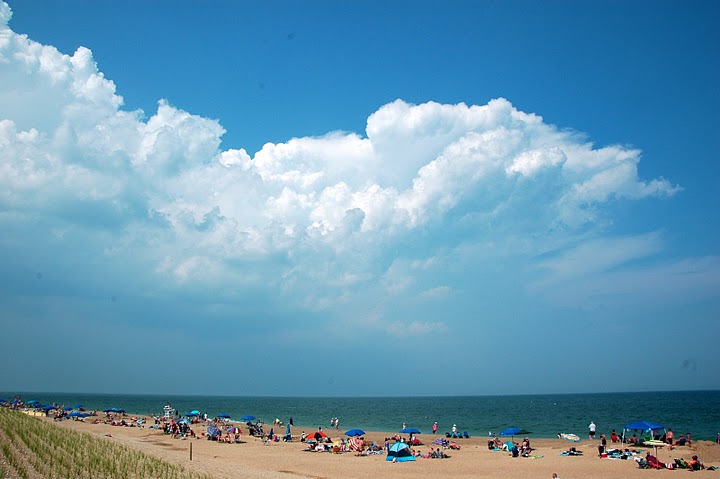 You'll notice a definite difference when you get across the bridge, as Bethany Beach and nearby Fenwick Island aren't nearly as built up as their northern neighbors, as well as Ocean City, Maryland to the south.

This is because the Indian River Inlet cut off access to this area for many years and the trains of the day
couldn't reach Bethany Beach. Still today, Bethany is known as Delaware's "Quiet Resort," a moniker it embraces and markets regularly.

Like most of Delaware's beach towns, Bethany is made up of the areas downtown and the businesses
and shops that ring both sides of Route 1.

Downtown Bethany Beach revolves around the short but fun boardwalk, as well as the bandstand
where concerts are held during the warm weather months and, of course, the beach. Play a round at Captain Jack's Pirate Golf, meet local authors at Bethany Beach Books, rent a bike at the Bethany Bike Shop or play a round at the Salt Pond Golf Club. There's plenty to do for all members of the family in scenic Bethany Beach.
The resort also has several community events throughout the year, including the Bethany Beach Boardwalk Arts Festival and the annual Independence Day celebration. But the most unique of all happens on Labor Day every year when locals get together and conduct a funeral procession down the boardwalk to lay the current summer to rest.

The Bethany Beach Jazz Funeral is definitely one of those events that you need to attend at least once in your life. It's another one of those wild and wacky festivals that is all about southern Delaware.
Fenwick Island
The final beach town in Delaware before hitting the Maryland state line is the small resort of Fenwick Island, a quiet place that is dwarfed by its neighbors of Rehoboth Beach to the north and Ocean City to the south.

A big part of Delaware's southernmost beach resort is actually Fenwick Island State Park, a large portion of unspoiled beach that is extremely popular in the summertime. When you actually get into the town on Route 1, there are also plenty of entrances onto the sandy shores where you can easily spend the day laying on the beach and playing in the surf.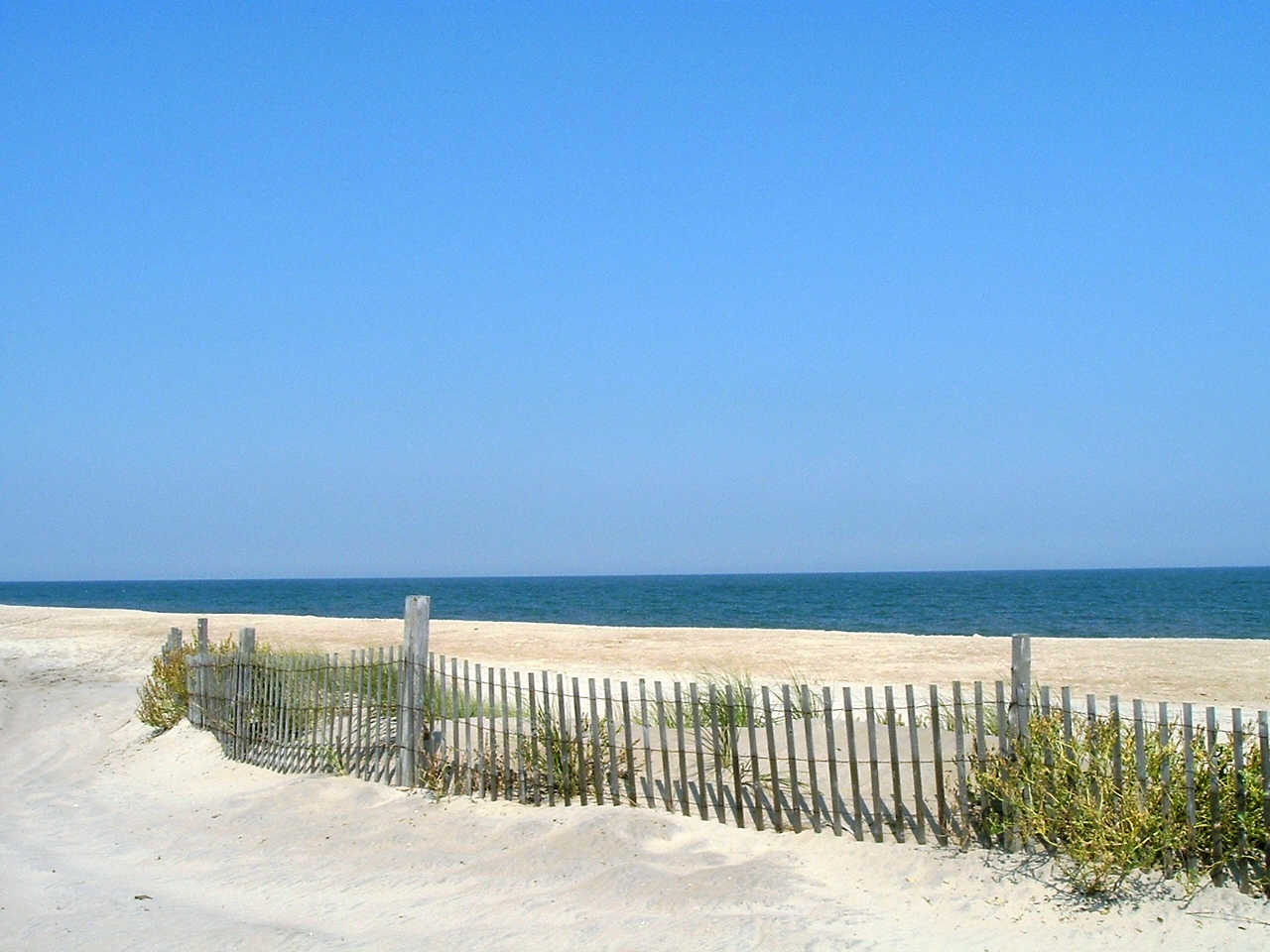 Upon leaving the beach, there are several highlights and hot spots located on the Delaware side of the Transpeninsular Line. Some of our favorites include the remarkable DiscoverSea Shipwreck Museum, the Thunder Lagoon Waterpark, the Fenwick Island Lighthouse, Seaside Country Store and Shark's Cove Marina.

Popular culinary options include Fisher's Popcorn, Just Hooked Seafood Restaurant, Twining's Lobster Shanty and Catch 54.
The Location
Living in Delaware means enjoying all of the things that make this area of the country so great. The low taxes, the award-winning beaches, the one-of-a-kind dining and entertainment options and so many more.

But one of the things that people often overlook about living in Delaware is how easy it is to get around the region from your home base in the nation's First State.

Several of the mid-Atlantic's largest metropolitan areas are within a short drive of Delaware, making it extremely easy to take a day trip or two and still be home to rest your head on your own pillow at the end of the day.

Delaware is, of course, a long and relatively narrow state. So we need to pick a starting point before moving forward with this section.

We're going to pick Rehoboth Beach simply because it's where our home offices are located. But you can easily adjust the numbers below for wherever you happen to be located in Delaware.

Metropolitan destinations (mileage estimates via MapQuest) within an easy drive of Rehoboth Beach,
in alphabetical order, include:
Annapolis (92.4 miles). Maryland's capital city is just across the Chesapeake Bay Bridge from the Delmarva Peninsula and is a great day trip for people living in Delaware. There are many spots in Annapolis that are well worth the trip across the bridge. Some of our favorites include:
Ego Alley. Any trip to Annapolis should include a visit to the city's historic waterfront district, so named because of all of the high-priced watercraft that are on full display. Also featuring some popular restaurants and bars, this is a great place to take an evening stroll and take in the sites.
Maryland State House. Located in downtown Annapolis, this is one of the oldest state houses in the country and is a great spot for taking in some local history and snapping a few lasting photographs. It's the only functioning building from colonial times in the United States, which is also well known for hosting the ratification of the Treaty of Paris, which ended the Revolutionary War.
United States Naval Academy. Founded in 1845, a visit to the campus of the United States Naval Academy is a great way to spend the day during any visit to Annapolis. Stop at the on-site Naval Academy Museum, watch the midshipmen marching in formation and visit the crypt of the infamous John Paul Jones. The Naval Academy is located just off of Route 50, east of the city.
Chick and Ruth's. Any trip to downtown Annapolis should include a stop at this long-time local favorite, which is known throughout the region for its savory crab cakes. Chick and Ruth's has been around since the 1960s and is one of those fun Annapolis traditions you'll certainly enjoy during a trip to Maryland's
capital city.
Maryland World War II Memorial. Nestled on Governor Ritchie Highway, this memorial that opened
in 1998 features the name of every Maryland resident who died during the Second World War. It's a
great spot for a little bit of quiet reflection and remembrance.
Baltimore (112 miles). Also across the Chesapeake Bay Bridge is Maryland's largest city, which has a
lot of places that can help create the perfect day trip from Delaware. While there are countless things to
see and do in Baltimore, a.k.a. Charm City, here are a half dozen of our favorites:
National Aquarium. Located in Baltimore's beautiful Inner Harbor, the National Aquarium is one of those destinations in Baltimore that you simply have to experience when you visit. Ranked as one of the top aquariums in the country, you'll have the chance to enjoy thousands of species of fish and aquatic life. This includes sharks, dolphins and exotic fish, as well as crocodiles, birds and much more.
Maryland Science Center. Nestled on the opposite side of the Inner Harbor from the National Aquarium, this facility dedicated to the field of science offers a number of fun exhibits that are sure to entice all members of the family. Areas of exploration include astronomy, paleontology, physics, biology and much more, the Center is designed to "demonstrate the wonders of scientific discovery" and is open year-round in Maryland's largest city.
Fort McHenry. This historic fort is most well known as the location where Francis Scott Key wrote the Star Spangled Banner and is located southeast of the city along Interstate 95. The Battle of Baltimore occurred in September of 1814, with the words from the battle becoming the national anthem for the United States. The fort's history also includes battles from the U.S. Civil War though World War II.
Port Discovery Children's Museum. Located in the city's historic Fish Market building, this 80- square-foot museum features exhibits and programs that are interactive and geared toward children. More than 250,000 people visit the museum annually – why not be one of them during your next trip to Charm City?
Oriole Park at Camden Yards. Is there ever a bad time for a baseball game during the summer months?
Of course there isn't and the Baltimore Orioles play in a one-of-a-kind ballpark located at Camden Yards, where baseball's all-time iron man Cal Ripken broke Major League Baseball's consecutive games streak back in September of 1995. Don your orange and black and check out an Orioles game the next time you're in Baltimore.
Lexington Market. Venture onto Lexington Street in Baltimore for one of the most unique food markets anywhere in the mid-Atlantic. Here you'll find vendors whipping up culinary creations from all over the world, as well as some of the best crabs and seafood you'll find anywhere. This is one of those diverse and unique stops that can make any trip to Charm City a memorable one.
New York City (210 miles). Whether you hop on the Cape-May Lewes Ferry or work your way up and around Wilmington and onto the New Jersey Turnpike, the Big Apple of New York City is just a few hours away from any and all points in Delaware. Now there are, of course, countless things to see and do in America's largest city and there's no way we could possibly preview them all. But we will hit on a few spots that can and will make any trip to NYC a memorable one. Even if they are a bit "touristy," these are spots everyone should see and experience at least once.
Times Square. Yeah, we know that a visit to Times Square is the most touristy thing you can do when in New York City. But that doesn't mean you shouldn't do it. Unlike any other place in the country, Times Square offers something for just about anyone. There are great restaurants, street performers, people selling tickets to popular shows, a ton of shopping options and some unforgettable opportunities for photos and selfies. And if you have the kids with you, the Disney and M-and-M stores are great places to stop and have some memorable family time. Times Square is New York and no visit to the Big Apple is complete without stopping by.
Broadway. There's no place like New York City when it comes to live entertainment, with dozens of theaters featuring some of the best shows and most talented performers in the world. From "Wicked" to "Hamilton" and everything in between, the theater district in America's largest city is worth the trip to New York all by itself.
Fifth Avenue. If you feel like doing a little shopping, and you can afford it, Fifth Avenue in New York City is a sort of utopia. Feating upscale retailers like Armani, Gucci, Saks Fifth Avenue, Louis Vuitton, Dolce and several others, this is a great stop in New York. Even if you can only afford to window shop, take a few minutes and check out Fifth Avenue. Even if it's just to be able to tell your friends and neighbors that you were there.
9-11 Memorial. This memorial to those lost in the terrorist attacks of September 11, 2001 is located in lower Manhattan at the former site of the World Trade Center and pays tribute to the nearly 3,000 people who were killed at the site. It's a somber visit during any trip to New York City and is something you're sure to never forget.
Statue of Liberty. Take the ferry from Manhattan over to Ellis Island to visit the one-and-only Statue of Liberty. Whether you make the climb or simply admire it from outside, this is one of those American landmarks everyone should visit at least once. It's a core element of any trip to New York City.

Empire State Building. It's no longer America's tallest building, but the Empire State Building on the island of Manhattan is another one of those New York City destinations that everyone should include on their itinerary. Take the elevator up to the top, admire the fantastic views and take some unique photographs that you can only get from the Big Apple's most famous building.

Philadelphia (118 miles). While it's 118 miles from Rehoboth Beach, you can get to the City of Brotherly Love from Wilmington in about 30 minutes. It's another one of those metropolitan areas within a short drive of Delaware that makes for a great day or weekend trip. As with the other cities on our list, there's much to see and do in Philadelphia, more than we can possibly feature here today. But we will give you a few sites to explore as a starting point for your visit.

Independence Hall. Why not start your trip to Philadelphia where it all began at this special place downtown where the Declaration of Independence was signed and the United State Constitution was drafted Independence Hall is easy to find, just follow the signs heading into downtown and take the afternoon to remember the founders of our great country.

Liberty Bell. You can't ring it or even lick it these days, but the Liberty Bell is definitely worth a trip into downtown Philadelphia. Easily partnered with a trip to Independence Hall, trips to the Liberty Bell are free and available year-round with no tickets required.

Philadelphia Museum of Art. A trip to this Philadelphia landmark is your chance to do what thousands before you have done – get a running start up the steps and do your best Rocky Balboa celebratory dance at the very top. An icon of the City of Brotherly Love since 1976, Rocky is also waiting to celebrate with you at the bottom of the steps. Be sure to take time to snap a photo before leaving the area.

Geno's Steaks. Is any trip to Philadelphia complete without grabbing an original Philly Cheesesteak? We think not! Now granted there is more than one place to grab one and there is much debate about whose steak is the best. But if you want a Philly original, our choice is Geno's Steaks at the intersection of Passyunk Avenue and 9 th Street. The cheesesteak is Philadelphia – grab the best in the city at Geno's the next time you visit Philadelphia.

Eastern State Penitentiary. This one definitely stands out on our list, but we think it's definitely worth a visit when you're in Philadelphia. This spooky former prison was once the most famous and expensive in the world before shutting down in 1970. Al Capone was once locked away here and you can view and even enter his former cell when visiting. Is it spooky and a bit scary? Absolutely! But well worth a visit in our view.
City Hall. William Penn still looks over this historic structure in downtown Philadelphia to this day, towering above the city he knew and loved. Once the tallest building in the country, the history and architecture alone are worth a visit to this historic site in the middle of the city.
Virginia Beach (168 miles). Now you're not going to get to Virginia Beach as quickly as some of the other cities on our list due to the lack of an interstate highway system on the Delmarva Peninsula, but a few hours meandering down Route 13 is well worth the time. And I mean, come on! Who doesn't love a trip across the wonder that is the Chesapeake Bay Bridge Tunnel? Get to the other side and the Virginia beaches await. Here are a few locations to keep in mind when you do make the journey across the Chesapeake Bay to the south.
The Beach and Boardwalk. Okay, this seems like a no-brainer but let's talk about it anyway. The majority of people who visit this gem on Virginia's Atlantic Coast hit the beach and there are several great local ones to choose from. But the most popular runs north of the city's fishing pier, where you'll find soft sand, plenty of refreshing surf and even a statue of the God of the Sea himself, Neptune. The adjoining boardwalk features restaurants, hotels and plenty of shops, so take some time when you leave the beach to enjoy all that Virginia Beach has to offer.

Military Aviation Museum. Around five dozen aircraft from both World War I and World War II are featured in this popular museum, which is located on Princess Anne Road. Many of the planes on display are still operational and are flown during area airshows. Some you can even ride in yourself for a fee, so keep on the lookout for these types of unique opportunities when visiting Virginia Beach.

Virginia Aquarium and Marine Science Center. Sharks, sea turtles, otters, seals and even some of the world famous Komodo Dragons are located within the two buildings that make up the Virginia Aquarium and Marine Science Center, located on General Booth Boulevard on the shores of Owls Creek. Highlights include a dinosaur exhibit, the Red Sea Tunnel and the Adventure Park (read more about this one below).

The Adventure Park. This one is so much fun, we decided to break it out into its own feature. It's on the grounds of the Virginia Aquarium and Marine Science Center, profiled above, and features an open forest area with ropes, platforms, swinging stairs and challenging aerial walks. If you're taking children, they need to be at least five years old to participate in most of the fun stuff. But if they meet the age requirements, they're sure to have a great time at this wonderful and interactive park in Virginia Beach.

Cape Henry Lighthouse. This historic light was built in 1792 and was actually the first in the country authorized by the United States Government and then President George Washington. Wear some comfortable shoes and climb to the top for fantastic views of Virginia Beach and surrounding areas. If you're a lighthouse aficionado, you can even double your pleasure on a visit here as there's a second lighthouse basically next door that was built in the late 1800s. One caveat – the lighthouse is on the grounds of a military base, so be prepared to undergo a security check before entering.

Washington, D.C. (120 miles). The nation's capital is just a couple of hours away from Rehoboth Beach and includes a trip over the Chesapeake Bay Bridge. Obviously, there are tons of things to see and do in the capital city and nobody should ever be bored on a trip to Washington, D.C. We'll hit on a few highlights to get you started, but conduct some on-line searches of your own and prepare your specific itinerary before a trip across the bay. That being said, here are some of our top choices of things to see, do and experience on a trip to the District of Columbia.

The Smithsonian Museum. There are so many things to see and do in Washington, but a trip to the museums that make up the Smithsonian is definitely tops on our list. There are several to choose from, but some of our favorites include the National Air and Space Museum, the National Museum of Natural History and the National Museum of American History. Where else can you see space shuttles, prehistoric dinosaurs and Dorothy's shoes from the Wizard of Oz all within a few steps of each other? Just be sure you have more than one day to see the Smithsonian because there's no way you can fully enjoy the experience if you're limited on time.
The Monuments. There's no shortage of fantastic monuments to visit in Washington and we're including them under one heading here so we can tell you about more great things to see in the capital city. Monuments that are definitely worth a visit include the Lincoln Memorial, the Jefferson Memorial, the Washington Monument, the World War II Veterans Memorial, the Vietnam Veterans Memorial, the Martin Luther King Jr. Memorial and, though technically not a monument, the United States Capital Building. Include a visit to the White House and that makes for a full day in Washington, D.C.

The National Mall. Many monuments, museums and more line the National Mall, but we're including it here on our list in case you want a comfortable place to sit, relax, have a picnic and just take in the ambience of Washington, D.C. Many annual events and festivals also take place here, if you happen to be in town when they're happening. The Fourth of July fireworks and the Smithsonian Kite Festival are just two examples.

The Kennedy Center. If you feel like taking in a show while you're in Washington, there's no better place to do so than at the John F. Kennedy Center for the Performing Arts. Both the National Symphony Orchestra and the Washington National Opera call the Kennedy Center home. In all, more than 2,000 shows and events a year are held here, many of which are free and open to the public.

The National Zoo. If you're visiting with the family, the National Zoo is a must see destination in Washington, D.C., especially if you've never been. There are more than 2,000 animals at the zoo, but the stars of the show are undoubtedly the giant panda bears from China. A fixture of the National Zoo since 1972, these panda bears are hugely popular and are the number one reason why people stop by the zoo when in Washington. Other highlights, however, include red pandas, Asian elephants, cheetahs, tigers and gorillas. Also be sure to stop by the Amazonian exhibit to view the underwater life prevalent in the Amazon.

The International Spy Museum. There are many, many museums in Washington, but we included this one on our list because it's so fun and provides a unique experience for the entire family. Channel your inner James Bond and explore the interactive exhibits at this thoroughly enjoyable facility on F Street Northwest. The museum includes photographs, special effects and audio visual programs from many eras, as well as concealed cameras and weapons, the Enigma cipher machine that broke the Nazi codes during World War II and much more. A trip here is time well spent in our view!

Arlington National Cemetery. Though technically not in Washington, D.C., a trip across the Potomac River to Arlington, Virginia, is one you likely won't forget anytime soon. Seeing the countless rows of headstones is somber enough, but other sites in the cemetery that you simply must see include the Tomb of the Unknown Solder, the U.S. Marine Corps War Memorial that depicts the raising of the flag on Iwo Jima during World War II, the eternal flame where President John F. Kennedy is buried and the Robert E. Lee House. Pay your respects during your next trip to the nation's capital.
See All Homes for Sale in Delaware City
View TODAY's New Listings by beds, baths, lot size, listing status, days on market, & more!