Thrasher's French Fries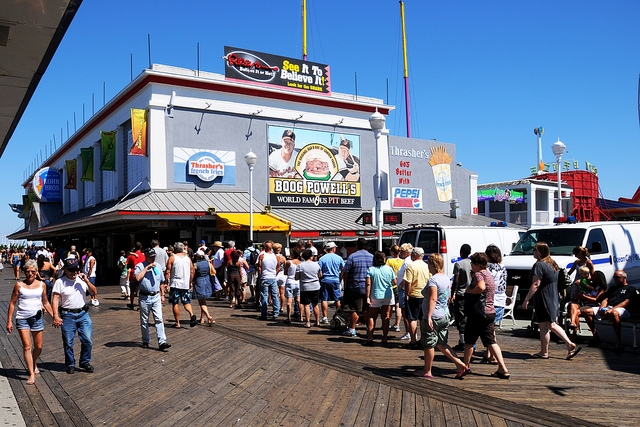 It's not unusual for the line at Thrasher's French Fries on the Boardwalk to be several minutes, or even an hour long. And most who endure the wait will tell you that the unique taste of the long-time "beach food" is well worth a few minutes of their time.
Started in 1929 by Georgia native J.T. Thrasher, the legendary taste of his famous French fries has become a beach tradition for many vacationers not only to Ocean City, but also to nearby Rehoboth Beach, Delaware.
There are three Thrasher's locations in each coastal resort and they are among the most popular stops during the traditional Memorial Day to Labor Day summer season each year.
The original Thrasher's location, on the Ocean City Boardwalk near the pier, continues to be the company's most popular. Lines here are generally very long and usually stay that way throughout the day.
There's nothing quite like an order of Thrasher's French Fries to make any trip to Ocean City complete. Try some the next time you're in town.