Trimper's Rides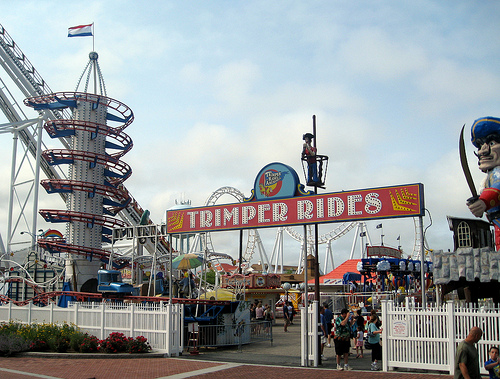 Dating back more than 100 years, Trimper's Amusement Park is an Ocean City tradition unlike any other.
Located near the inlet at South First Street and the Boardwalk, Trimper's has been a family-run business in the resort city for several generations. Rides at the popular park include a large selection of vintage kiddies rides, including a carousel from 1912, bumper cars, a haunted house, tea cups, a tilt-a-whirl, and many others.
Parts of the amusement park were made historic landmarks in 2007.